An iconic—but increasingly dilapidated—restaurant perched atop Telegraph Hill will soon see new life. Last week, the SF Planning Commission unanimously agreed to allow the long-shuttered Julius' Castle restaurant to reopen. 
The landmark restaurant at 302 Greenwich St.—which opened in 1924 and is named for its first owner, Italian restaurateur Julius Roz—has been shuttered since 2007.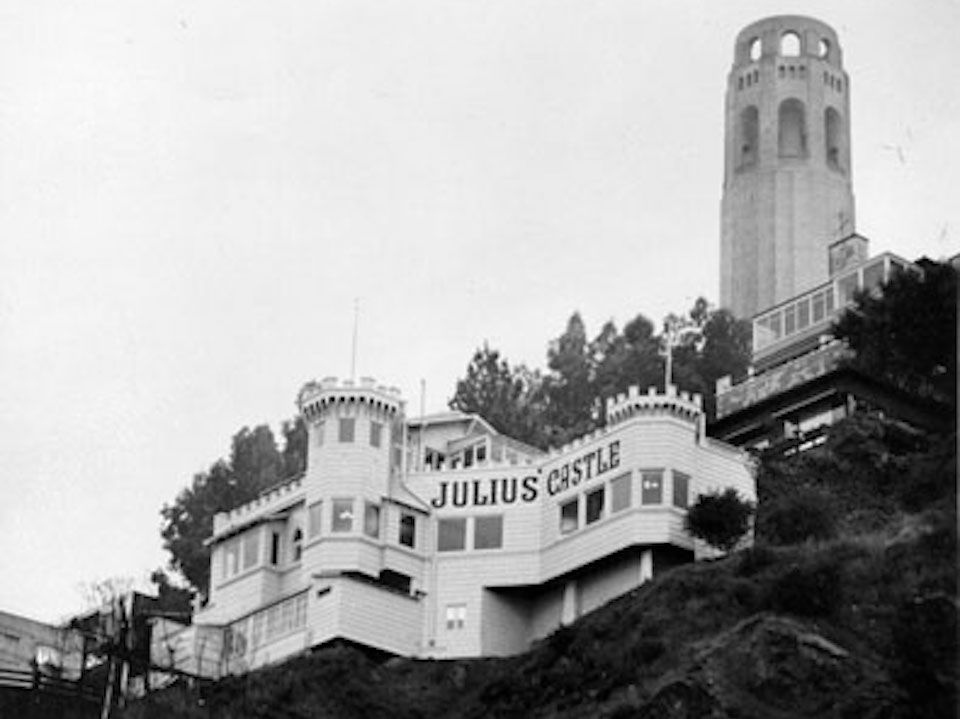 In 2012, small business owner and Telegraph Hill resident Paul Scott purchased the building hoping to revitalize the seemingly abandoned space.
Scott maintains that returning the historic building back to an operating and functional restaurant is essential to keep its landmark status. Future diners should expect something similar from its previous iterations.
"I'm not looking for a tectonic change in how the food is offered there," Scott explained at the hearing. "Pretty traditional and nothing that is going to be a surprise to anyone in the neighborhood."
However, neighborhood residents had differing opinions on the reopening of the restaurant and how it could affect those living in the vicinity.  
Some in the area cited the restaurant's long history as one reason to reopen.
"It's where my grandparents used to go on dates, my parents had their engagement party," said one supporter during public comment, "and it's where I hope to have future engagements as well."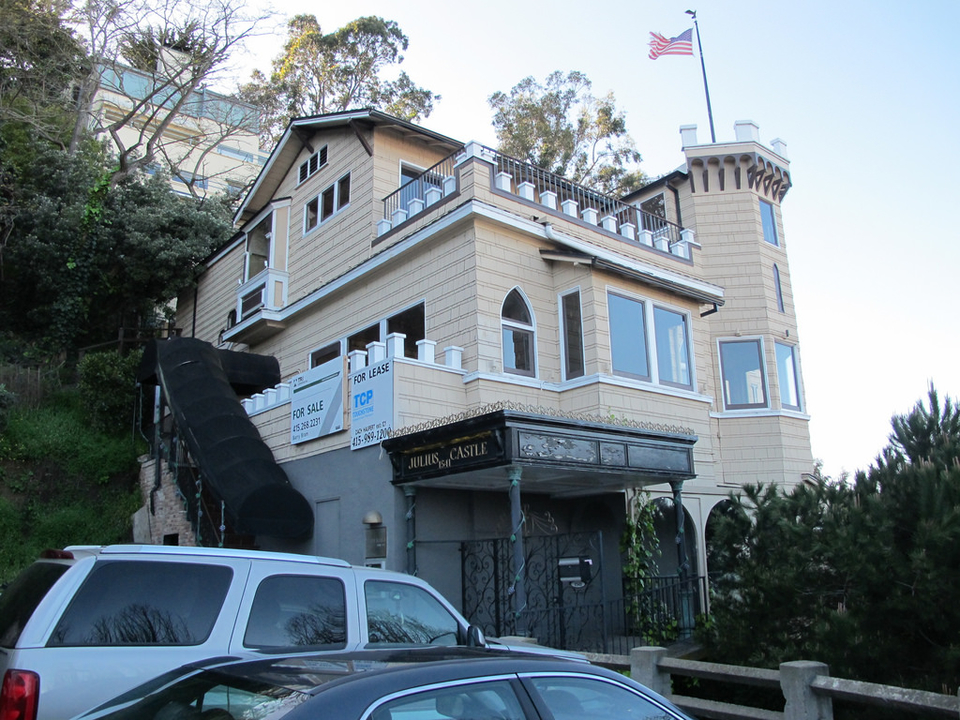 However, those critical of the proposed reopening of the restaurant cited potential increases in traffic, as well as noise connected to delivery vehicles, trash collectors and late-night employee cleaning crews. 
One resident said that when Julius' Castle was open during its heyday, loud noise emanated from the cul-de-sac where the entrance is located, and guests would often park in neighbor's driveways. Another had concerns about cigarette smoke wafting into residences from those waiting outside. 
Others were concerned that Scott did not have the experience to successfully reopen the restaurant, as he has yet to decide on which restauranteur will eventually take over the day-to-day operations. 
"I'm not a big time developer. I'm a guy who lives in the neighborhood near Julus' Castle," Scott told the Planning commission. "I picked up the building because it had been sitting there and had been falling in disrepair…and has the potential to become a beautiful building again."
Scott later added that he hadn't chosen an operator because he hasn't yet received a conditional use authorization to run a restaurant on the site.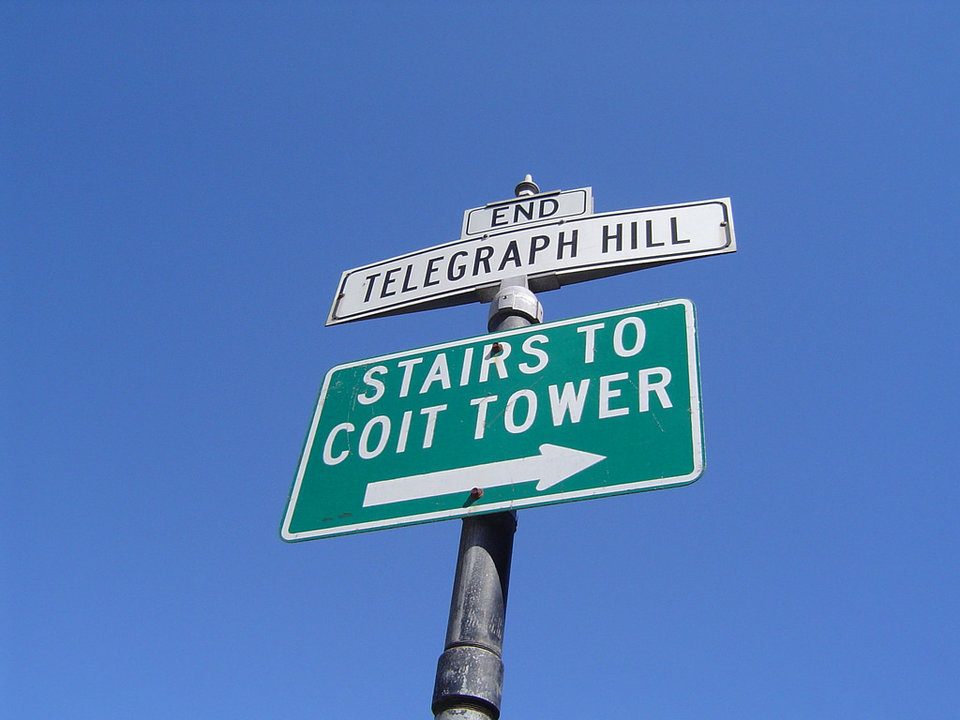 Scott said he is working with members of Telegraph Hill Dwellers (THD) to address any potential concerns based on the conditions applied by the conditional use authorization, even if the planning department doesn't have enforcement authority.
One way to help eliminate the burden of increased traffic, Scott explained, would be to make sure his valet parking service doesn't use public spaces that neighbors would normally use. 
"There is no question that there is some burden in the neighborhood," Scott said. "But it is a shared burden of living in a very dense city with a lot going on." 
Jeffrey Pollack, who operated the restaurant for 27 years, said he was surprised to hear so many in opposition speak to concerns about noise and parking.
"I wonder where the hell they were all that time, because I was there," he said, adding that he gave neighbors and THD his personal phone number to contact him should any problems from the restaurant or its employees arise. 
Ultimately, the commission voted 7-0 to approve the conditional use authorization. "I would love to see it thrive as I remember dinning there," said Commissioner Rodney Fong. 
"That is city life," added Commissioner Kathrin Moore. "We are not living in the suburbs, where everything has to be quiet 24/7. This is the reactivation of something that has been here longer than any of us have been alive."