Caffè Roma—which we reported will be closing its doors this Saturday—has been purchased by another entity which plans to reopen the coffeehouse as "Gypset Café" later this year, Hoodline has learned. 
Developer Jason Talbot—who is also behind The Bazaar food market set to move into the former Big Apple on Polk Street—told Hoodline that he and his wife Sirin have bought the spot and are taking its helm on October 1st.
Talbot said he'd likely keep Caffè Roma as-is until the end of the year. Then, he'll shut down for two to four weeks for renovations and to get his new concept café in order. Eventually, he plans to open a second Gypset Café inside The Bazaar as well. 
Inspired by his travels abroad with his wife, Talbot said he intends to create a café space with European and Mediterranean touches and wants to maintain the spot as a family business, something that he feels is essential for North Beach.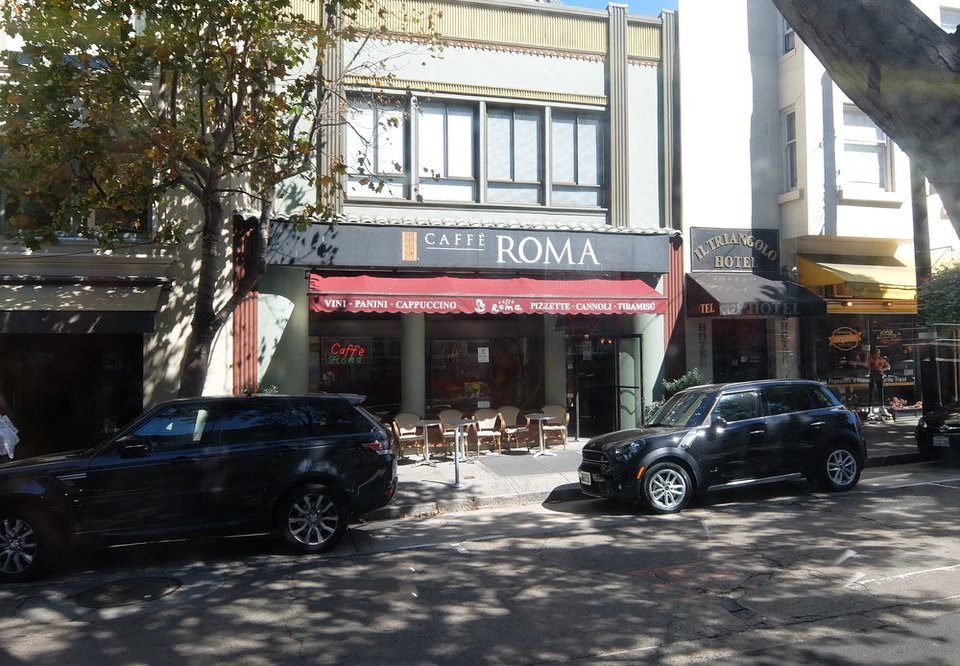 "Like with most European cafés, we'll be open from morning to night," he said. "My family will be very much involved and it will be a place where neighbors can stay and enjoy a glass of wine after dinner, too." He said customers can also expect to see some light bites and small Mediterranean plates on the menu.
Originally, Caffè Roma co-owner Irene Azollini cited an increase in rent and a decision not to resign the lease as the impetus for the closure, but her brother, Tony, told us that while rent was a factor, 20–30 percent reduction in business caused by the removal of a parklet and ongoing street construction were also major contributing factors.
Both Azollinis cited their father's health as another reason to focus on the Caffè's other locations in SoMa and Millbrae. The company's mail-order and wholesale business will continue to operate.
Talbot recognizes that change in the neighborhood can be difficult, especially when a long-time business makes the difficult decision to move on. "I want to make sure that our transition is smooth and well-received," he said. 
"Ultimately, we are also taking over an office space above the café," Talbot added. "We'll be running our various business entities there. So, you'll definitely see myself and my wife [at the café] on a regular basis."