Published on September 28, 2017
Chisme, a new taqueria at 882 Sutter St. (near Leavenworth), has softly opened in Lower Nob Hill. It brings fresh Chicago-style tacos to San Francisco, complete with tortillas shipped from the Windy City.
"I haven't found anything like them" in San Francisco, Chisme operations director Na'el Shehade told us, adding that he "brought the first few batches on my flight here."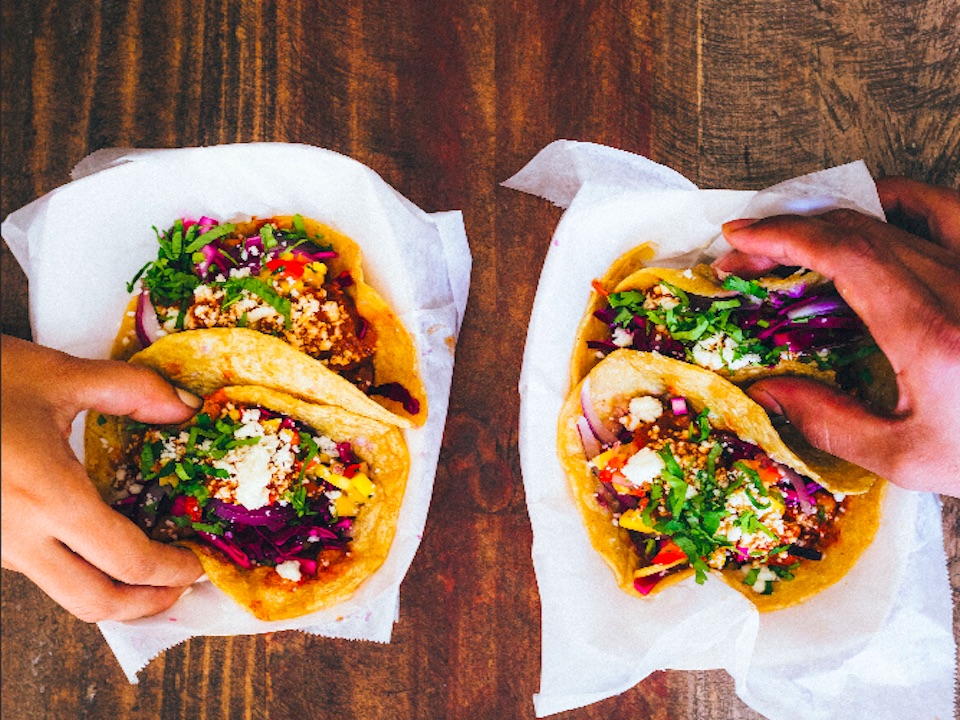 The tortillas—shipped weekly from El Milagro—"are more flavorful, thicker, slightly larger," and worth the extra expense, at least for now, Shehade said. In time, the restaurant may make its own in-house, he added.
Along with being a partner in Chisme, Shehade is owner and chief executive of KAKE, a Chicago-based digital marketing firm, which led the development of the restaurant's concept.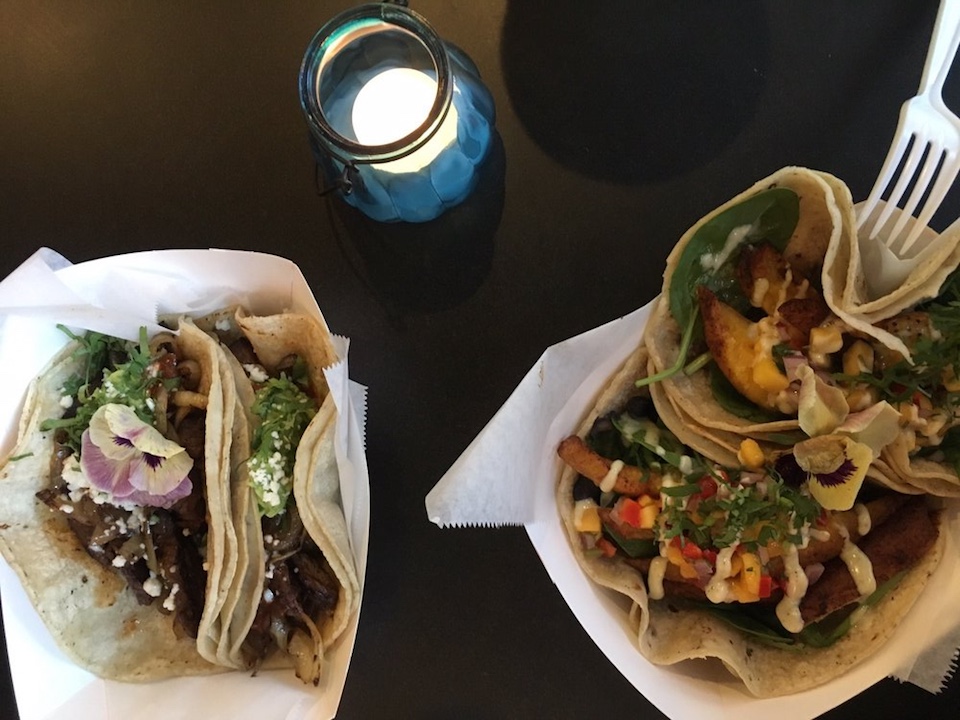 Shehade's partner and Chisme owner, Chicago native Ray Shlimon, has also built up the kitchen staff, who have trained with chefs working in similar spots in Chicago. 
Chisme, Spanish for "gossip," offers tacos in orders of two. The spot offers several vegan tacos — jackfruit, eggplant or fried plantain — as well as steak, chicken and shrimp options. A full menu is available on its website.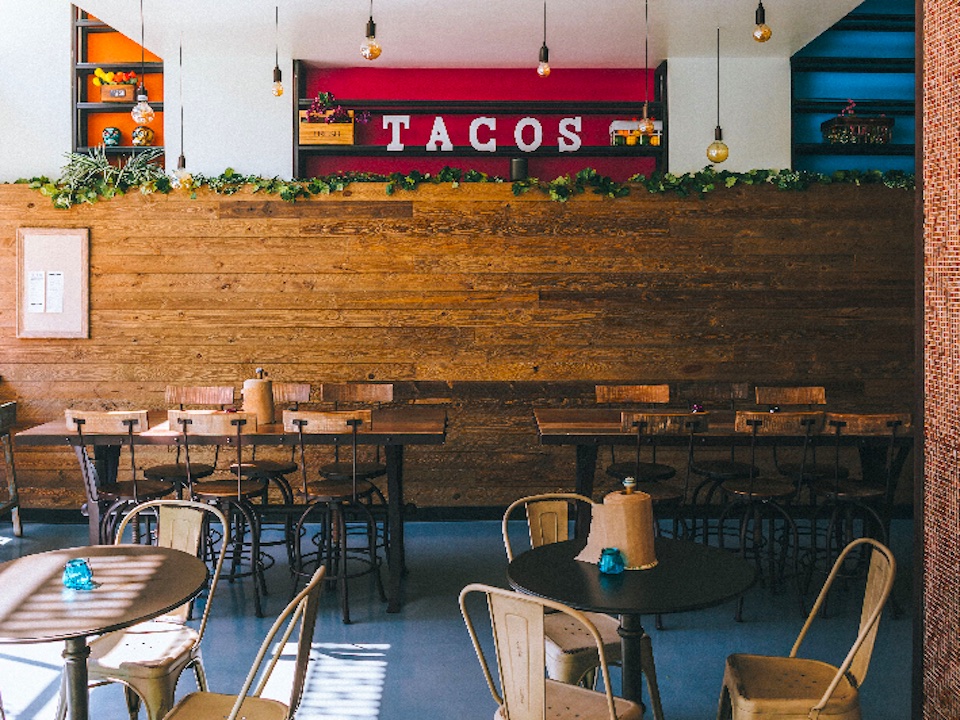 To drink, there are homemade beverages such as coconut horchata, aqua fresca and sangria, and three local draft beers: Barebottle's California Cologne kolsche and Coastal Red amber, and Faction's Ales for ALS IPA. 
The interior includes a honey bear mural by San Francisco's own fnnch and ample seating, given the restaurant's small space.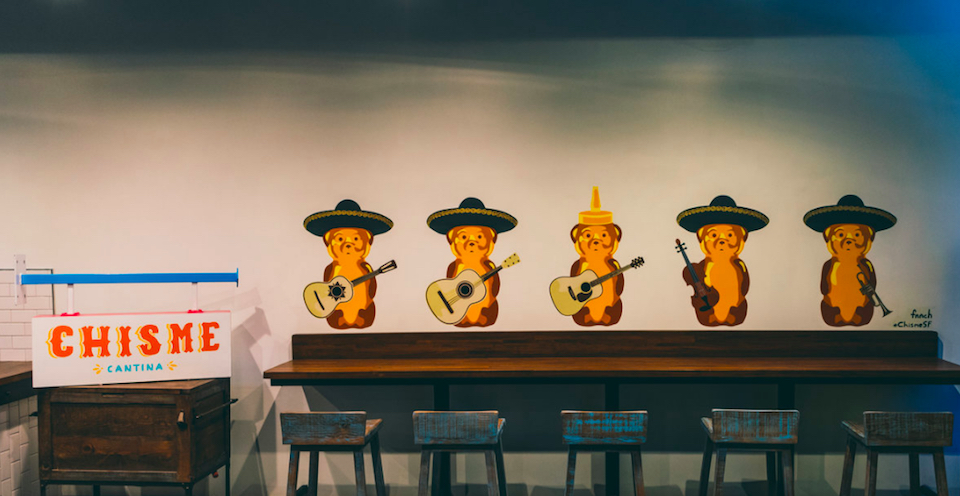 The space was most recently Alberto's Food Market. Its owner, Shlimon's uncle, Albert Shilaimon, was issued a beer and wine liquor license in 2014. In 2015, it sought a change-of-use permit to a restaurant called Venetian Cafe.
Shehade said the Venetian was planned as a relatively fancy Italian restaurant, but he and Shlimon wanted to focus on fast-casual, affordable food for the neighboring student and residential population.
The liquor license is in the process of being transferred over to the new business, he told us. While currently in soft opening mode, the eatery is planning a grand opening sometime in mid-October.
Chisme is open 11am-11pm, Monday to Thursday; 11:30am-12am, Friday and Saturday; and 11:30am-11pm, Sunday.