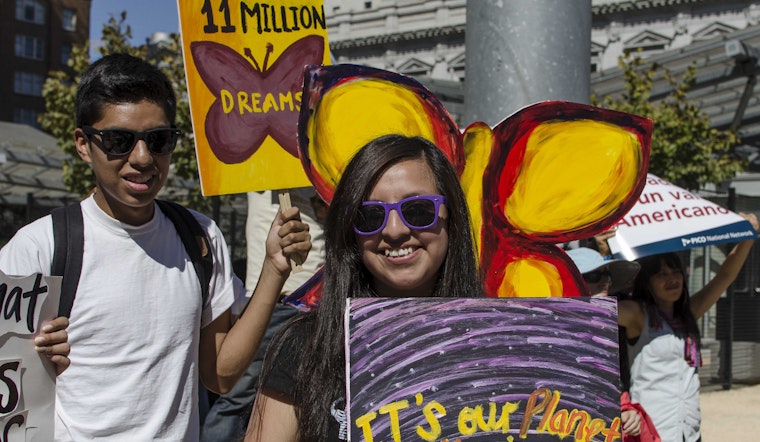 Published on September 21, 2017
After the Trump administration announced that it would roll back protections for participants of the Deferred Action for Childhood Arrivals (DACA) program, organizations across the Bay are hosting renewal workshops and fundraisers to cover the $495 renewal fees before an October 5th deadline.
Renewing their status would allow Dreamers to stay in the country and continue to work for at least two years. 

"The elimination of the DACA program will potentially affect thousands of young and productive San Franciscans who were brought to this country as children," San Francisco Public Defender Jeff Adachi said in a statement.
District Attorney George Gascón added that "by ending this program, the administration continues to drive our nation's immigrant population further into the shadows."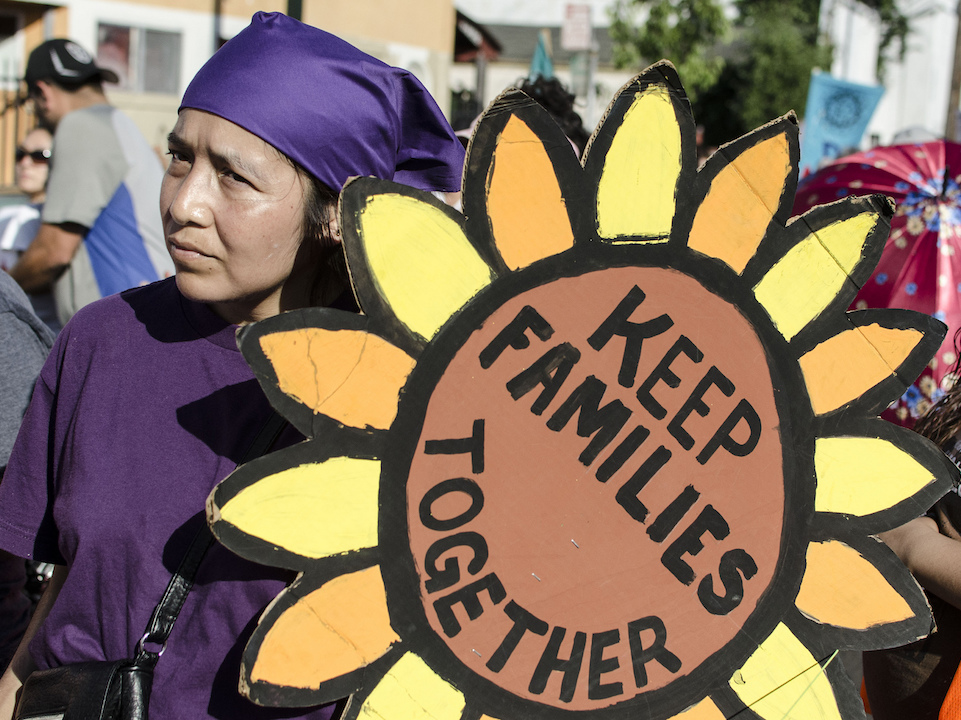 Today, a free renewal workshop hosted by Catholic Charities and the Mexican Consulate will take place at 532 Folsom St. (between 1st and 2nd streets) in SoMa.
In the Mission, the city and local organizations are stepping up support. Dolores Street Community Services is providing DACA updates, as well as immigrant legal services. On Saturday, the San Francisco Office of Civic Engagement & Immigrant Affairs is also hosting a renewal workshop at Mission High School this Saturday.
At the Mission High event, Dreamers are invited to come in for application assistance, an informal presentation on the future of DACA, general attorney consultations, as well as help with the application fee. 
Update, 2:23pm: Today, Mayor Ed Lee and the Board of Supervisors announced that San Francisco will cover the $495 fee for all DACA recipients who need to renew their status.
"We want to remove as many barriers as possible to help these brave young individuals prepare for the October 5th deadline," Lee said in a statement.
The Mayor's Office of Civic Engagement and Immigrant Affairs will administer the funds. Interested applicants can come to the Mission High School workshop, with renewal application fees fully covered on site.
Bars and restaurants in San Francisco are also getting in on the act, with Dr. Teeth, Lookout and Jardinière all announcing plans to help.

"Chef Traci Des Jardins is hosting a benefit dinner at Jardinière in the Franklin Room," organizers of the Jardinière dinner said. "Four top Bay Area chefs have joined forces to donate an amazing 8-course chef's tasting menu." Proceeds will go towards 2,000+ Dreamers who can't afford the filing fees.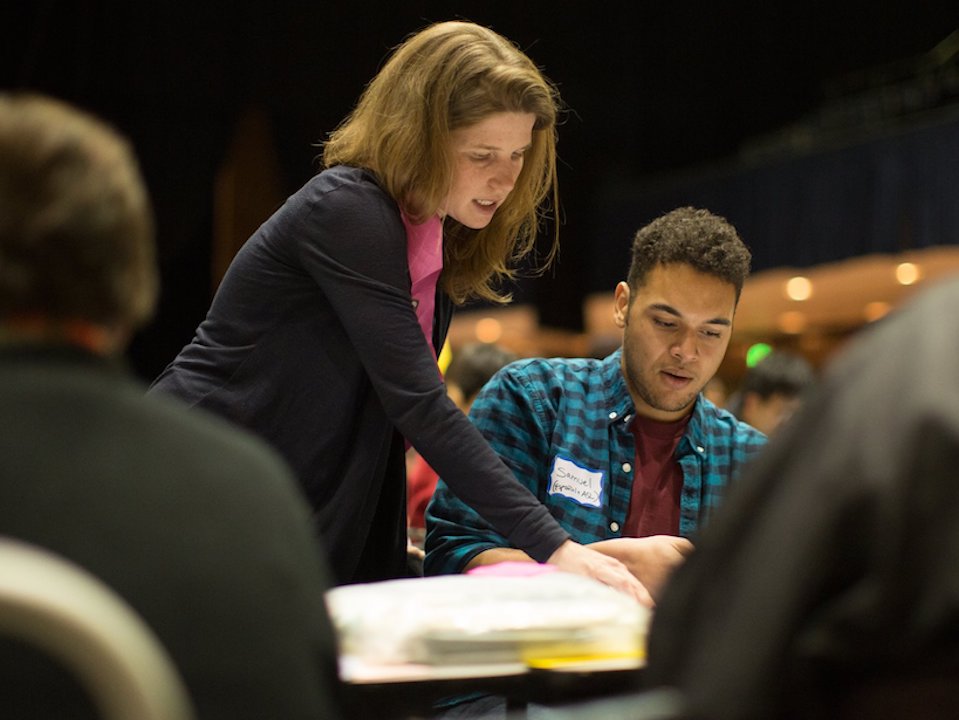 Across the Bay—where there are approximately 17,000 DACA-eligible young people in Oakland and Alameda County—multiple organizations are stepping up to support the Dreamers. 
Centro Legal de la Raza is providing free DACA renewals with an immigration attorney, as the organization will cover the application fee. To make an appointment, call (510) 244-4311.
The Oakland Unified School District and the Oakland DACA/DAPA Collaborative are also providing resources to help Dreamers renew their status.
Like some bars and restaurants in San Francisco, the Port Bar is hosting a fundraiser. "[M]any are now racing against an October 5th deadline to file their renewal application deadline and a $495 fee for one last renewal of their two-year deportation protection and work permit," organizers wrote on Facebook.
And on the 28th, Starline Social Club is hosting a fundraiser to raise money for renewals, with proceeds going towards United We Dream and East Bay Sanctuary Covenant. 
Here is the full list of upcoming events:

San Francisco



Oakland