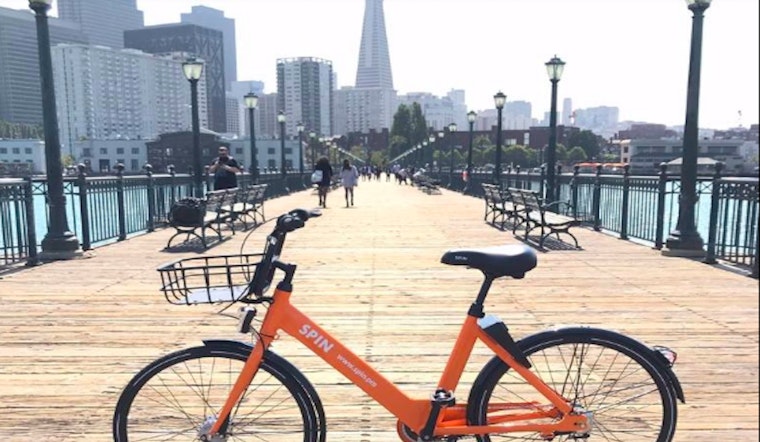 Published on September 20, 2017
Stationless bike rental company Spin has rolled out its first 50 bikes in San Francisco at ten of WeWork's locations across the city. 
The company is seeking a permit to operate in San Francisco, but the application it turned in last week was "partial," SFMTA spokesperson Paul Rose told us.
"We have asked for more information so that we can proceed with the evaluation for a possible permit," he said. 
Spin is the third dockless bike rental company to enter San Francisco in recent months. Limebike also recently announced plans for the city, while Jump, an electric bike rental company, has already launched. 

Spin's stationless model offers more flexibility than most other bike rental programs, which require customers to return bikes to specific stations, company president Euwyn Poon told us. 
But right now, riders can only [legally] park the Spin bikes on WeWork property. 
"Any shared stationless bicycle parked or left in the City's public right-of-way," Rose said, "by customers or other individuals [is] subject to removal, fines and penalties."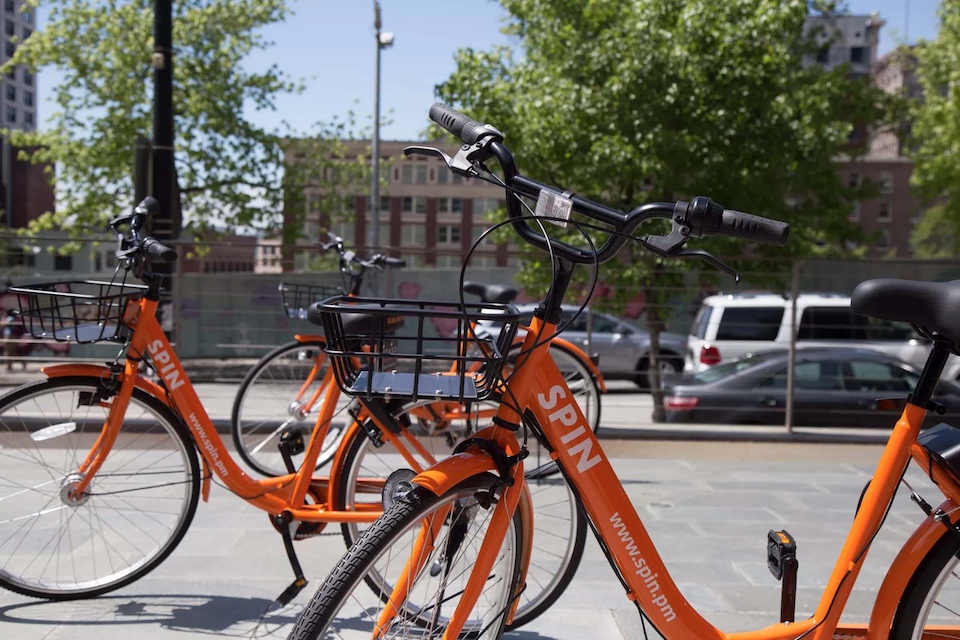 While it continues to go through the permit process, Spin is launching through a private partnership with WeWork.
The company's ten locations provide an opportunity to spread throughout downtown, and the user base is largely freelancers and people who are on the go. 
However, if they're parked on public streets, and SFMTA finds them, the company could be fined. A stationless bike rental ordinance was passed in March 2017, after residents found bikes from a Chinese bike company, Bluegogo, abandoned in the Castro.
You would think that downtown SF is not that kind of place :) sorry @SPIN someone stole one of your bike's wheel! pic.twitter.com/vXajGdOubG

— Ben Levy (@BenLevy74) September 5, 2017
When we asked SFMTA about the photo, Rose told us, "The two bikes on the left—side-by-side cluttering a very busy sidewalk between a sign pole and outdoor seating—represent the type of situation we seek to avoid by requiring the operator to comply with conditions of our permit."
Spin, which in May announced an $8 million Series A funding round led by Grishin Robotics, boasts "smart bikes." Riders find the bikes through the Spin app and unlock them by scanning a QR code. The bikes self-lock after use and are equipped with GPS, cellular connectivity, and solar panels. 
"We see an opportunity for Spin Business, where companies could offer it as part of their employee benefits program," Poon told us. 
Spin is also working with neighborhood businesses to offer incentives for Spin riders that visit local restaurants and retailers.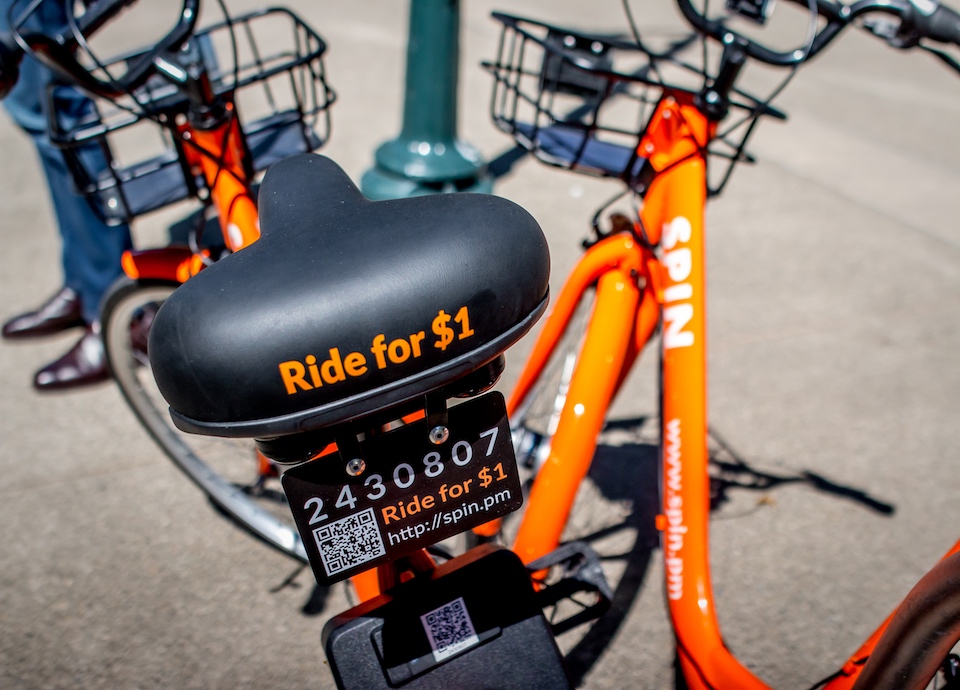 The company's current pricing model offers 30 minutes for $1. The company is testing another pricing structure in Seattle, where customers can get unlimited rides for $29 per month.
It also intends to offer a pre-payment option for customers who don't have access to smartphones. The company targets urban demographics such as cities and college or company campuses.
Hoodline has reached out to Spin for comment on the bikes parked on the streets, but it has not yet responded. We will update this article if we hear back from the company.