Published on October 26, 2017
As SFGate reported earlier this week, BART's new Bombardier railcars recently passed safety tests and are nearly ready to enter service around Thanksgiving.
When reached via email, spokesperson Alicia Trost confirmed the timeline.
She said that the tests were completed over the weekend. "We are now compiling all the paperwork to turn over to the [California Public Utilities Commission]," she added. "We expect to do that on Monday."
The California Public Utilities Commission is then expected to take a few weeks to certify the cars, which could happen in time for Thanksgiving. Project manager John Garnham told SFGate that he doesn't expect any surprises during the review process.
The new fleet comes with three doors on each side, bike racks, green and blue seats, new digital display boards, and new heating and air conditioning systems. The agency plans to receive delivery of 20 more trains this year and expects to have 70 of them running by May or June 2018.
New #BART trains making a test run! @SFBART @CurbedSF @HoodlineOAK pic.twitter.com/sfEjtkX7GA

— The Tenant Advocate (@BenjaminOsgood) September 21, 2017
Initial delays were seen when the manufacturer delivered the first cars several months late, and later testing also brought up additional problems. One of the cars crashed early last year between the South Hayward and Union City stations during testing. No one was injured during the incident.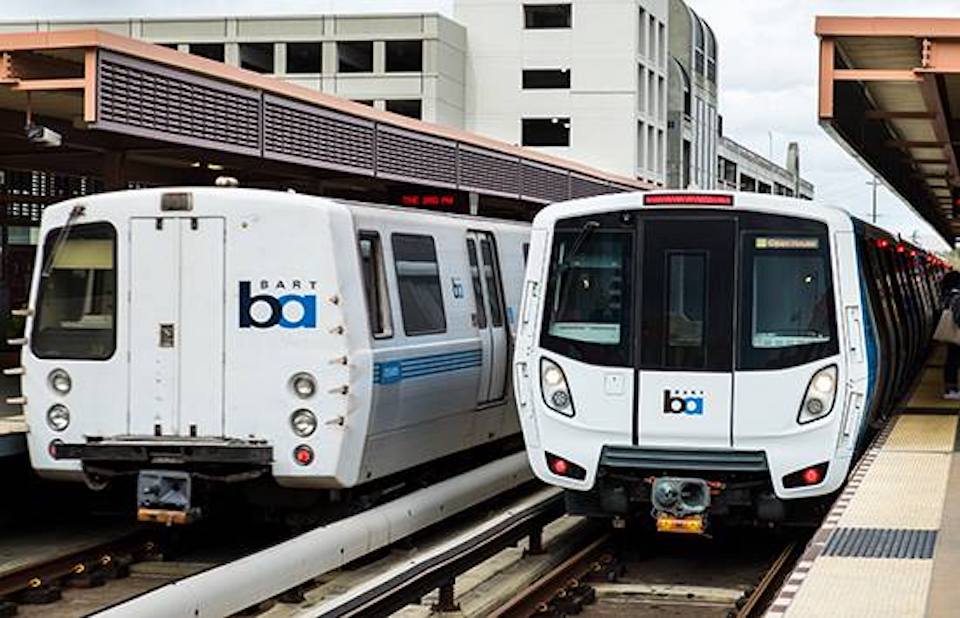 However, BART employees were already riding the new railcars during the last couple of weeks when testing also occurred during regular service hours. Other passengers were mostly not allowed on the trains.
One of the few exceptions was in July, when media representatives were invited to take a first look at the test cars, which were found to be far quieter than their predecessors, some of which entered service in 1972.