In May, we reported that Ginger Elizabeth Chocolates was planning to open in the former home of Bubble children's boutique in Cow Hollow.
The move took a little longer than expected, but Ginger [Elizabeth Hahn]—and  her husband and business partner Tom Hahn—are now open for business at 3108 A Fillmore St.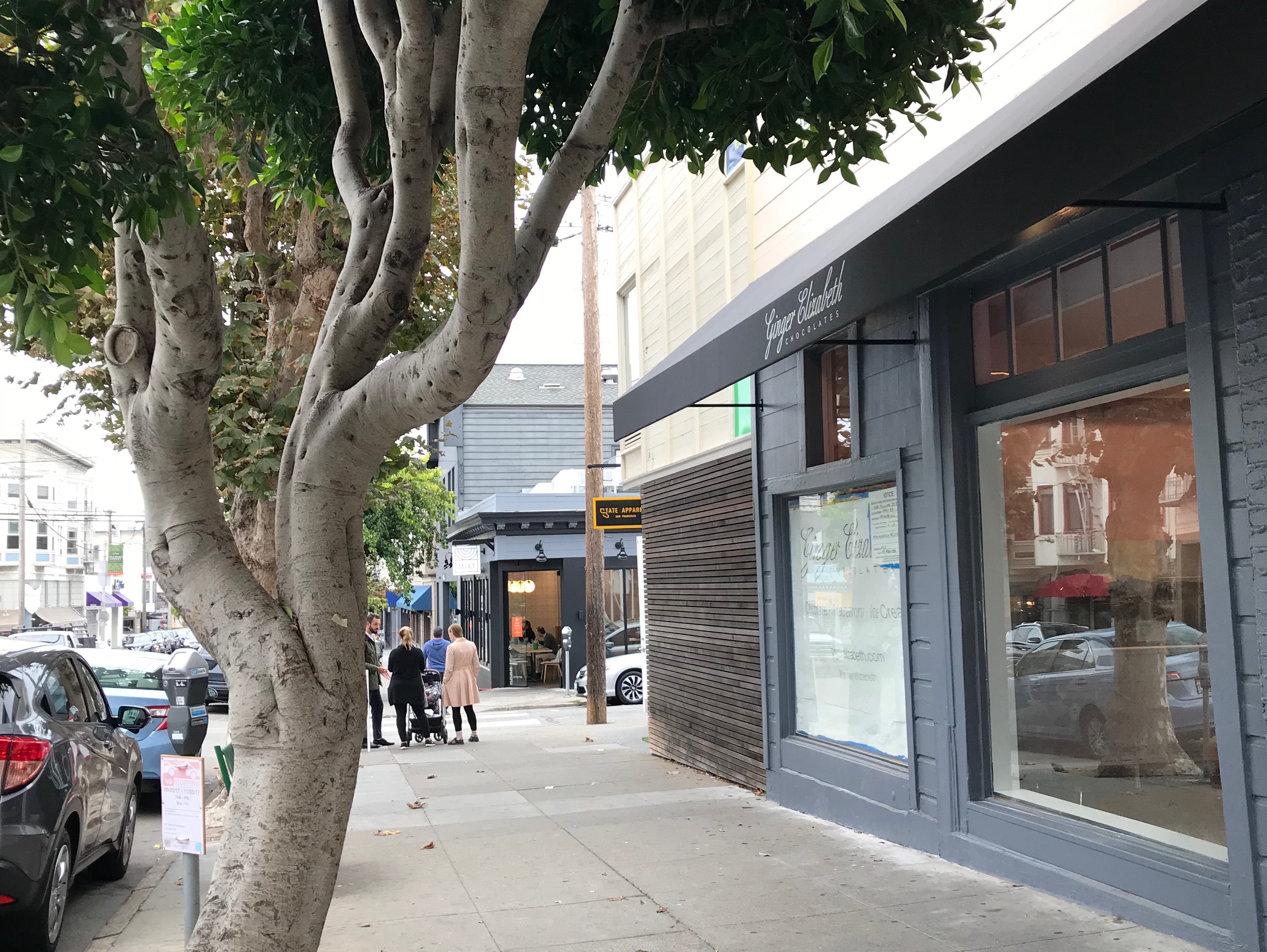 A spinoff from Hahn's Sacramento flagship location, the Cow Hollow shop specializes in chocolate, macarons, and ice cream, and officially opened on Friday November 10th.
"Our most popular items include the peanut butter graham cracker bonbon and the 82% bonbon, the pumpkin pie macaron, and the hot chocolates," she told Hoodline.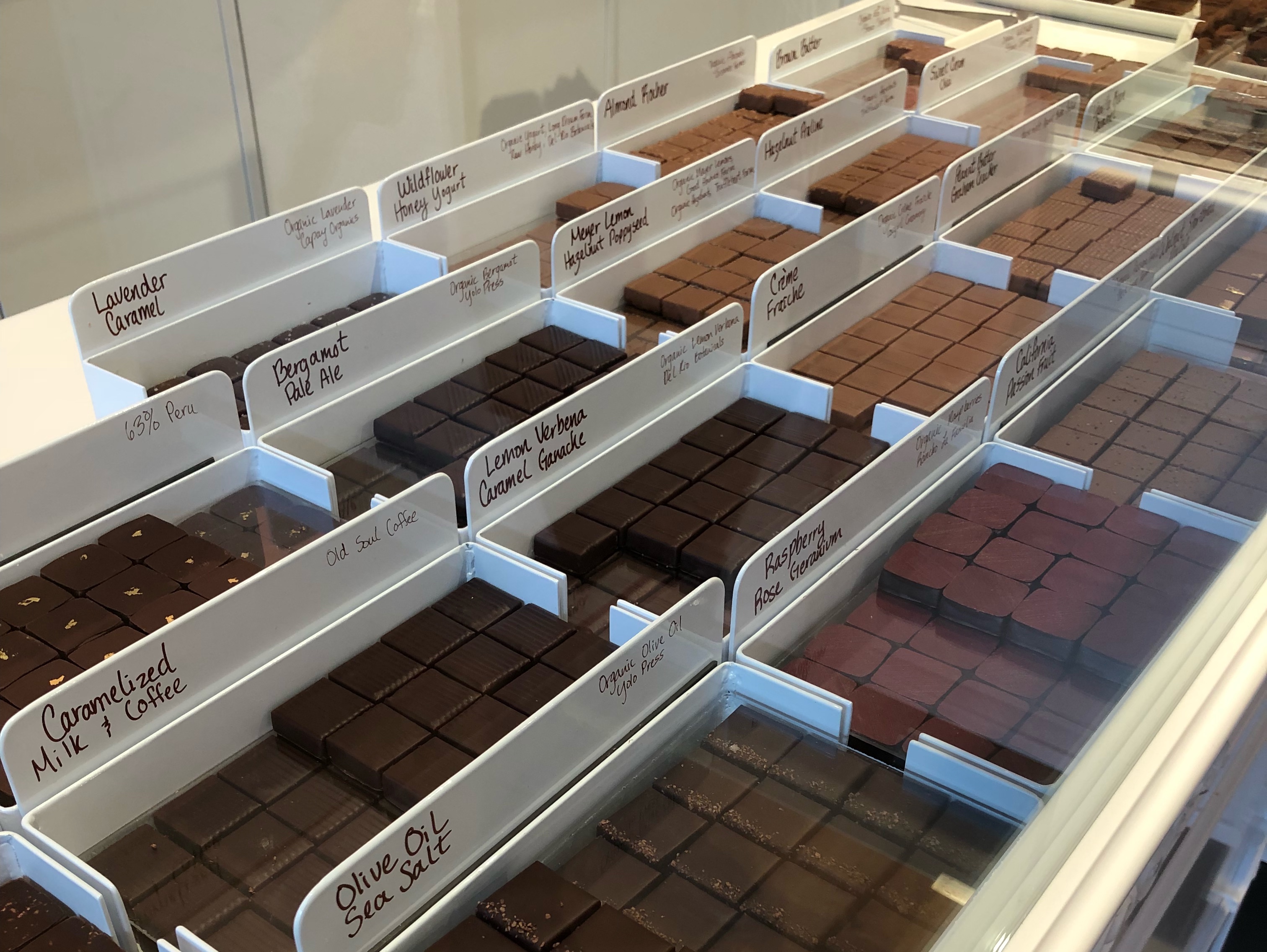 Ginger Hahn, who appeared on TLC's Chocolate Wars in 2010, holds a degree from the Culinary Institute of America, while her husband, Tom, has worked at restaurants like The French Laundry and Manresa. 
With years of experience working for chocolatiers and pastry chefs across the country—including En Ming Hsu at the Ritz-Carlton in Chicago, and Jacques Torres, a chocolatier in New York City—Hahn and her husband decided to start Ginger Elizabeth Chocolates roughly 10 years ago.
"Tom runs the business and finances for the business. I run the food, management, and kitchen portion," she said. "We overlap in certain areas, like product tasting and the creative work."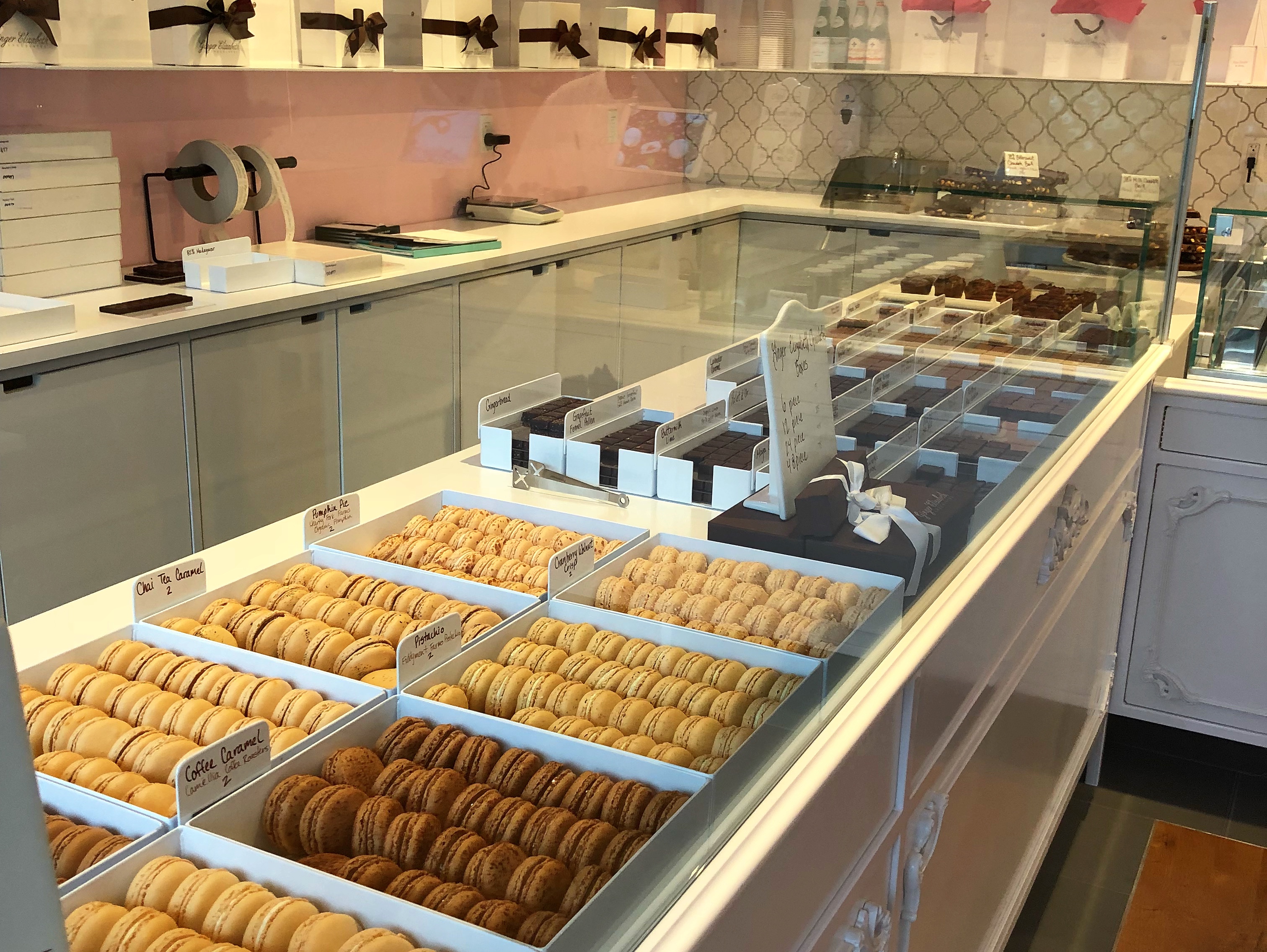 Hahn said their desire to own their own business was born from a desire to change the way kitchens are run.
"I'd worked in New York City kitchens, and big cities, and I personally wanted to open a business because I wanted it to be a place where men, and especially women could work in a nice, clean, and safe educational environment."
The Hahns chose Cow Hollow in particular because she felt the neighborhood needed "a nice place to get treats." The bright, airy shop will soon be furnished with counters and outdoor seating for customers.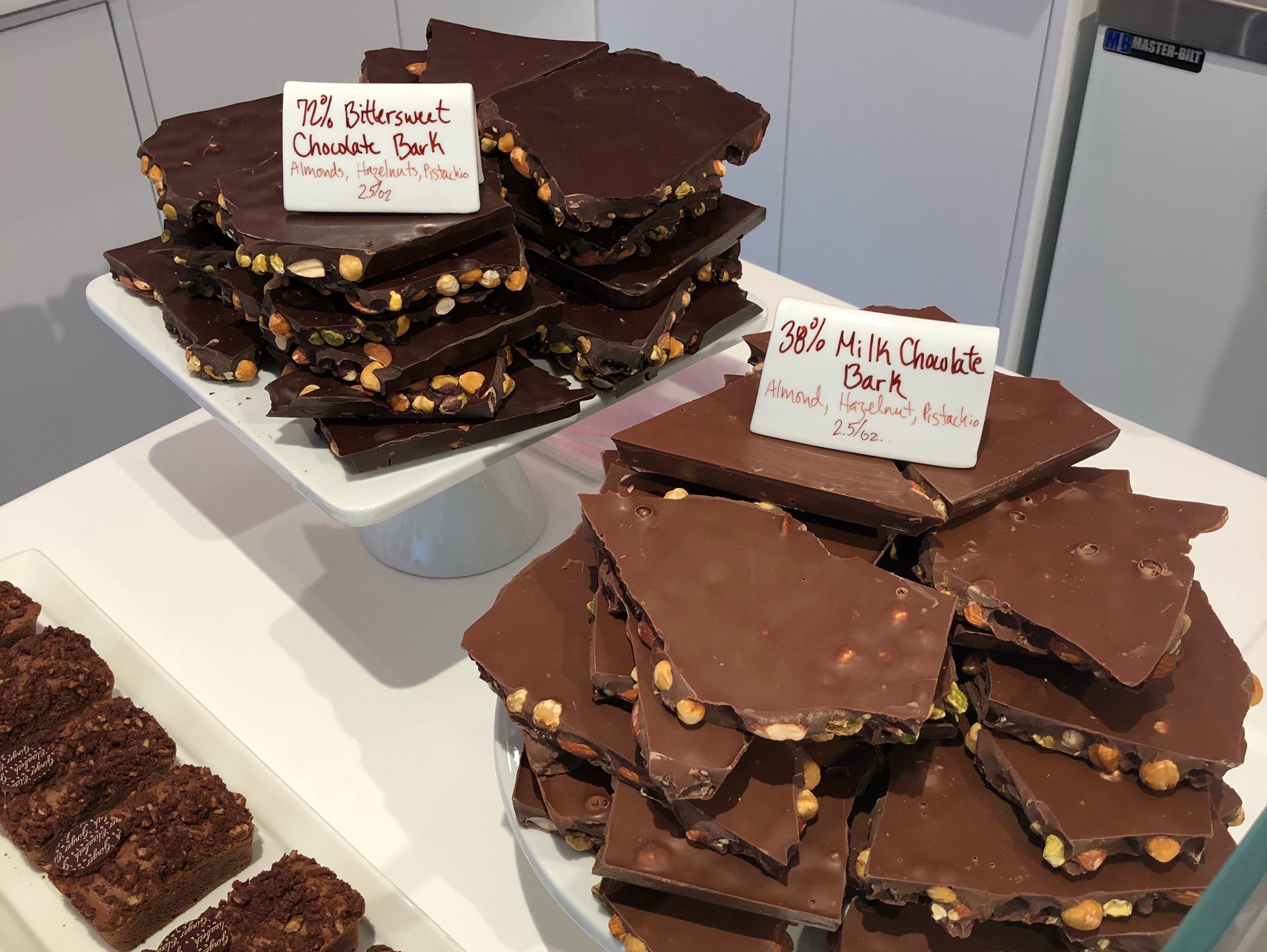 Hahn, who's traveled to Belize to source chocolate, prioritizes working with local vendors and organic farms. "We try our best to be inspired by what grows around us," she said.
The menu includes 25 different flavors of chocolates—inspired by said farms— macarons, macaron ice cream sandwiches, ice cream by the pint, and rich hot chocolate. Pre-packaged items are available for gifting and takeaway.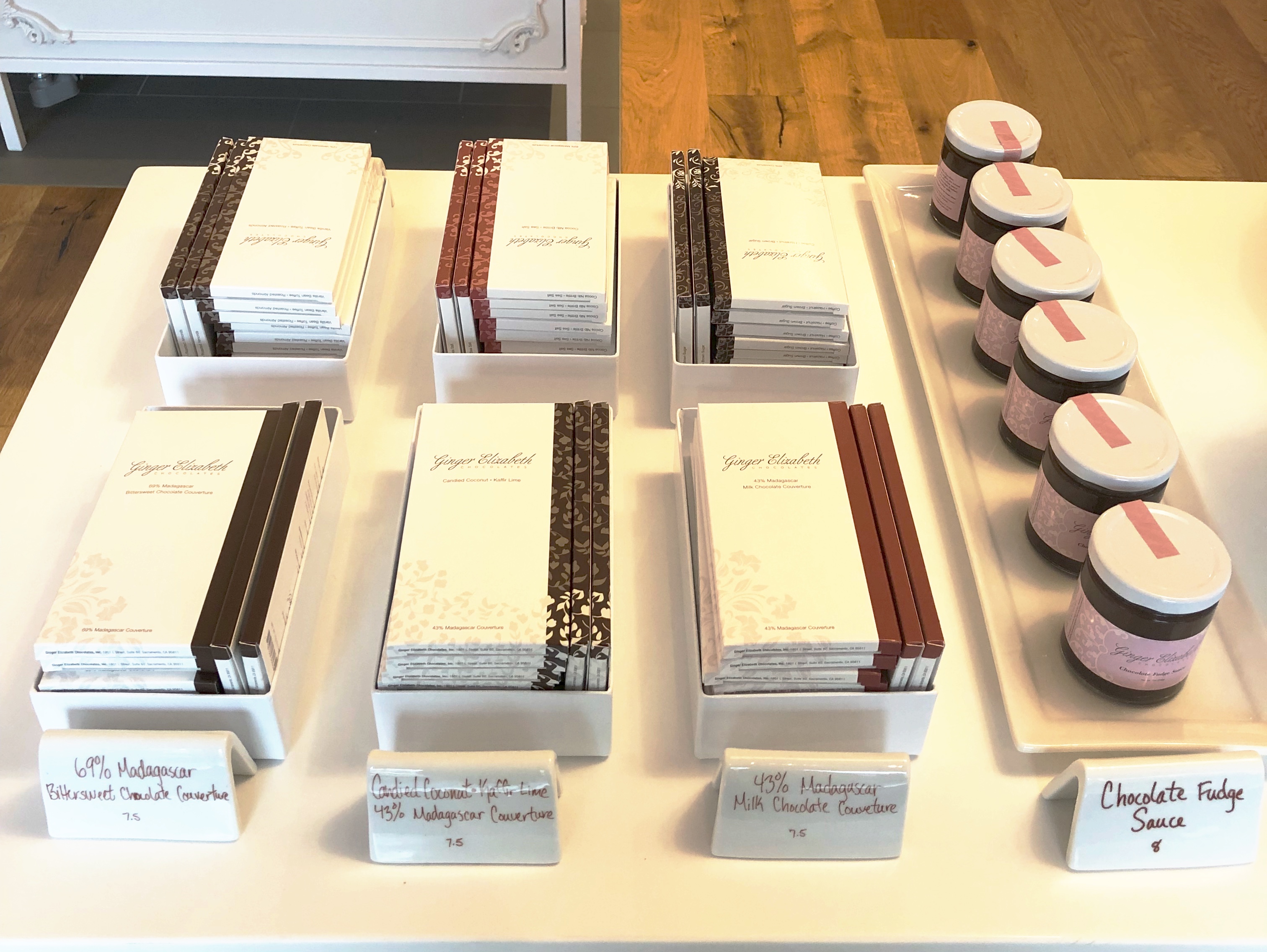 "There's so much in such a fun little store," said Hahn.
Ginger Elizabeth Chocolates (3108A Fillmore St. between Filbert and Pixley) is open from Wednesday to Thursday from 10–8, on Friday and Saturday from 10am–9pm and on Sunday from 11am–6pm.