By
Hoodline
- Published on December 28, 2017.
To close out the year, we've asked contributors to choose their favorite stories of 2017.
Oakland writer Scott Morris selected Prescott Circus Theatre Students Headed To National Festival, which ran on August 15th.
In August, Scott interviewed David Hunt, the theatre's executive and artistic director, about a fundraising campaign launched cover the costs of bringing 12 students to an upcoming national circus festival in New Jersey.
"Meeting the students at the Prescott Circus Theater was a privilege and their enthusiasm for stilt-walking and hambone body percussion was infectious," said Scott. "Circus arts is such a unique resource for Oakland youth, and Prescott Circus obviously instilled a creative outlook in its participants."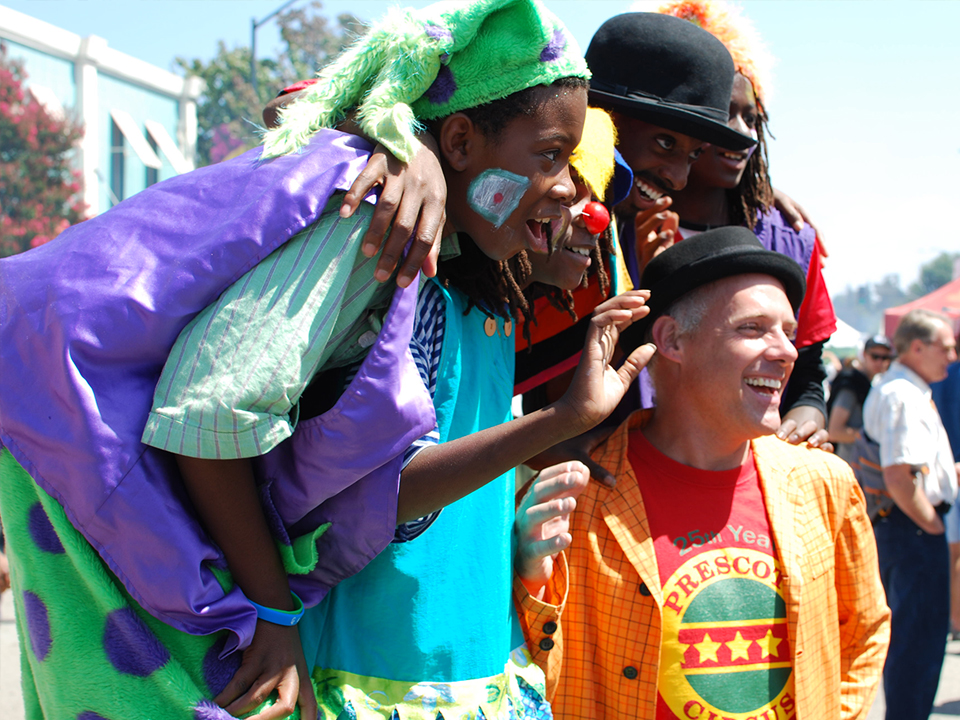 In the end, the group raised enough money to send seven students, two mothers and two coaches to the 2017 American Youth Circus Festival "for what turned out to be an inspiring, challenging, and extremely fun adventure," according to its website.
"Prescott Circus has continued to have a great year, winning a grant from Cirque Du Soleil in November," added Scott.
Prescott Circus Theatre has been around for 33 years. It started at Prescott Elementary School in West Oakland, but has since expanded to seven other schools, most recently Westlake Middle School. The 220 students who enroll in the after-school program each year are mostly elementary school students between the ages of 8 and 12.

They only take the program to schools where 60 percent or more of the students qualify for reduced price lunch to give those students an opportunity to learn circus skills.

Students learn juggling, acrobatics, clowning, hip-hop dance, stilt dancing, unicycle riding and basically all circus arts except for aerial acts like trapeze.

"It's a comprehensive performing arts education program, but through it all there's a very strong element of youth development," Hunt said.
Continue reading Scott's favorite story of 2017, Prescott Circus Theatre Students Headed To National Festival.