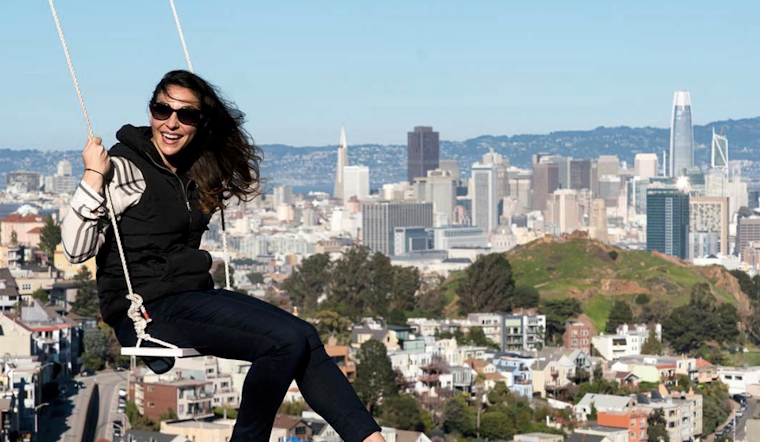 Published on February 22, 2018
"The true object of life is play," philosopher and poet G. K. Chesterton is reported to have said. 
Echoing that sentiment, an anonymous group calling itself Swing Bomb SF has turned much of the city into a giant playground by installing swings in unsuspecting parts of town.
"We're hanging over FIFTY swings around the city this weekend—turning SF into a pop-up playground!" boasts a message on the group's Instagram account. 
As for where to find the swings, there's no official public map indicating exact locations, but people have been tagging themselves in Instagram photos using the hashtag #swingbombSF. 
Some appear to have been installed in parks, others near Muni bus shelters, and still others near tourist-friendly walkways like near the crooked part of Lombard Street. 
"We wanted a diversity of locations, neighborhoods, so all kinds of people could participate," a member of the guerrilla group told SF Weekly. "Places with great views, and places that are totally unexpected...It represents that you can have a playful experience anywhere you are, not just a specific location."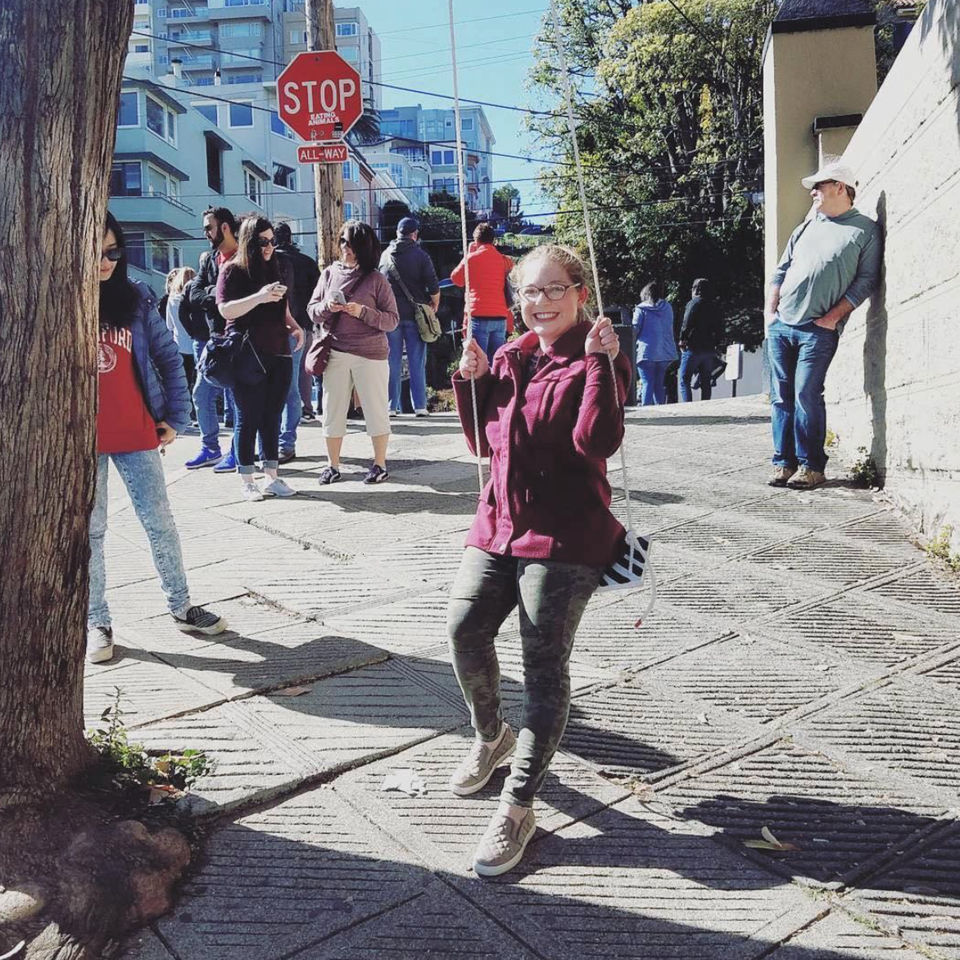 As for why the mysteriously mischevious group decided to turn the streets of San Francisco into a playground, "it's a very playful community," one member said. "We wanted to play into that."
It's not clear how long the unsanctioned swings will remain in place, however.
Carla Short, superintendent of the Bureau of Urban Forestry (BUF) told Hoodline via email that public safety is a priority. "Tree branches may look strong, but in some cases might not support the weight or strain of people swinging on them."
"We don't want anyone to get hurt," she added. 
Via email, Jennifer Blot, a spokesperson for Public Works agreed. "There are definitely safety concerns, and we will be removing the swings when we see them," she said. 
But even though the installations are meant to be temporary, a Swing Bomb SF member hinted to SF Weekly that more hijinks from the group—possibly under a different alias—may manifest in the future with an entirely different concept.