After announcing plans to rebrand when a sexual-harassment scandal led to a founder's departure, Four Barrel Coffee is keeping its name, laying off staff, and closing its main production facility near Jack London Square.
The San Francisco-based roaster expanded to Oakland in September 2016, but company representatives announced plans this week to return to its original base of operations at 375 Valencia St.
"You wholesale patrons, café patrons, and website customers shouldn't notice any difference—except for the zip code on the return label," the company wrote.
The transition back to the Mission is expected to take several weeks, as it involves relocating equipment, including a nearly half-ton Probat coffee roaster from 1957.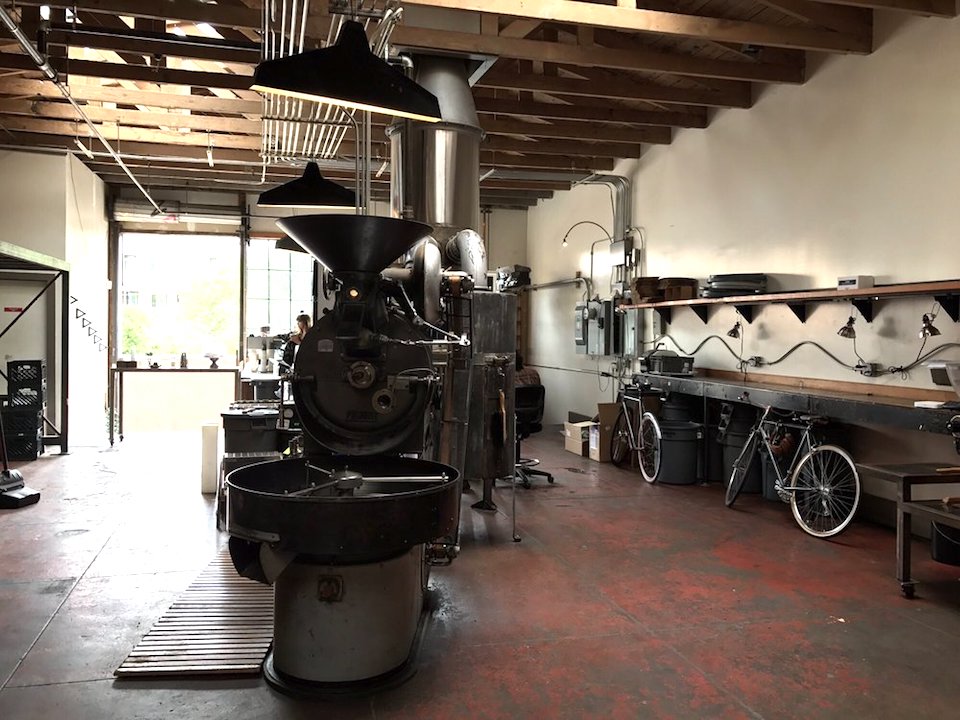 In recent years, favorable zoning and an abundance of warehouses made Jack London Square a popular destination for coffee roasters; Bicycle Coffee and Blue Bottle Coffee both have facilities nearby.
The brief change of name was announced after news broke about a lawsuit filed by eight former employees who charged the company and its founder Jeremy Tooker with sexual harassment.
The suit alleged that Tooker sexually assaulted multiple women, harassed others and created a toxic workplace culture.
Tooker resigned from Four Barrel in November 2017, before the charges were filed. The suit has since been settled, and he has agreed to no longer be affiliated with Four Barrel and has relinquished his share of company, a stake representing around 50% of holdings. These former shares will be divided amongst Four Barrel employees.
Remaining owners Tal Moor and Jody Geren have agreed to continue to cover employee co-pays for counseling through Kaiser, "no questions asked." 
According to The Chronicle, the company has seen a 50% reduction in its wholesale business since news of the lawsuit broke last month.