After 22 years in the Castro, Wild Card! (3989 17th St. between Castro and Noe) is going out of business.
The shop, which sells greeting cards, gifts, souvenirs and adult entertainment, opened at its current location in 2006 after relocating from 3979B 17th St., now Local Take. Prior to Wild Card, the location was held by Superstar Video and Leather Forever.
Until the property sells and the store closes, everything in the store is discounted fifty percent.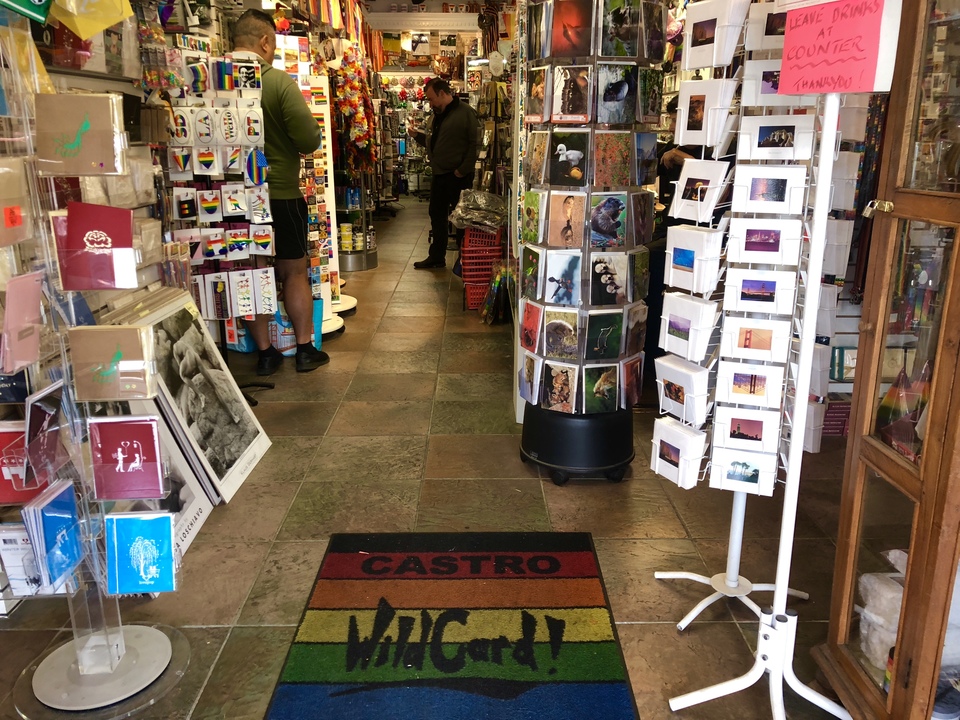 John Parr, who owns the store and building with his son Phil, told Hoodline that the property was listed last Friday for $3 million. The building includes a residential unit above the shop.
"We don't know our last day yet, because we're selling the building," Parr said. "Depending on what the new owner wants us to do, they may want us to stay for six months or vacate immediately."
Parr said "the homeless and the city services" were a deciding factor when it came to shuttering the store. "The police don't come, so it's time to go."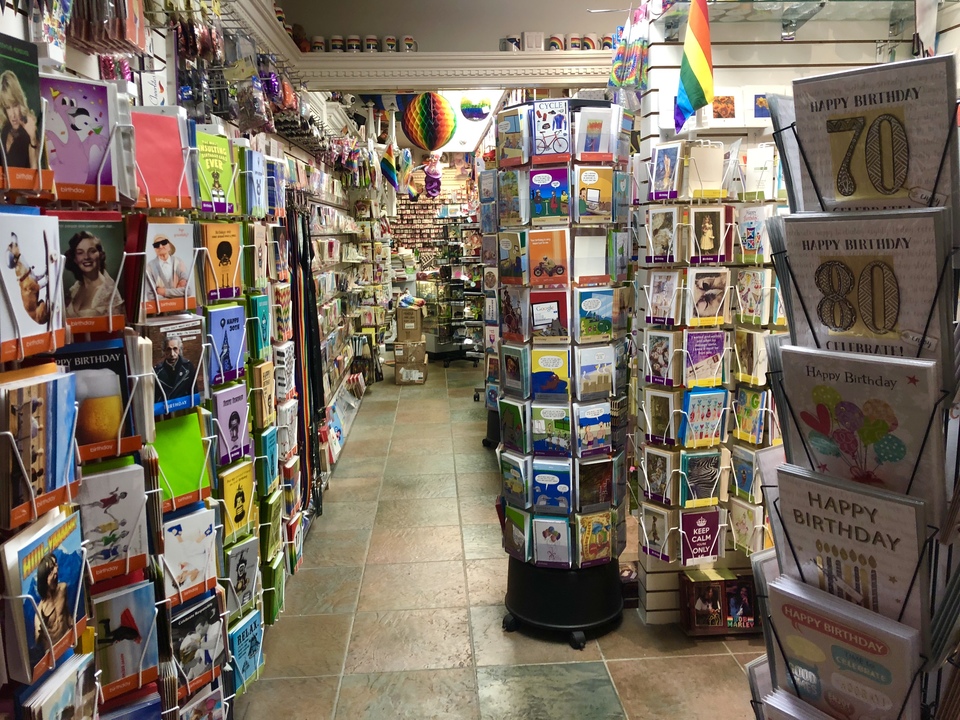 Parr said ongoing quality of life issues at Jane Warner Plaza have made the area a bleak place to do business. "I can't cope with it anymore, all the broken windows and waste everywhere," he said. "Besides I'm 75 now and it's time to go anyway."
The store owner said he'd always opposed shutting down 17th Street to traffic so it could be turned into a pedestrian plaza. "I voted against it. Business was better, believe it or not, before Jane Warner Plaza," he said.
Despite the problems, he expressed sympathy for the area's denizens. "I know it's a shame for them, but most of them are younger than I am and they're drugged out."
Additionally, he expressed concerns about proposals seeking to "take commercial and apartment buildings out of Prop 13," which could increase state property taxes.
"We have other real estate apartment buildings, so we're selling it all and getting out of here," he said. 
Originally from England, Parr has lived in San Francisco for fifty years. When asked where he plans to retire, he said he wasn't sure, "but definitely not back to England."
Wild Card! is open from 11 a.m. - 8 p.m.