In this edition, a mac 'n' cheese shop announces its second eatery, a new Chinese noodle spot is giving away 300 bowls of noodles, a dumpling eatery celebrates its first anniversary with a charity fundraiser, and more restaurant-related news. 
Opening
Russian Hill
Mac'd (2127 Polk St.)
As we previously reported, mac 'n' cheese outfit Mac'd has been working to open its second location in Russian Hill but wasn't able to disclose the location until negotiations had been finalized. 
Now, owner Chen-Chen Huo confirms to Hoodline that the eatery will take over the former Dakshin Indian Canteen, which closed its doors earlier this month. 
Huo said he's hoping to hold the grand opening celebration in mid-June, but an official date has not been decided due to ongoing "buildout plans." 
The new location may bring some menu changes as well; a yet-to-be-announced new executive chef will help the company "elevate our food quality" and help Mac'd work "towards sourcing our ingredients from exclusively local, organic or sustainable sources," Huo said.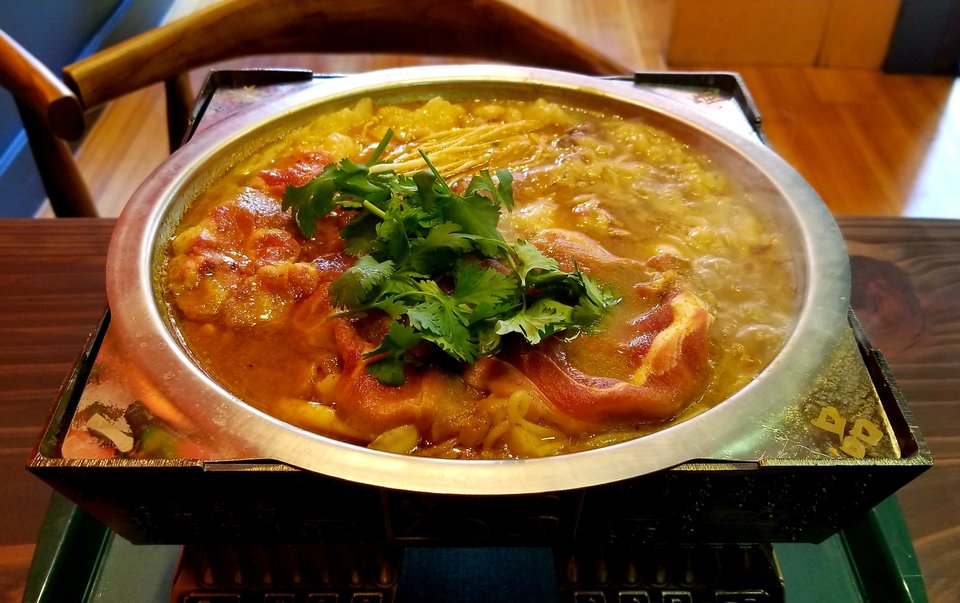 Union Square
Spice Kitchen (432 Sutter St.)
As we previously reported, Spice Kitchen, a noodle-focused and Chinese-style dumpling eatery, recently took over the former After Osha spot and quietly opened this past Monday.
The restaurant is celebrating its grand opening today and through the weekend by giving away 300 bowls of spicy noodles from noon to 6 p.m., Al M. has reported. The free meal consists of Chongqing hot spicy noodles and is for dine-in only, he added. 
Updates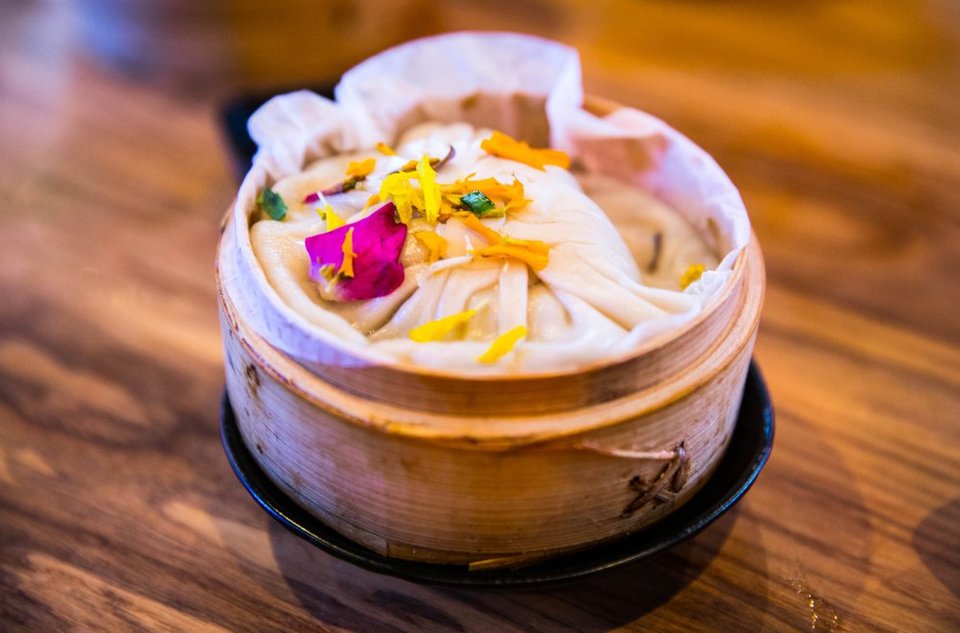 Design District
Dumpling Time (11 Division St.)
Omakase Restaurant Group's (ORG) Dumpling Time is celebrating its first anniversary by hosting a dumpling party and fundraiser on Wednesday, May 30 with "multiple dumpling stations filled with customer favorites and the debut of its new Wagyu gyoza and Xi'an dumplings with lamb filling. 
At the event, a percentage of the restaurant's proceeds will benefit On Lok, "a community-based nonprofit whose mission is to enable seniors to maintain a quality of life in their communities," said a spokesperson. 
"Dumpling Time has reached a huge milestone in its first year and we're humbled by the enthusiasm of our guests, who enjoy our food as much as we do," said ORG co-owner Kash Feng in a statement. "We're excited to expand our menu and offer new, different style dumplings, like the Wagyu and Xi'an, while giving back to the community through our contribution to On Lok."
Tickets are $35 per person and the event runs 4–6 p.m. (You can find more information about the event here.)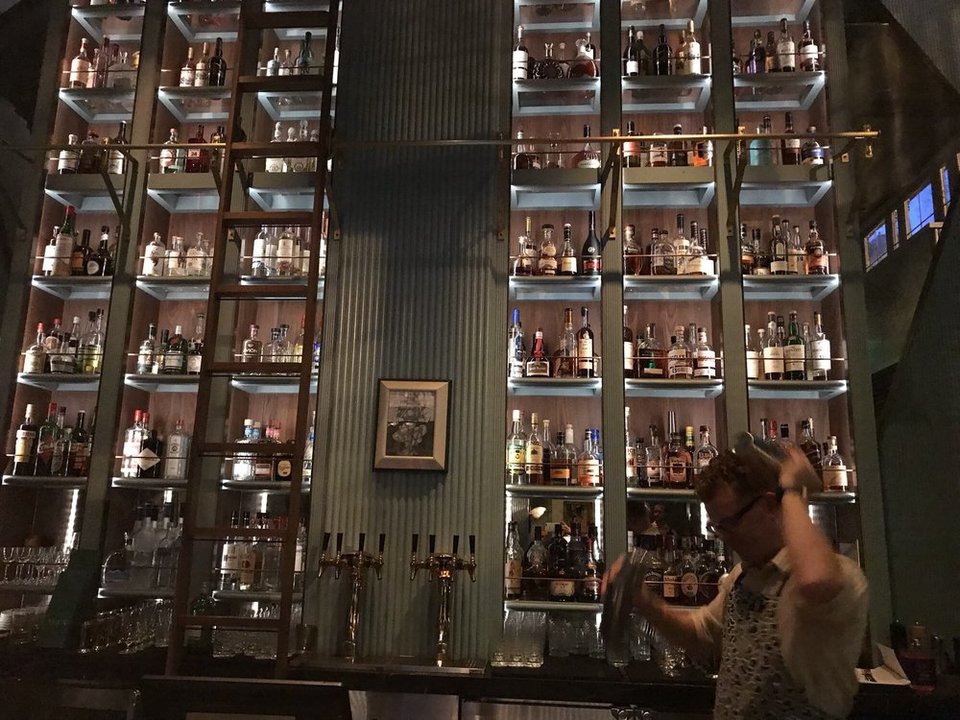 Tenderloin
Villon at Proper Hotel (1100 Market St.)
New seasonal menu additions from executive chef Mikey Adams have been announced for Villon, the all-day restaurant at Proper Hotel. 
The new menu showcases Adams' fine-dining take on comfort food favorites from across the globe, with new creations joining the brunch, lunch and dinner menus. Look for a salmon belly tostada with coconut and tomatillo crema, artichoke bisque with pasilla chili and green garlic fry bread, barley risotto with Edwards country ham, morels, asparagus and smoked egg; and barbecue tri-tip with daikon, maitake mushrooms and kimchi. 
Yet-to-be-released seasonal cocktails will join the mix as well, said the spokesperson.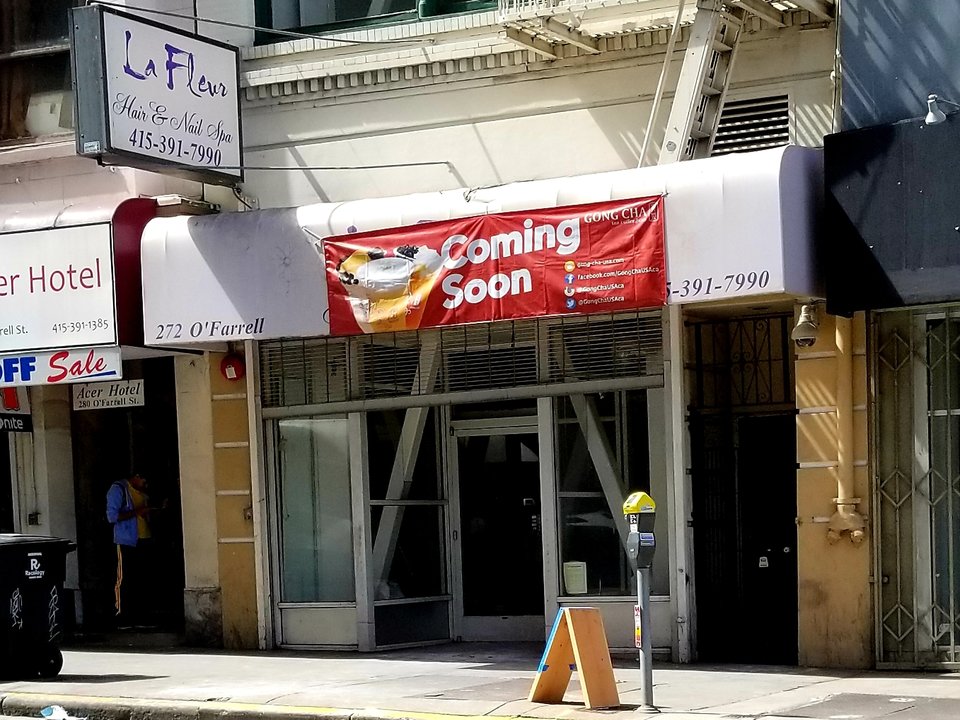 Union Square
Gong Cha (272 O'Farrell St.)
As we reported in January, the former La Fleur 2 salon will now become bubble tea purveyor Gong Cha.
Vertan tipster Al M. reports that work has finally commenced on a remodel and the new business is aiming for a late July opening. On his tour of the space, Al said that new wall panels have been installed, along with a new counter and electric and water infrastructure upgrades. 
The company appears to be a international chain that was originally founded in Kaohsiung, Taiwan in 2006. Al M. was told that the company—which operates mainly as franchises in the U.S.—is based out of state but "will hire locally." 
Currently, there are other Gong Cha outposts in Irving, Newark, San Jose, Sunnyvale, and Davis.
On the menu, expect to see an array of milk teas, bubble teas, and Gong Cha's signature "sparkling series." (You can check out the full menu here.)
Thanks to our superstar informant Al M. for the tips!
If you've seen something new in the neighborhood, text tips and photos to 415-200-3233, or email [email protected] If we use your info in a story, we'll give you credit.