Closing the Upper Haight's only fast-food restaurant has created a local quandry as city agencies and local stakeholders search for ways to make use of the vacant space. 
For forty years, the McDonald's at the foot of Haight Street was a literal crossroads where international tourists, skateboarding teens, families with young children and homeless travelers stood in line together to order from one of the area's least expensive menus.
The space was also a virtual magnet for quality of life issues and violent crime; in 2015, City Attorney Dennis Herrera issued a demand letter to McDonald's Corporation and its then-franchisee informing them that they could be held liable for drug sales and "other public nuisance conditions" that generated hundreds of calls for police.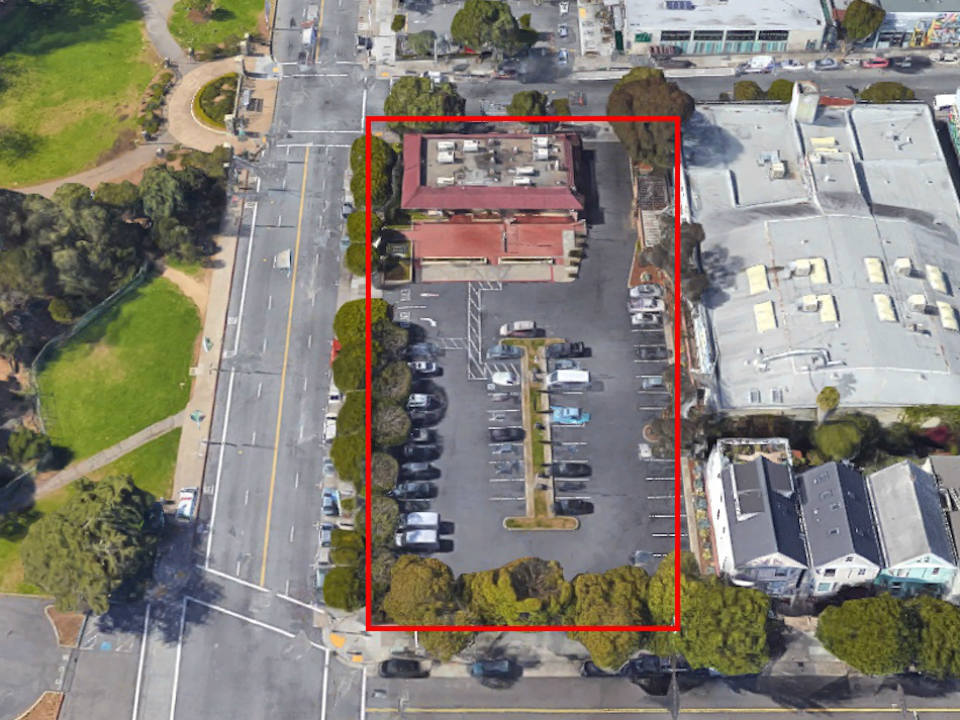 Two successive franchise operators worked to improve security at the restaurant, but in December 2017, the city negotiated a deal to buy the 37,813-square-foot site for $15.5 million so it could redevelop the parcel for a 100 percent affordable housing complex.
The former restaurant must be demolished, but because city law prohibits construction sites from laying fallow indefinitely, the Mayor's Office of Housing & Community Development is leading an effort to find ways to activate the space.
In meetings, residents have offered myriad ideas for 730 Stanyan while the city conducts design and environmental reviews before entering the construction phase, a process that could take up to four years. Suggestions include adding a beer garden, food stands, craft fairs and even an ice rink in winter months.
Tonight, MOHCD will hold another session seeking feedback for interim uses of the space. Although the city has yet to request proposals, several neighborhood and merchant associations are already backing a plan to transform the parcel into a hub for food, art, commercial vendors and cultural events.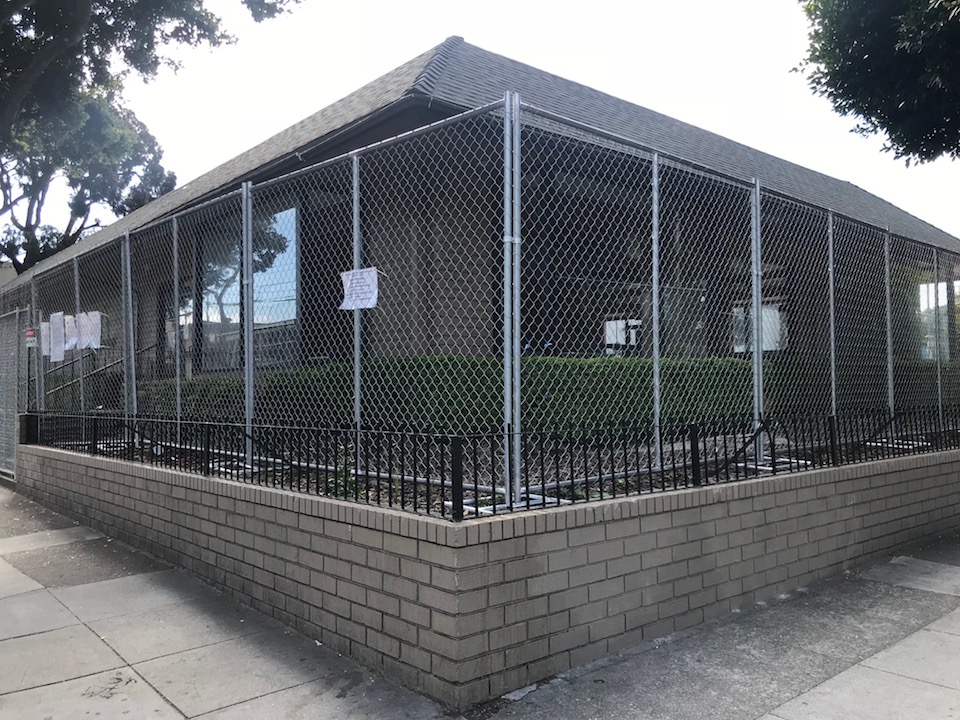 "We have this amazing lot that's been blighted — not because of its physical location, but because of the business that was run there," said Steven Madrid, who's lived in the neighborhood since 2013.
Working with another resident who prefers to remain anonymous, he's written a proposal that calls for leasing the property to a nonprofit which would run the space as a community hub, similar to PROXY in Hayes Valley.
"It is a great location, but people think of it poorly because of what's happened there," said Madrid, who frequently walks his six-year-old niece through the area on their way to Koret Playground in Golden Gate Park.
"In the last two years or so, she's become more aware of her surroundings, and at this point, she will not go to Haight Street," he said.
Madrid said his proposal, which is endorsed by the Haight Ashbury Improvement Association, Cole Valley Improvement Association and Buena Vista Neighborhood Association, calls for establishing a "mixed community space managed by a single entity."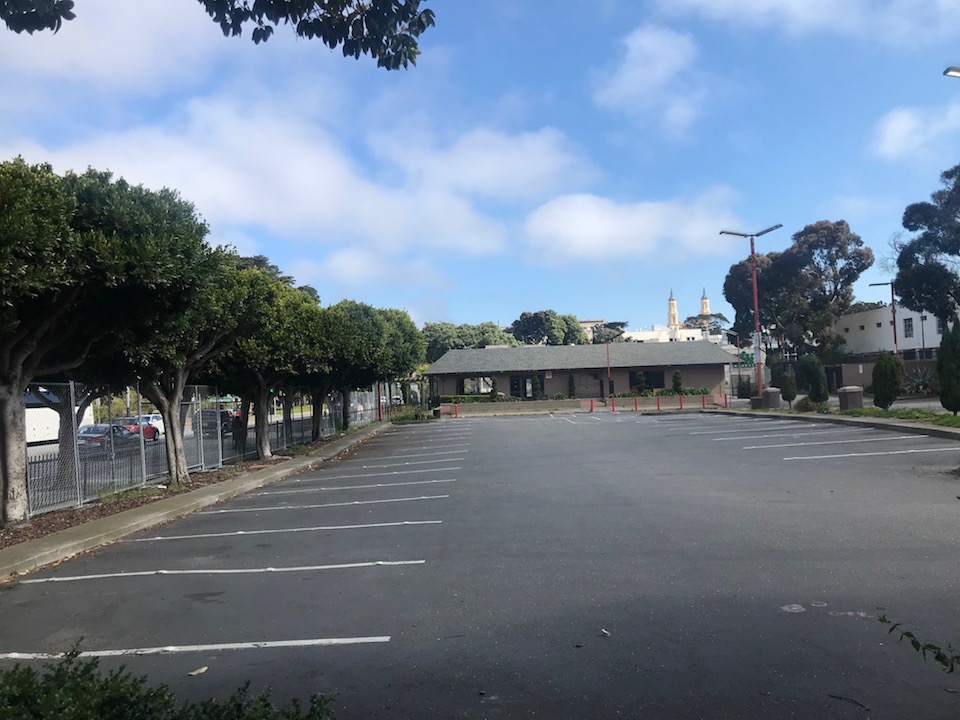 Backers of a community plaza say the move would complement the city's $5.5 million Stanyan Street Edge Project, which aims to beautify the park entrance between Kezar Drive and Waller Street.
Madrid said he solicited input on his proposal from police, Upper Haight merchants and professionals who have experience creating mixed-use spaces, "but we do not have anyone directly lined up" to take the reins. "In our opinion, this is an amazing opportunity for a design firm or an architectural firm," he said.
"The management nonprofit would hold a master lease for the property, then could recoup that expense via subleases to various vendors," said Madrid. To keep the proposed plaza clean, he suggested hiring a group like Taking It To The Streets, which employs homeless youth.
The city is considering other uses for the site, such as turning it into a parking lot or a navigation center serving homeless residents. According to MOHCD, Park and Rec and the Department of Real Estate have also identified a nonprofit willing to fund a soccer field at the site.
Madrid said the city may be putting the cart in front of the horse.
"They're basically soliciting community input before they send out an request for proposals," he said. "I'm not sure why they're not doing that stage first."
Deciding how the site will be used for the next few years has drawn out "passionate people from both sides of the spectrum," said Madrid, but "we think it can really be a great location."
Tonight's meeting takes place at 6 p.m. at CCSF John Adams Campus, 1860 Hayes Street.