A Richmond district brewpub that recently closed on Clement Street has launched a crowdfunding campaign so it can offer beer and wine at its new location on Geary Boulevard.
Sandwich stop Chomp N' Swig is moving into a new space at 5203 Geary Blvd. (at 16th Avenue), formerly Eliseevski EuroMart, which replaced the longstanding Jeff's Jeans in 2016. 
The new location will be much like the old — eventually. Owner Albert Rodriguez and his staff of five will sell cold sandwiches to start. To sell beer, wine, hot sandwiches and bar fare, however, he needs to remodel the bathroom and make it ADA-compliant.
To support the effort, Rodriguez has launched a Kickstarter campaign with a goal of raising $20,000.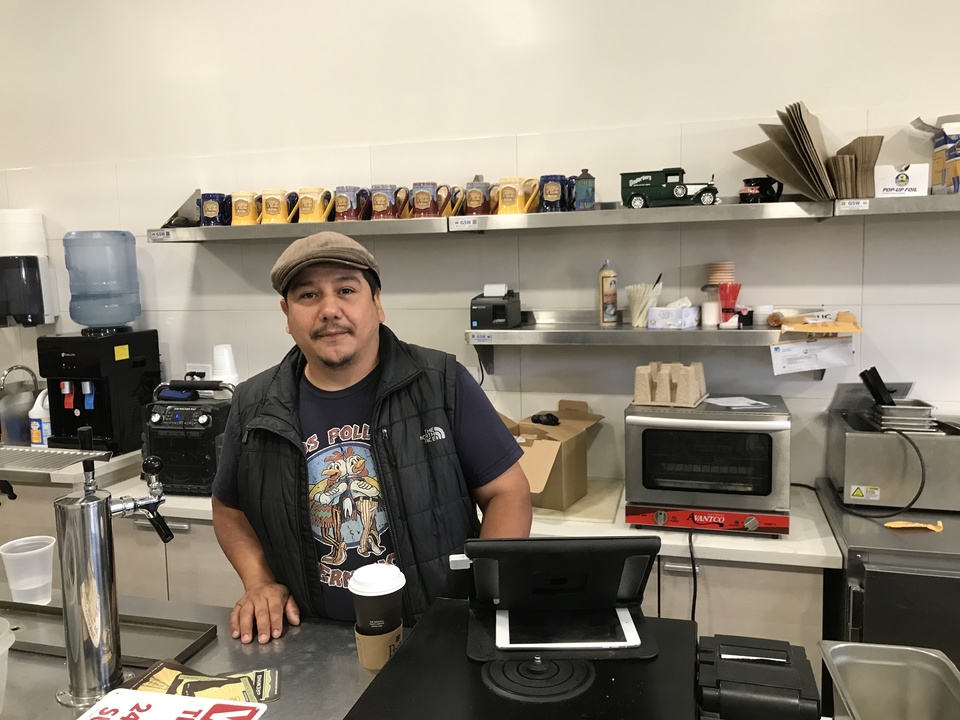 Much like Richmond Republic Draught House, which, along with Chomp N' Swig, was co-owned by Rodriguez and David Heft until the two amicably split in 2016, Chomp will continue to feature local breweries like Triple Voodoo, Magnolia, Social Kitchen, and Pine Street.
At its former location, customers could choose from a tap list of 20 craft beers while clapping along to live music or participating in weekly Thursday-night trivia.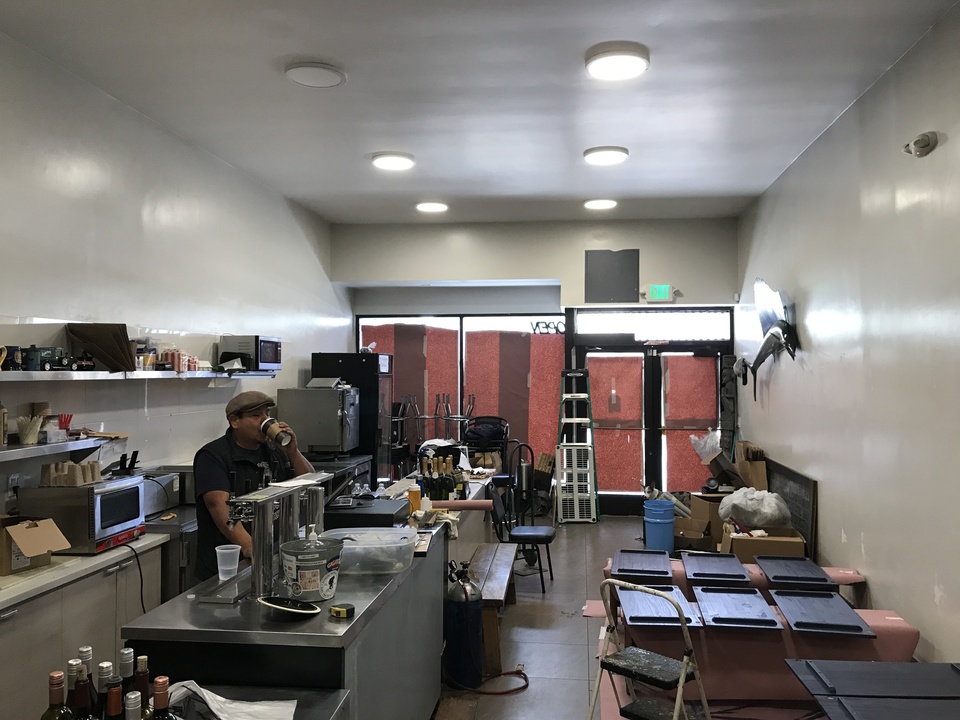 The limited opening menu includes the Buffalo Chomp, the Chomp Salami, the Chomprese, and the Chompstrami, among others.
Once the remodel is complete, guests can try the BBQ Chomp, the Chomp Dog, and the Moho, Chomp N' Swig's take on the mojo sauce-smothered pork sandwich. 
"The Moho," said Rodriguez. "It's the sandwich we started with back in the day." 
Rodriguez, who lives nearby, said he decided to open Chomp N' Swig in 2011 when he was driving around with his pregnant wife and saw a For Sale sign in the window of 1541 Clement Street. 
"This is my hood," he said. "My kids were born here."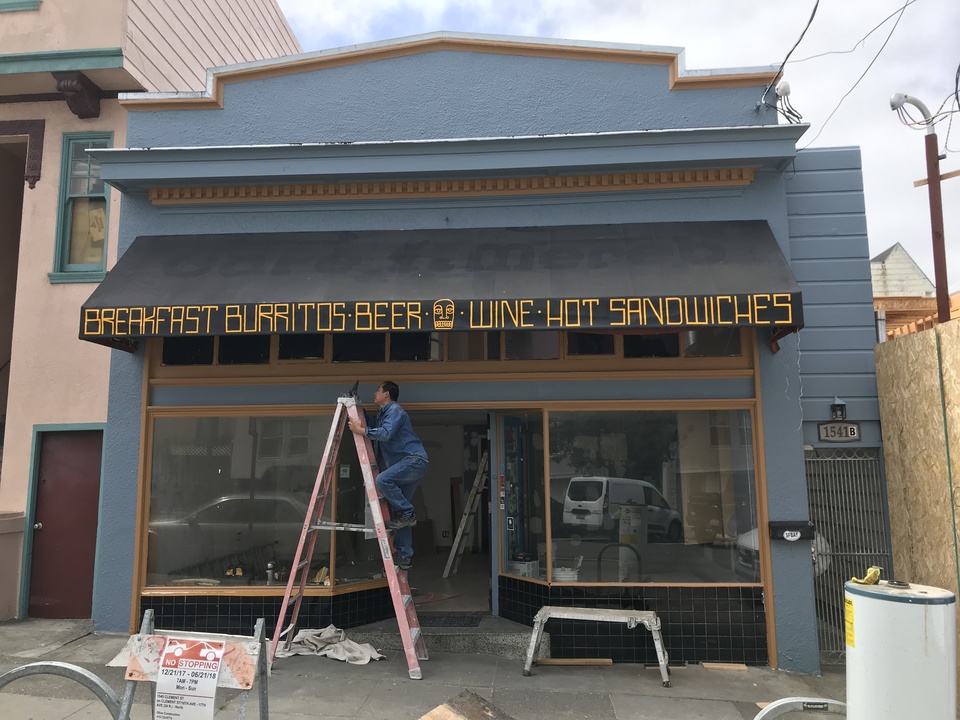 After years of conflict with his former landlord, Rodriguez decided to call it quits. He secured the EuroMart location at the end of March and left Clement Street in May. 
Initially, he looked into moving into the former Heartbaker space which shuttered in December, but instead moved a block in a different direction. 
"I'm gonna miss the people that come in their pajamas and their shorts without makeup to buy their breakfast burrito," he said. "But they can still get that here."
In about two weeks, Chomp N' Swig will be open 10 a.m. – 10 p.m. Sunday-Wednesday, and 10 a.m. – 12 a.m. Thursday-Saturday.