This week, Bruce Becker, owner of Earthsong (1701 Haight St.), announced plans to wind down the business and depart his storefront before the month is up. The shop, which sells a variety of clothing, jewelry, and Haight-related paraphernalia, has been in business for 14 years.
"I loved the Haight," Becker told Hoodline. "I loved the customers, I loved all the merchants."
But the declining tourist trade and an upcoming infrastructure project that will replace area sidewalks and streets, he said, was simply too much for the business.
As we've previously reported, a transit and pedestrian improvement project that was scheduled to begin in the area last winter has been delayed because no contractors chose to bid on the project.
In recent years, ongoing infrastructure repairs on Haight Street have disrupted traffic patterns, repeatedly ruptured gas pipelines and restricted parking.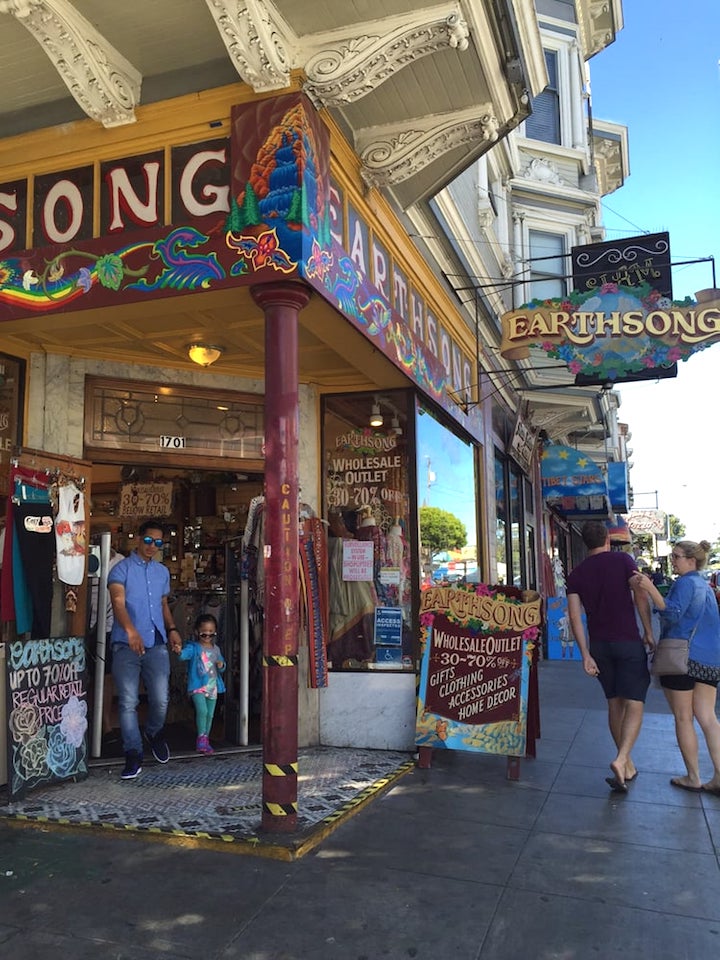 "The road situation was the final coup de grace," Becker said, describing it a "knife in the back" for local business. Unlike many small business owners, Becker said his landlord had been supportive over the years.
"I worked my heart out," Becker said. "That's life."
Until it closes, Earthsong is open from 11 a.m. – 7 p.m. daily, and is selling off its inventory at deep discounts. The store's fixtures and hardware—including racks, hangers, display cases, and other items—are available for cash and can be picked up up after the middle of the month.
Thanks to tipster Denny G.
Have you come across a new (or closing) business? Text your tip and a photo to 415-200-3233, or email [email protected] If we use your info in a story, we'll give you credit.