A girl who was recently thrust into the spotlight was the beneficiary of a fundraiser organized by cannabis companies at Lake Merritt on Saturday.
Last month, cannabis entrepreneur Allison Ettel — aka "Permit Patty" — called police on Jordan Rodgers, 8, because the girl was selling bottled water on the street without a business license. After the incident was captured on a cellphone video that went viral, Ettel resigned her position as CEO of Treatwell Health.
Saturday's benefit was organized by Kind Culture, a group cannabis-purchasing organization, the Apothecarium, a group of dispensaries in San Francisco and Las Vegas, and Magnolia, an Oakland-based dispensary.
The coalition raised thousands of dollars for Rodger's education by donating water and snacks that she sold from a stand near Lake Merritt.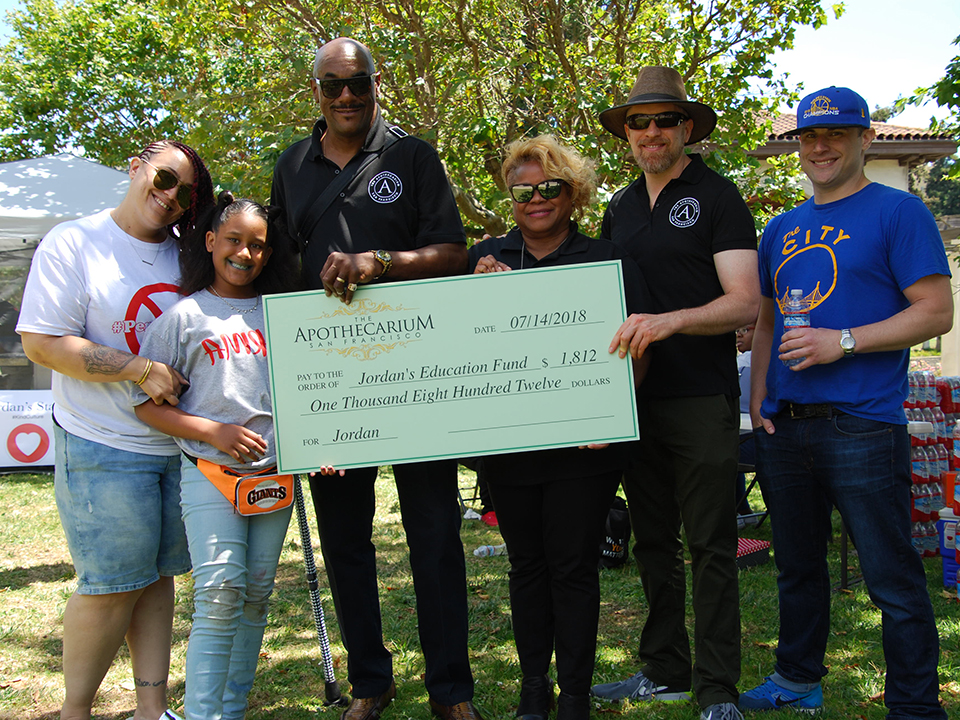 Ettel later told CNN that she was working from home that day on "extreme deadlines" and couldn't concentrate because "there was somebody shouting outside continuously." Ettel eventually asked Rodger's mother, Erin Austin, if the girl had a business license.
During the confrontation, Austin recorded a video in which Ettel states that she's calling police because Jordan was "illegally selling water without a permit." The video was widely shared with the hashtag #PermitPatty.
The video drew comparisons with other recent incidents in which white people called police on black people to report minor infractions, such as a woman who called police on two black men barbecuing at Lake Merritt on the grounds that charcoal grills were not allowed at that location.
Once Ettel's connection to Treatwell was revealed, it prompted dispensaries to cease selling her products, starting with Magnolia. The Apothecarium donated $1,000 plus the proceeds from its final sales of Treatwell to Jordan's education.
"I'm a big believer in entrepreneurship," said Galen Pallas of Kind Culture. "One of the things that got me engaged in this was an 8-year-old girl was engaged in entrepreneurship and was shut down by someone who is an entrepreneur."
As Rodgers played at the lake and sold water to passersby, she told a reporter that she was "scared" by the incident. "I didn't know why she was gonna call the police," she said.
Despite the experience, she said she's still selling water outside Giants games, however.