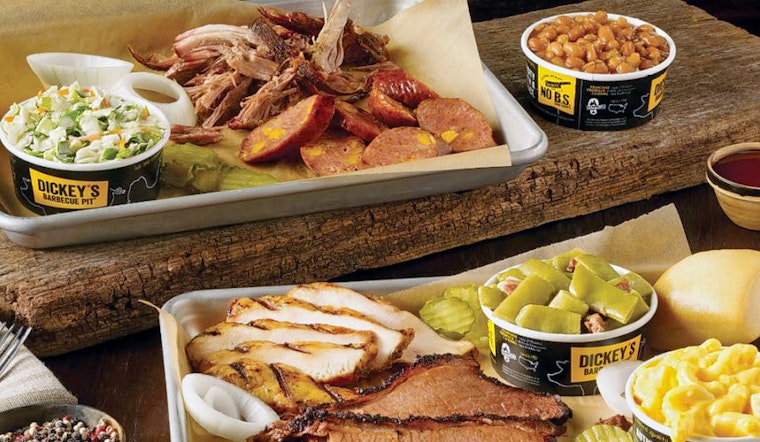 Published on July 16, 2018
If you've got Southern food on the mind, you need to know about this recent opening. Called Dickey's Barbecue Pit, the new eatery is located at 4906 N. Tower Road in the Green Valley Ranch neighborhood.
This Texas-based chain, with outposts across the country, smokes its meat on-site at each location. The menu features St. Louis-style ribs, pulled pork, Polish sausage, smoked turkey and marinated chicken. Sides include fried okra and creamed spinach. Kids eat free on Sunday.
The new addition has made a good impression thus far, with a 3.5-star rating out of four reviews on Yelp.
Jenn U., who reviewed the new spot on July 9, wrote, "Great food. I like that you can get two or three meats with a plate. Will definitely be back."
And Shaughn L. wrote, "I'm so glad there's a Dickey's in Green Valley Ranch. The restaurant was really busy, but they had enough people working so the line moved quickly. I ordered a sandwich plate, which came with a delicious bun and really good smoked meat."
Interested? Stop by to welcome the new business to the neighborhood. Dickey's Barbecue Pit is open from 11 a.m.–9 p.m. daily.