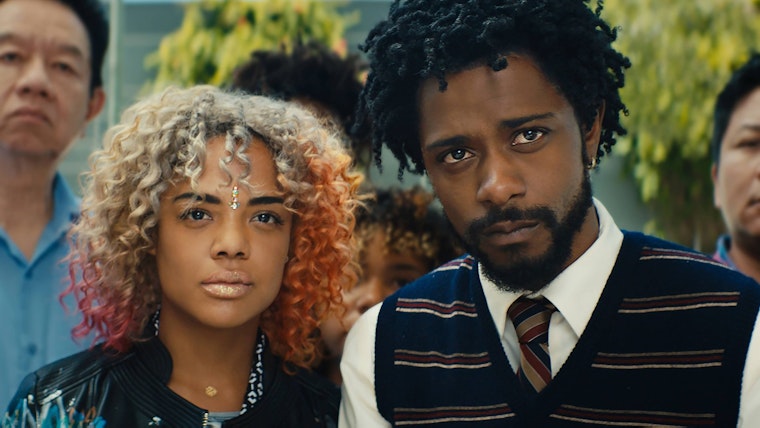 Published on August 23, 2018
Eager to catch that hot new release, but don't want to battle your fellow movie-goers for seats?
Waiting until the crowds dissipate can be a wise strategy, but don't wait too long: It's harder than you think to know when the film you planned to see on the big screen will leave your local theater. Factors like ticket sales and distribution contracts figure into the equation, but in general, movies can stay in theaters from a mere two weeks to many months.
If you want to take advantage of the ample seating, but don't want to miss a quality movie's big screen debut, take a look at the three movies below. They're among the highest rated "old new releases" still screening in Baltimore theaters, based on critical scores sourced from review aggregator Rotten Tomatoes. (Movie descriptions courtesy The Movie Database; showtimes via The Internet Movie Database.)
[Hoodline offers data-driven analysis of local happenings and trends across cities. Links included in this article may earn Hoodline a commission on clicks and transactions.]
Won't You Be My Neighbor?
Fred Rogers used puppets and play to explore complex social issues: race, disability, equality and tragedy, helping form the American concept of childhood. He spoke directly to children and they responded enthusiastically. Yet today, his impact is unclear. Have we lived up to Fred's ideal of good neighbors?
In theaters since June 8, "Won't You Be My Neighbor" boasts a 99 percent positive critical rating on Rotten Tomatoes, with a consensus that the film "takes a fittingly patient and honest look at the life and legacy of a television pioneer whose work has enriched generations."
It's screening at the Senator Theatre (5904 York Rd.) through Thursday, Aug. 30. Click here for showtimes and tickets.
The Cakemaker
A German pastry maker travels to Jerusalem in search for the wife and son of his dead lover.
The affecting film, released June 29,  "explores all-consuming emotion with beguiling restraint, adding up to a delicately understated character study fueled by the power of love," according to critical consensus. You can catch it screening at the Parkway Theatre (5 W North Ave.) through Sunday, Aug. 26. Go here for tickets and showtimes.
Sorry to Bother You
In an alternate present-day version of Oakland, black telemarketer Cassius Green discovers a magical key to professional success – which propels him into a macabre universe.
With a Rotten Tomatoes critical consensus of "fearlessly ambitious, scathingly funny, and thoroughly original," this breakout movie, released July 6, has a 94 percent critics score. You can catch it playing at the Charles Theater (1711 N. Charles St.) through Thursday, Aug. 30. Click here for showtimes and tickets.