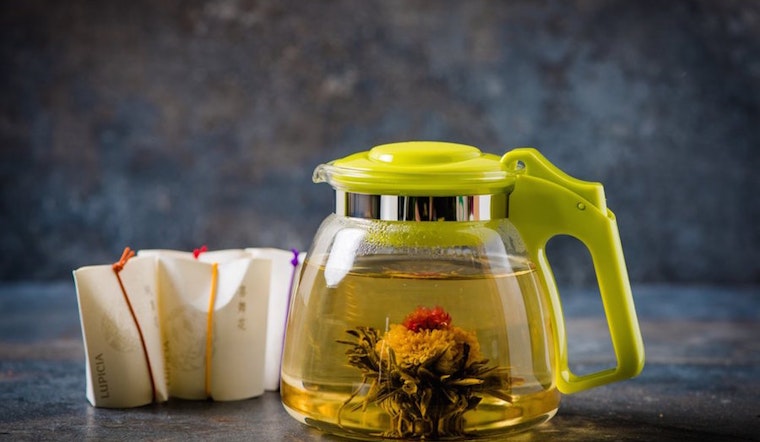 Published on August 07, 2018
Craving Vietnamese food?
Hoodline crunched the numbers to find the top Vietnamese spots around Huntington Beach, using both Yelp data and our own secret sauce to produce a ranked list of where to meet your needs.
1. Mitasie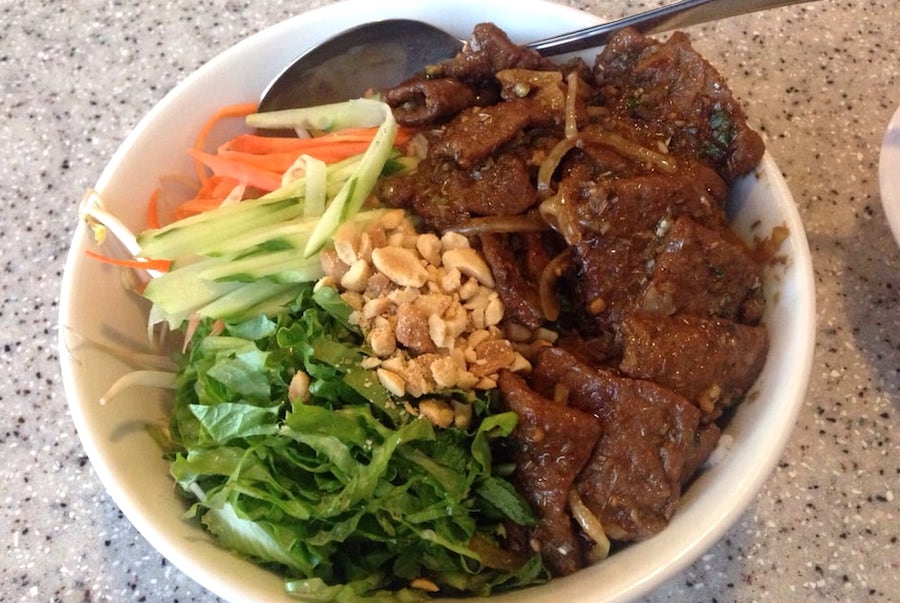 Topping the list is Mitasie, a Vietnamese restaurant serving up fresh and healthy vegan dishes in the form of appetizers, noodles, house entrees and more. Located at 7636 Edinger Ave., it is the highest rated Vietnamese restaurant in Huntington Beach, boasting 4.5 stars out of 794 reviews on Yelp.
Come try specialties like spicy curry soy chicken, yellow noodle soup and lemon grass soy beef vermicelli with bean sprouts, peanut, mint, cucumber and Vietnamese dressing. (You can check out the full menu here.)
Yelper Jenny S., who reviewed the spot July 10, wrote, "Vegan Vietnamese food?! Mitasie is filling a very unique niche and does it well. Loved everything we ordered. They know how to make vegan food tasty!"
2. Le Pho
Next up is Le Pho, situated at 6522 Bolsa Ave. With 4.5 stars out of 303 reviews on Yelp, the Vietnamese spot has proven to be a local favorite.
On the menu, expect to find a variety of "bites," ranging from small ones like pork belly rolls and popcorn chicken to larger offerings such as Vietnamese banh mi sandwiches and phở. 
"Excellent phở," said Yelper Jennifer M. "The broth was P-E-R-F-E-C-T. And as we all know, unless the broth is right, the whole thing is wrong. Super fast service in this tiny little spot. ... All around positive experience."
3. Monkey Tea
Monkey Tea, located at 19072 Beach Blvd., Suite F, is another top choice, with Yelpers giving the Vietnamese tea house 4.5 stars out of 278 reviews.
A variety of specialty drinks are on offer, ranging from green teas and "cloudy" smoothies to slushies and coffee. 
An assortment of street food is also available, with dishes like golden fish balls, sesame vegetable salad, deep-fried sticky rice, Vietnamese crab soup and Monkey sandwich dogs — a fusion of hot dogs and banh mi. (You can view the full menu here.)
"The food and teas are so good here!" shared Yelper Saba A. "Very nice little family business, great for a tea stop and some street snacks!"
4. Saigon District House of Noodles and Grill 
Saigon District House of Noodles and Grill , a Vietnamese and Asian fusion spot that offers fresh seafood and more, is another much-loved go-to, with 4.5 stars out of 273 Yelp reviews.
The restaurant — having expanded from Fort Worth, Texas — offers a wide selection of appetizers and bar food such as spring rolls, phở, fried pork buns, curry chicken satay and more. (You can view the menu here.)
Yelper Taylor A., who reviewed it June 6, wrote, "This place is bomb! Seriously the best phở I've ever had! The broth is so flavorful and the filet is so tender (clean meat)."
Interested? Head on over to 19171 Magnolia St., Suite 3, to see for yourself.
5. LSXO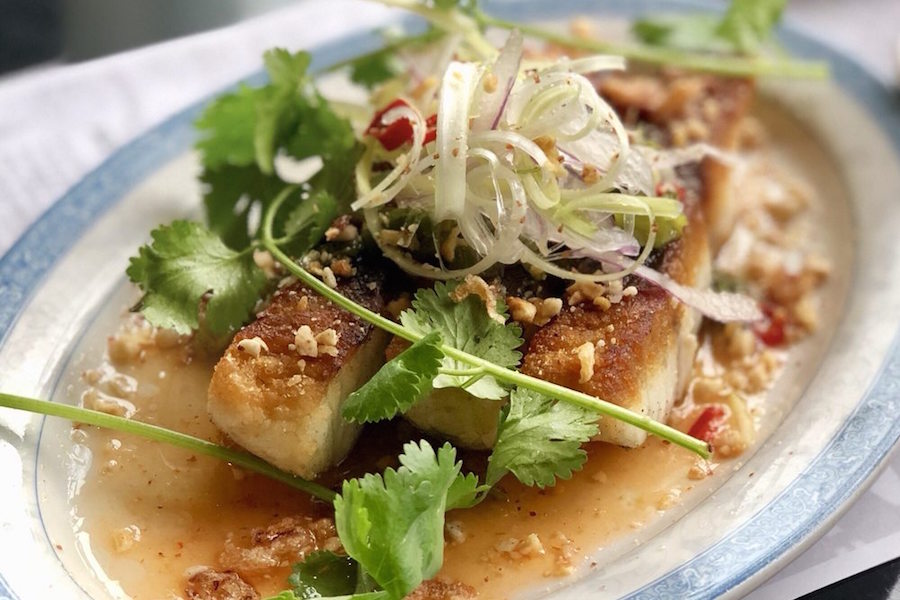 Then there's LSXO, which has earned 4.5 stars out of 278 reviews on Yelp. You can find the high-end Vietnamese fusion spot at 21016 Pacific Coast Highway, Suite D200.
Yelpers praise the restaurant's array of upscale quality Vietnamese offerings, speakeasy vibe, ocean view and superb service. 
Popular favorites include lettuce-wrapped pan-fried fish, lamb satay and hot wonton soup, with a nod to the restaurant's unique specialty cocktails. 
"I was impressed with fantastic Vietnamese food, nice beach view and very good server," said Yelper Vicky D. "The food is served family-size. Reasonable price for good view and location."