This week, local company Imperfect Produce will mark its third anniversary.
While the company was founded just three years ago by CEO Ben Simon and cofounder Ben Chesler, the idea spans back to Simon's college days at University of Maryland.
"[Simon] had noticed a lot of food was going to waste in his college cafeteria, and as he started reaching out to other college campuses, he saw how often it was happening," said Emily Carter, community and partnerships manager at Imperfect Produce.
Simon founded the Food Recovery Network, a nonprofit that aims to prevent waste on college campuses. With assistance from Simon's nonprofit, a number of colleges, including University of Houston, University of Michigan and Lawrence University, began implementing programs to monitor the quantity of food going to waste on their campuses.
At the time, Simon's research revealed that among the 180 schools that were a part of the Food Recovery Network, one-fifth of all pieces of produce were thrown out due to imperfections, like bruises, lumps, growths and other abnormalities.
Food waste is also an issue on farms. According to Imperfect Produce, 20 percent of all produce grown on U.S. farms is either left in the field or sent to landfills due to their imperfections.
To change this, the company purchases produce with cosmetic flaws from more than 150 farmers and producers, and delivers it to consumers for a 30-50 percent discount compared to grocery stores.
In addition to diverting edible food from landfills, the company helps farms monetize what they once considered waste.
"People are conditioned to see uniform, perfect-looking produce in the grocery store," Carter said. "But once they realize how much food is needlessly wasted every year because of minor cosmetic quirks, they open their minds pretty quickly."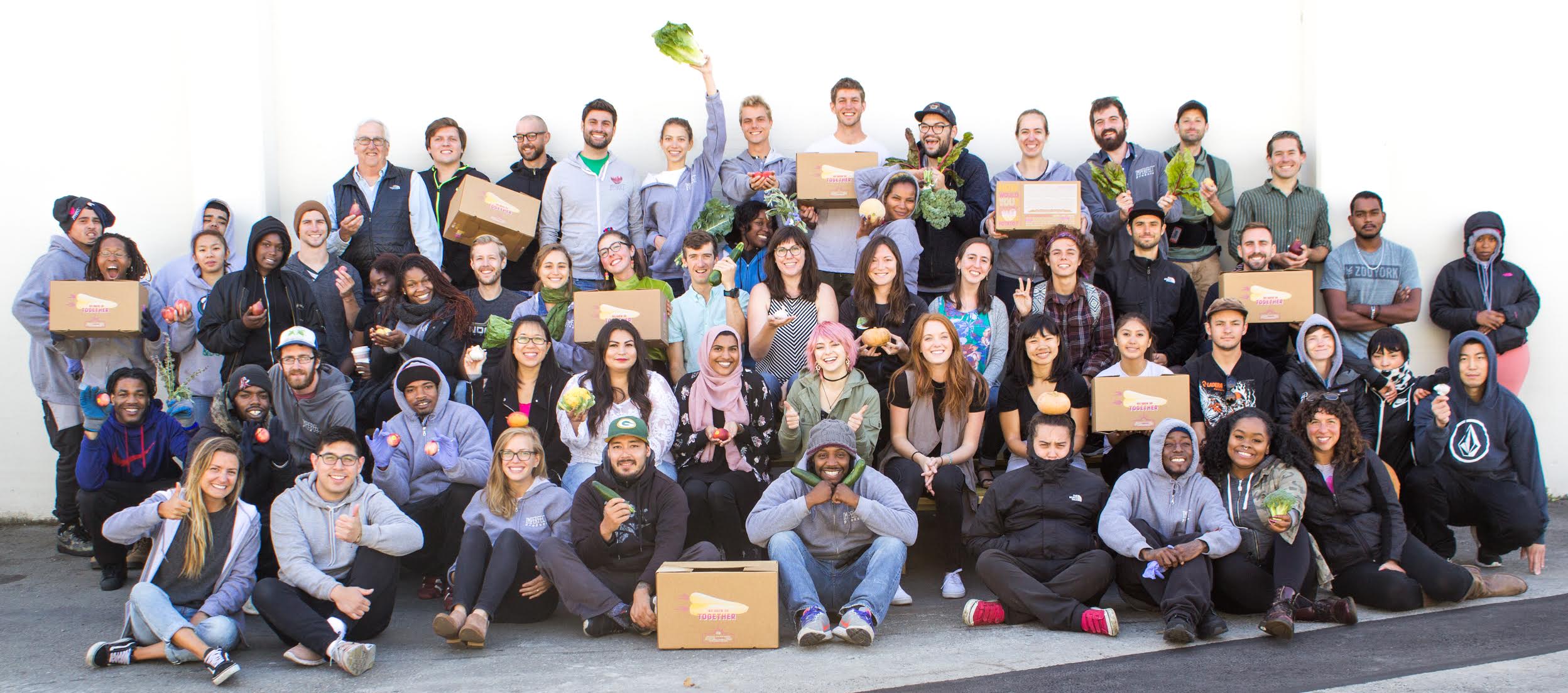 Imperfect Produce customers can purchase boxes of standard or organic fruits and vegetables, as well as all-fruit or all-vegetable boxes. They can also customize their boxes, which are delivered to their doors, to ensure they receive only the produce they want.
Beyond the Bay Area, the company now serves households in cities throughout the West Coast and Midwest, including Los Angeles, Portland, Seattle, Chicago and Milwaukee. This month, it expanded to San Antonio.
Building a mission-driven company hasn't been easy, Carter said. "You have to be flexible and build good relationships with your growers, which takes time and patience."
One of the main challenges the company has faced, according to Carter? Uncertainty. "It's a 3-D chess match between the volatility of the produce market and other factors like trucking availability and consumer demand."
However, the company's mission is resonating with consumers.
"As consumers become more educated about food waste, we've seen so much excitement about our mission," Carter said. "We hope to one day be available to everyone."