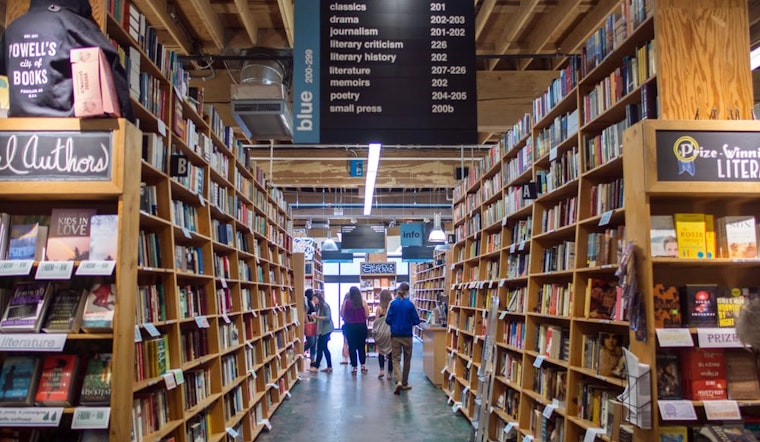 Published on October 30, 2018
While the prevalence of online book sellers and e-book readers have increased, there's something special about heading down to your local bookstore to ask the experts questions, thumb through the pages of one of your favorites and rub elbows with fellow bibliophiles. Even in a digital age, independent bookstores remain intensely popular with Americans. 
To break it down to the best in the nation, Hoodline crunched the numbers to find the top 50 book sellers around the country, using Yelp data and our own special sauce* to produce a data-driven breakdown of the top places for book lovers across the U.S.
Topping the list is Oregon's Powell's City of Books, located at 1005 W. Burnside St. in Portland. With an impressive five stars out of a whopping 3,831 reviews on Yelp, Powell's is the largest new and used bookstore in the world, with roughly one million books on offer.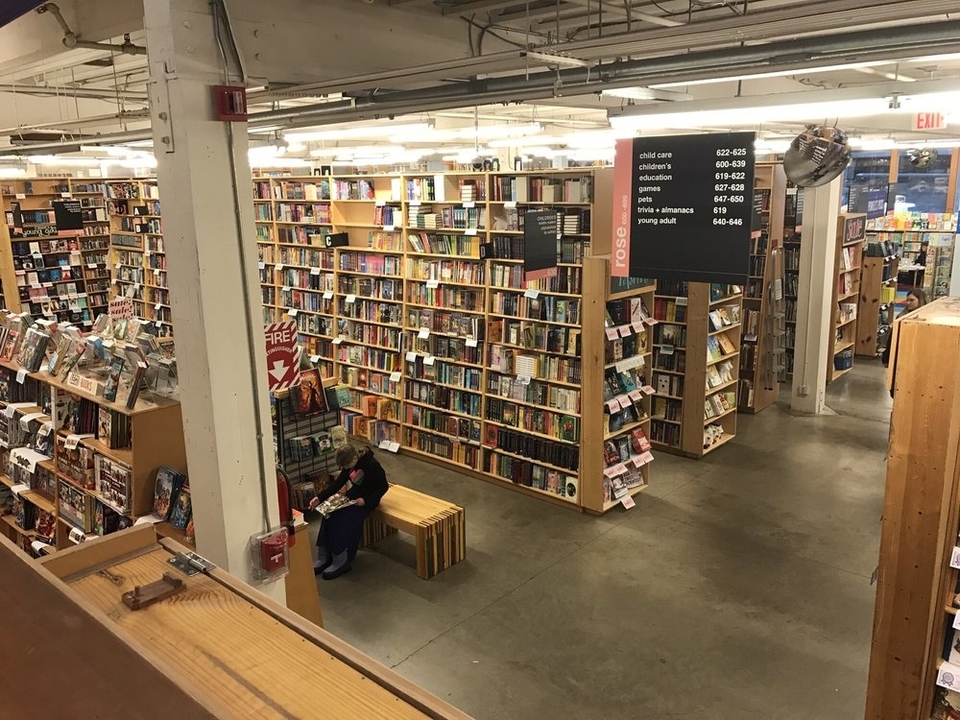 Occupying an entire city block, the bookstore features more than 3,500 different sections and nine color-coded rooms stacked with books, including best-sellers and one-of-a-kind finds in its rare book room. 
Feeling overwhelmed? The bookstore offers free 45-minute public tours of the store on Sundays at 10 a.m. and 4 p.m.
Powell's City of Books also has two other Portland outposts, a shop at Portland International Airport and another in Beaverton, Oregon.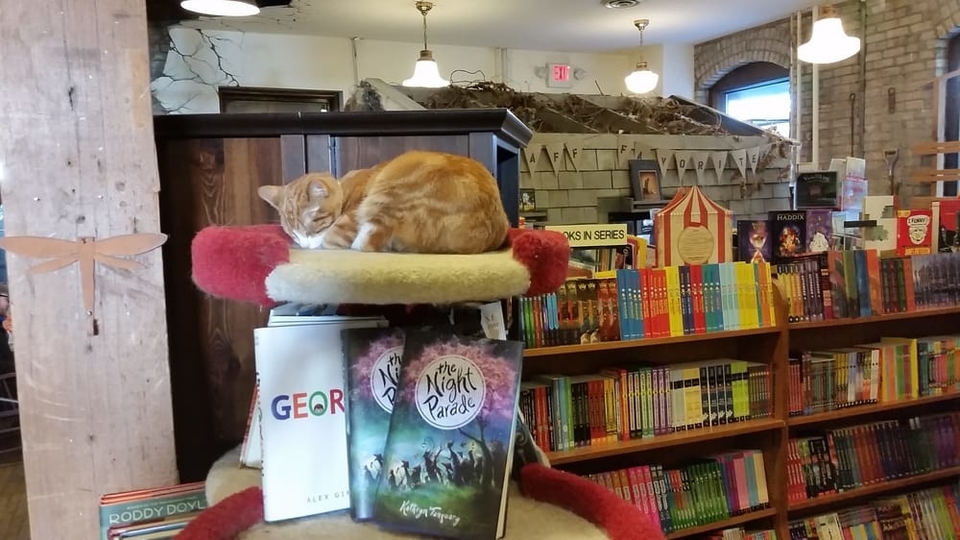 In second place is Minneapolis' Wild Rumpus with 4.5 stars out of 100 reviews. Located at 2720 W. 43rd St. in the Linden Hills neighborhood, this bookstore specializes in all things kids. The store's humble beginnings are inspired by Anne Mazer's "The Salamander Room," a story about a young boy named Brian whose imagination causes his physical realm to evolve and expand, much like the bookstore. 
In addition to an extensive selection of children's books for all ages, there are cats, birds, a ferret and spiders roaming about the shop. Oh my!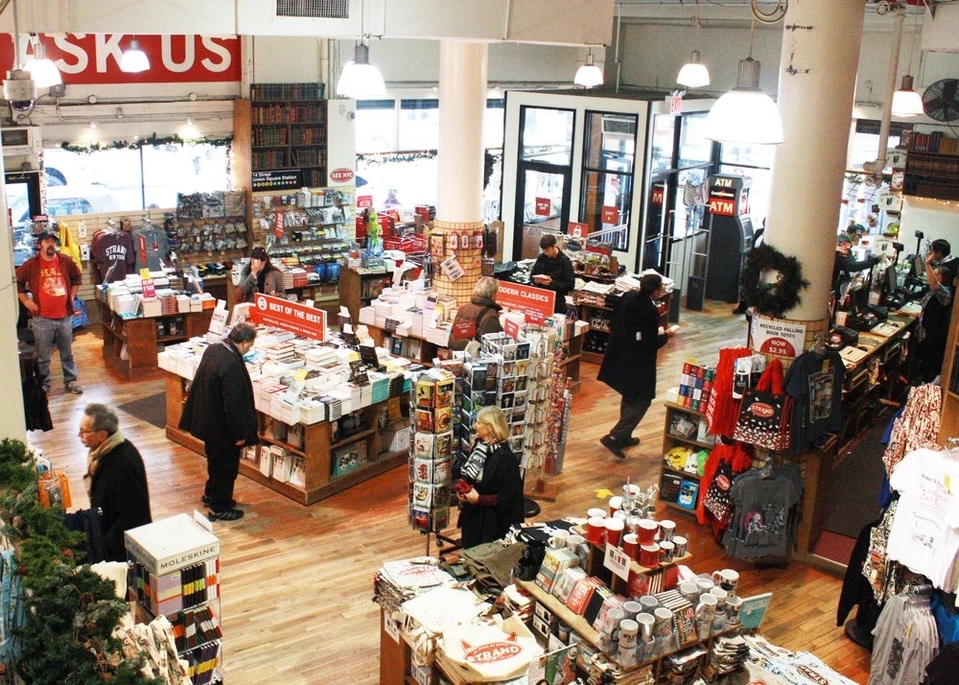 The third-place spot goes to Strand Bookstore in New York City, with a solid 4.5 stars out of 1,404 reviews. Located at 828 Broadway in Union Square, this bookstore staple boasts 18 miles of new, used and rare books in its collection. The store also features nearly daily events with readings, book signings and more.
When it comes to the popularity of book outlets across the country, Yelp data show that businesses in the "bookstore" category are largely clustered around urban metros on the East and West coasts, the Midwest and the South, with Colorado and Arizona also seeing notable numbers of book-forward retail establishments.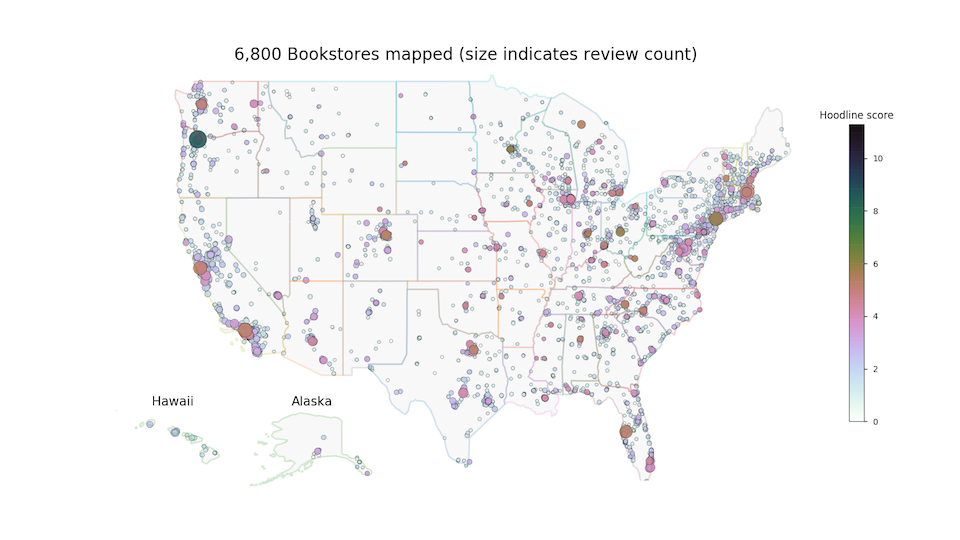 As for relative popularity across the nation, measured by average ratings for a given category, Yelp data indicate that bookstores may not be as popular in Alabama, Arkansas, South Dakota and New Jersey, comparatively speaking.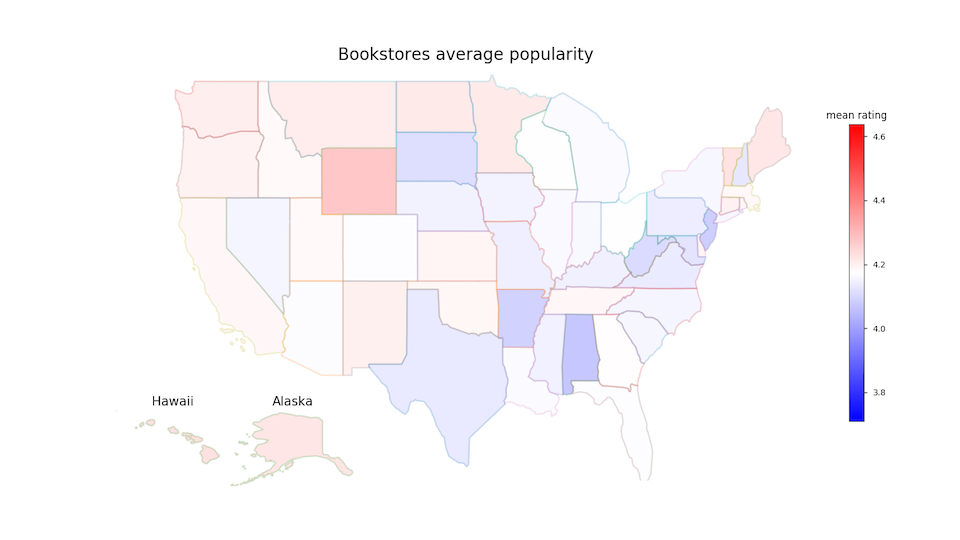 When it comes to how prevalent book purveyors are, state by state, Maine shows the strongest ratio of bookstores compared to all other categories, with Vermont, Oregon, New Hampshire and Washington, D.C., the runners-up. So, Maine should be your top stop if you want a diversity of book seller options to choose from.
Want to know where to score the best selection of books the country has to offer? Here's the rundown of the 50 American bookstores to knock off your bucket list:
---
* To determine "best" businesses, Hoodline took into account the business's Yelp rating and the significance of that rating proportional to the number of reviews, as well as regional variations, to ensure that states with a stronger pattern of reviews don't have an unfair advantage over states that tend to review businesses less frequently.