By
Hoodline
- Published on October 30, 2018.
Interested in sampling the freshest new spots downtown? From an arcade bar to a coffee shop, read on to see the newest businesses to debut in this part of Boston.
Versus
42 Province St.
Versus combines vintage arcade games with 80s pop culture and classic pub fare at Downtown Crossing. 
Big Night Entertainment Group is behind this adult playground, featuring vintage and modern video games, carnival games like Skee-Ball and pinball. Try your hand at a game of Frogger and order one of the Pac-Man Pizzas, including one with sunny side up eggs, garlic cream, mozzarella and olive oil. 
For dessert, opt for the Loaded Twinkie, which is soaked in rum and filled with vanilla custard. The arcade bar and restaurant also offers a variety of local beers and several cocktails. 
Versus currently holds four stars out of 10 reviews on Yelp, indicating good reviews.
Yelper Tanisha S. wrote, "My friends and I went on opening night and had a blast. They had a lot of different, fun games. 
"Chill spot to hang out and play some old-school games and drink some brews. I will definitely be back," added Colin W. 
Versus is open from 11 a.m.–11 p.m. on Monday-Thursday, 11 a.m.–1 a.m. on Friday, 4 p.m.–1 a.m. on Saturday, and noon–8 p.m. on Sunday.
Better Sorts Social Club
90 Tremont St.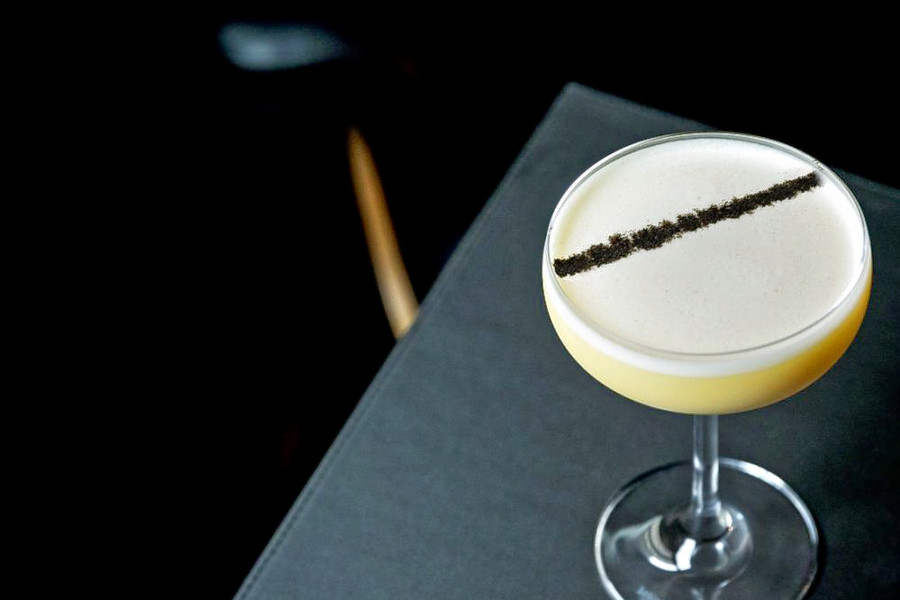 Better Sorts Social Club is a lounge and cocktail bar that specializes in modern and classic drinks, often incorporating fruit into them.
Try the Sherry Cobbler cocktail with Lustau and Hidalgo sherry wines, lemon, thyme and cranberry. 
The food menu is smaller, featuring a handful of snacks like olives and nuts along with the Short Rib Wellington and a burger with duck fat roasted onions, thick-cut bacon, Grafton cheddar, spicy pickles and Dijon aioli on brioche. 
The new establishment is off to a strong start with four stars out of five reviews on Yelp.
Yelper Nehali S. wrote, "The fondue is to die for. I could eat it all day. The drinks are also fantastic." 
"We had the chicken lollipops, which were the most amazing version of chicken wings we ever had," added Tom K. 
Better Sorts Social Club is open for cocktail service from 5 p.m.–midnight Tuesday and Wednesday and 5 p.m.–2 a.m. Thursday–Saturday. Dinner is available from 5–11 p.m. Tuesday–Saturday. (It is closed Sunday and Monday.)
Mighty Love Food
155 Milk St.
Mighty Love Food is a casual counter-order restaurant that offers mostly vegetarian fare.
This eatery features a variety of bowls like the Blue Groove with buffalo roasted cauliflower, celery, greens, blue cheese and tomato. Not vegetarian? Add additional protein in the form of Cajun shrimp or rosemary chicken. 
For breakfast, choose between different oatmeal combinations, dairy-free muffins and toast platters. 
Mighty Love Food also has several types of house-made teas, coffee, lattes and lemongrass ginger-ade.
Yelpers are excited about Mighty Love Food, which currently holds 4.5 stars out of 10 reviews on the site.
M N., who reviewed the eatery on Sept. 9, wrote, "This is a friendly, clean and welcoming environment with delicious, healthy food.The Blue Groove salad was fantastic.The muffins looked amazing. I plan to try those next time."
Yelper Rose H. added, "I got the vegetable quiche and it was delicious. It was very soft, cheesy and full of veggies. The flavor was absolutely delicious."
Mighty Love Food is open from 7 a.m.–3 p.m. on weekdays. (It's closed on weekends.)
Intelligentsia Coffee
225 Franklin St.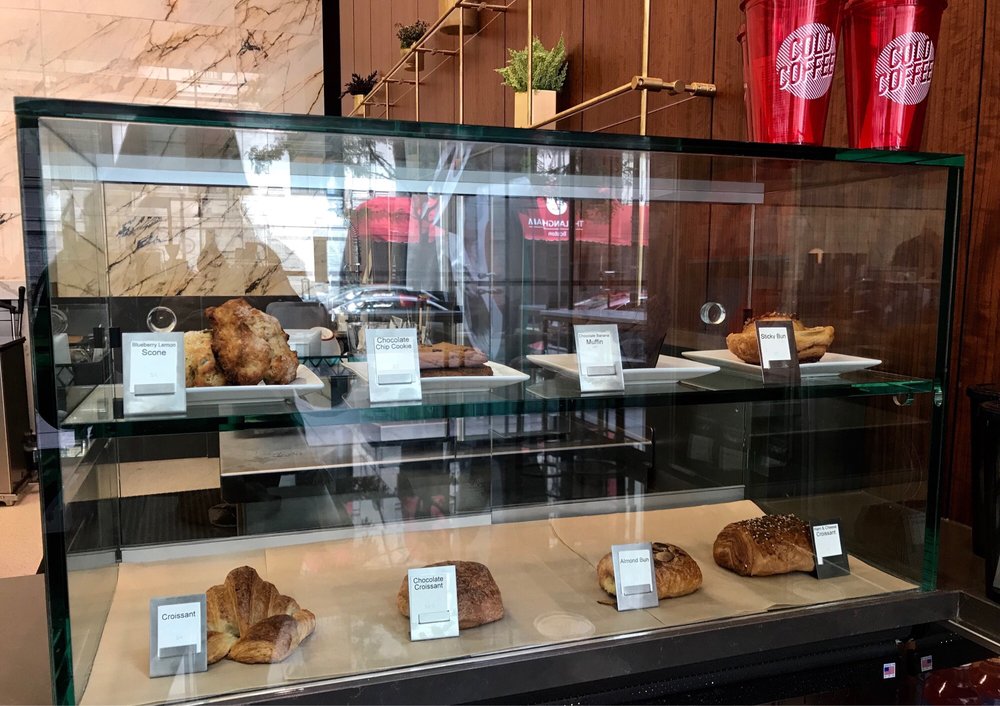 Another newcomer, Intelligentsia Coffee is offering freshly roasted coffee at Post Office Square on the first floor of the State Street Bank building. 
According to its website, Chicago-based Intelligentsia was the first to adopt direct trade practices in the industry, sourcing its coffee from award-winning farmers all over the world. Intelligentsia also offers many events including roasting and brewing lessons. 
Try the nitro cold coffee, Black Cat classic espresso or the House Blend, which features beans from Guatemala, Honduras and El Salvador and has hints of citrus, apple and milk chocolate. 
With a 3.5-star rating out of six reviews on Yelp, Intelligentsia Coffee is still finding its way, but it's early days.
Yelper Charlie D. wrote, "Their coffee is great. It's flavorful, smooth and not too bitter or acidic. Their pastries are also quite good." 
"I had a pour-over of their Tikur Ethiopia which was clean, bright and delicious," added Yelper Jonathan B.  
Intelligentsia Coffee is open from 6:30 a.m.–6 p.m. on weekdays and 7:30 a.m.–4 p.m. on Saturday. (It's closed on Sunday.)