By
Hoodline
- Published on October 05, 2018.
Interested in the newest restaurant and retail additions to West Hollywood? From vegan eats to vintage consignment, read on to see the newest spots to open near you.
Burgerim
Burgerim recently opened a new eatery at 8487 Sunset Blvd. in West Hollywood. The burger joint is part of a rapidly expanding fast-food chain that has hundreds of locations throughout the United States and across the world. 
Burgers are served in boxes of two or three and can be customized with an assortment of toppings, along with protein options like lamb, dry-aged beef, salmon and more. (You can view the full menu here.)  
The RealReal
New to 8500 Melrose Ave. in West Hollywood is The RealReal, a vintage consignment spot — with locations from coast to coast — that offers accessories, home furnishings and clothing items for men, women and children. 
Luxury offerings from brands like Burberry and Prada are on hand, as well as designer watches and jewelry. (You can view the online shop here.)
"For rare pieces that are priced affordably, this is for sure the place to go," shared Yelper Vanessa H. "Everything was displayed so beautifully, and they have everything I need to dress from head to toe!" 
Pura Vita
New to 8274 Santa Monica Blvd. in West Hollywood is Pura Vita, a vegan Italian spot featuring specialties like seasonal Calabrian vegetable stew; roasted garbanzo with almond ricotta; and Black Magic lasagna with spinach, pesto, black truffle cream and more. 
With five stars out of 49 reviews on Yelp, it's been a hit thus far. 
Yelper Maya M., who reviewed the new spot on Sept. 27, wrote, "Overall really great quality vegan food at a really decent price! The ambiance is cute, super cozy and dim lighting with modern decor."
Nike by Melrose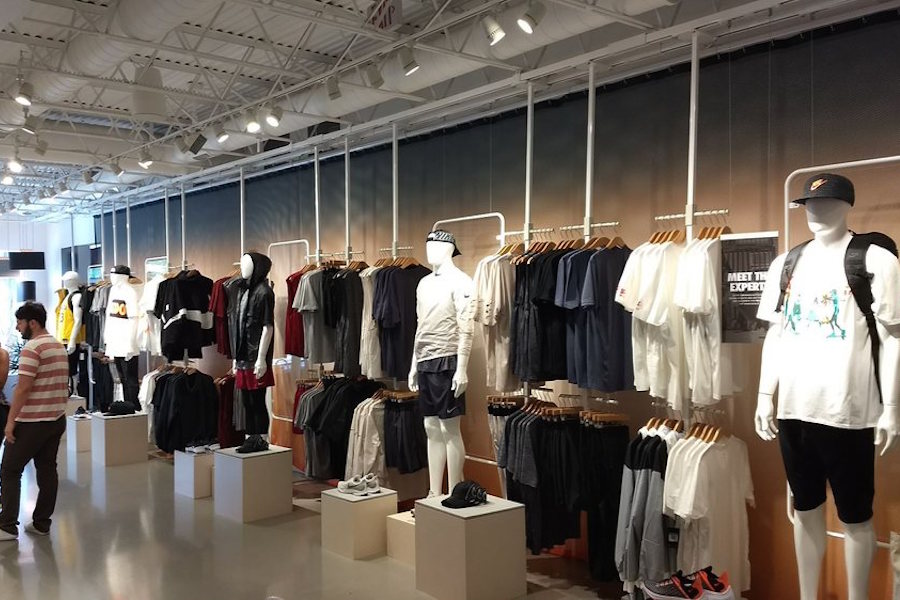 Now open at 8552 Melrose Ave., Nike by Melrose is a spot to score sportswear and other gear. 
The popular global chain specializes in sportswear and sneakers, as well as back-to-school basics and everyday attire. (Check out the online shop here.)
"They had awesome colors and patterns for women's running shorts and tops," shared Yelper Amelia F. "Great shoe selection for both men and women! Best part is that the fitting room mirrors had their own lighting — the color can be changed depending on what you're trying on or your mood."