For cake lovers, cupcakes might just be the perfect dessert. And the personal-sized — and often customizable — delectables are extremely popular. From simple yellow cake topped with frosting and sprinkles to maple-infused cakes adorned with crispy bacon, unique bake shops have been popping up all across the country. 
To sift it down to the best in the nation, Hoodline crunched the numbers to find the top 50 cupcake shops around the country, using Yelp data and our own special sauce* to produce a data-driven breakdown of where the cupcake reigns supreme across the U.S.
Topping the list is Pennsylvania's The Sweet Life Bakeshop, located at 740 South St. in Philadelphia's Washington Square West neighborhood. With a solid five stars out of 244 reviews on Yelp, this spot is making waves with its assortment of flavors, like the funfetti cupcake with chocolate buttercream, red velvet with Nutella buttercream frosting, strawberry, cookies and cream and more. The bake shop also does customized orders for special occasions.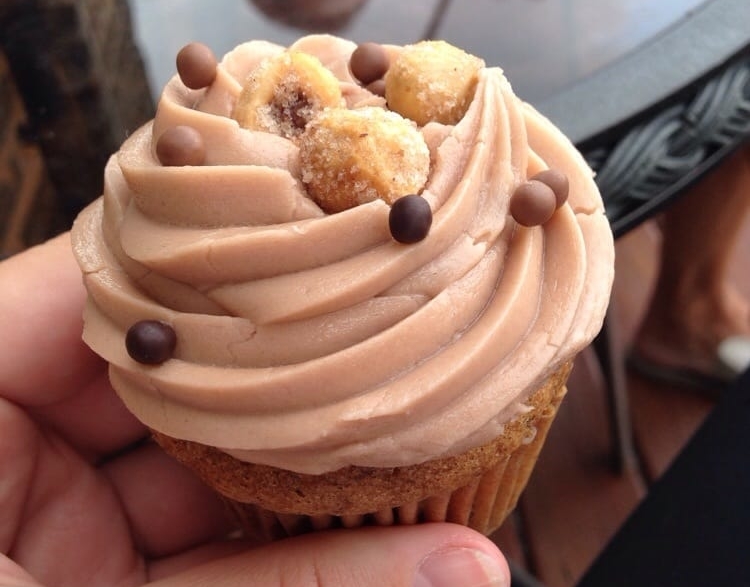 In second place is Chicago's Sweet Mandy B's, with 4.5 stars out of an impressive 1,506 reviews. Located at 1208 W. Webster Ave. in Lincoln Park, this local staple boasts an extensive menu of daily and special order cupcakes.
Look for options like the Cookie Monster with yellow cake baked over a chocolate chip cookie, a snickerdoodle cinnamon-infused white cake with cream cheese icing, and a chocolate or vanilla vegan cake topped with vegan icing. Special order cupcakes like the Elvis with banana chocolate chip cake, your choice of buttercream and mini chocolate chips require a minimum of six cakes per order.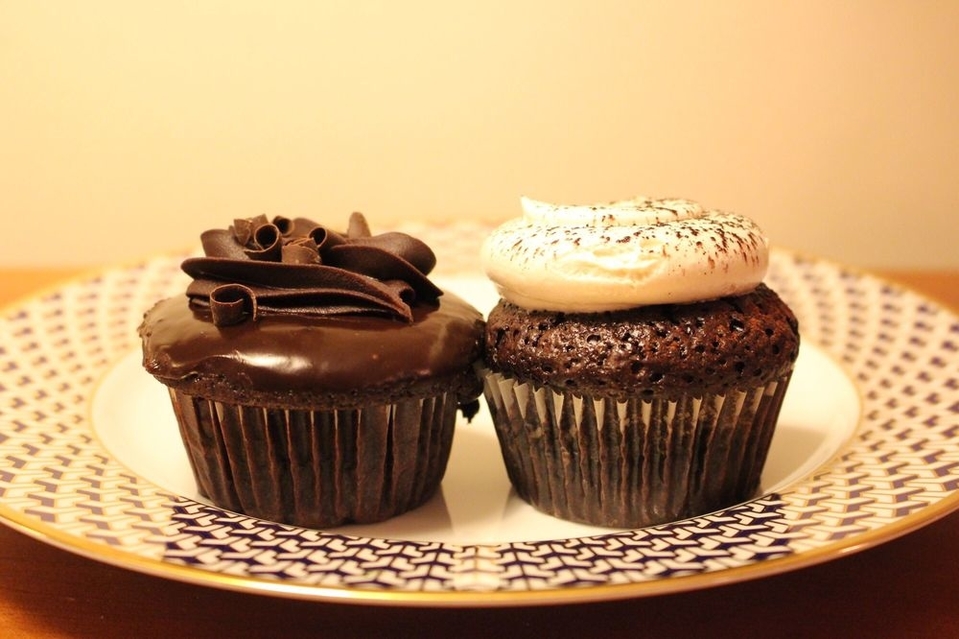 The third-place spot goes to Molly's Cupcakes in New York City, which boasts 4.5 stars out of 1,539 reviews. Located at 228 Bleecker St. in the West Village, the bakery is known for its center-filled cupcakes with flavors like cake batter, creme brûlée, peach cobbler and more. The shop has two other locations in Chicago and Iowa City, which also made our top 50 list. 
Want to know where to score the most succulent cupcake the country has to offer? Here's the rundown of the 50 American cupcake shops to knock off your bucket list:
---
* To determine "best" businesses, Hoodline took into account the business's Yelp rating and the significance of that rating proportional to the number of reviews, as well as regional variations, to ensure that states with a stronger pattern of reviews don't have an unfair advantage over states that tend to review businesses less frequently.