Tomorrow is the 102nd anniversary of the nation's first-ever sex workers' rights march — which took place in the Tenderloin. 
The march on January 25, 1917 was organized to protest an anticipated eviction of all brothels in San Francisco, according to Tenderloin Museum founder Randy Shaw. More than 200 sex workers marched, led by two madams, Reggie Gamble and Maude Spencer.
The procession convened upon the church of the Reverend Paul Smith, who led a Methodist congregation at O'Farrell and Leavenworth streets at the time. An anti-vice campaigner, he wanted to clean up the surrounding neighborhood.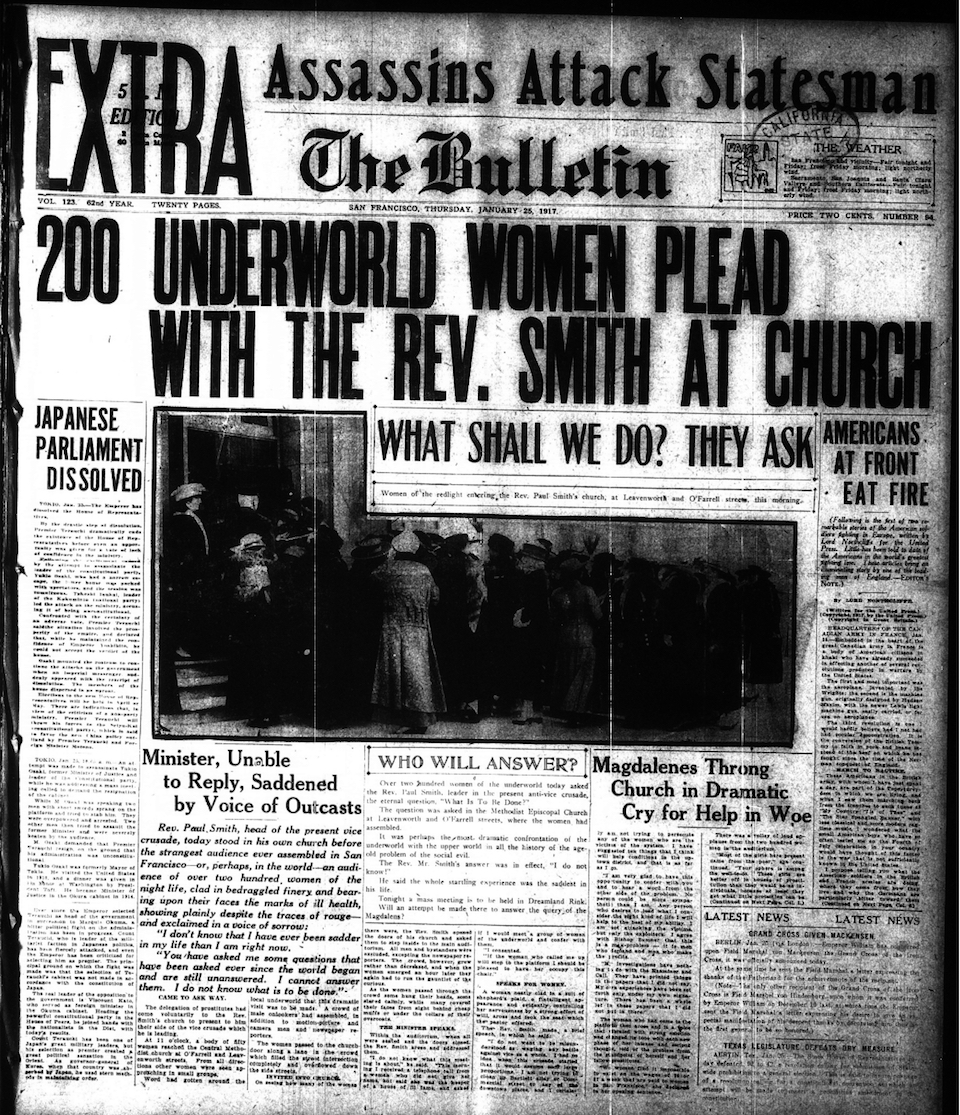 While San Francisco had passed a "Red Light Abatement Act" in 1913, the planned evictions of brothels across the city on February 14, 1917, were key to fully enacting it, according to the California Historical Society.  
At the pulpit of Smith's church, Gamble demanded economic justice for sex workers, who had few options at the time as working-class women. She highlighted the wage gap for women day laborers, who received much lower take-home pay than men for doing similar work. Sex work was a way for these women to support their families.
An important milestone in feminist and labor rights history, the sex workers' march will be honored tonight at the Tenderloin Museum, with an event featuring authors Ivy Anderson and Devon Angus, co-editors of Alice: Memoirs of a Barbary Coast Prostitute.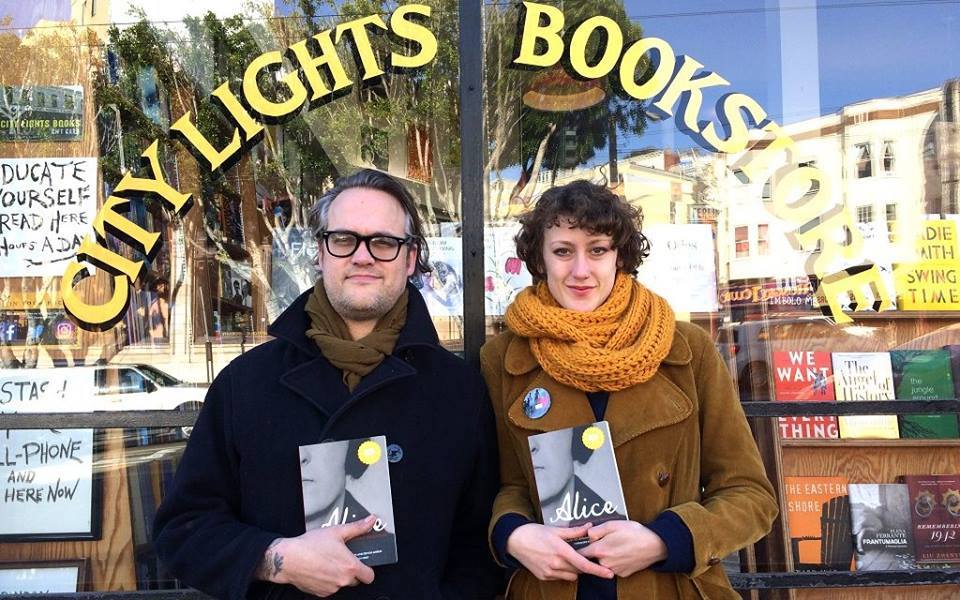 Alice compiles the writings of Alice Smith, an anonymous sex worker in San Francisco who shared stories of her life in the pages of the San Francisco Bulletin, an evening newspaper, beginning in 1913.
In the book, Angus and Anderson use Alice's story to examine how labor conditions have (and haven't) changed for sex workers, and how Alice's story may have influenced Gamble, Smith, and the women that joined their 1917 march. 
Anderson and Angus will provide a discussion of the history of sex work in San Francisco from 1849-1917. Representatives from St. James Infirmary, an occupational health and safety clinic for sex workers and their families, will provide a look at the current state of sex workers' rights and the continuing fight to improve their working conditions.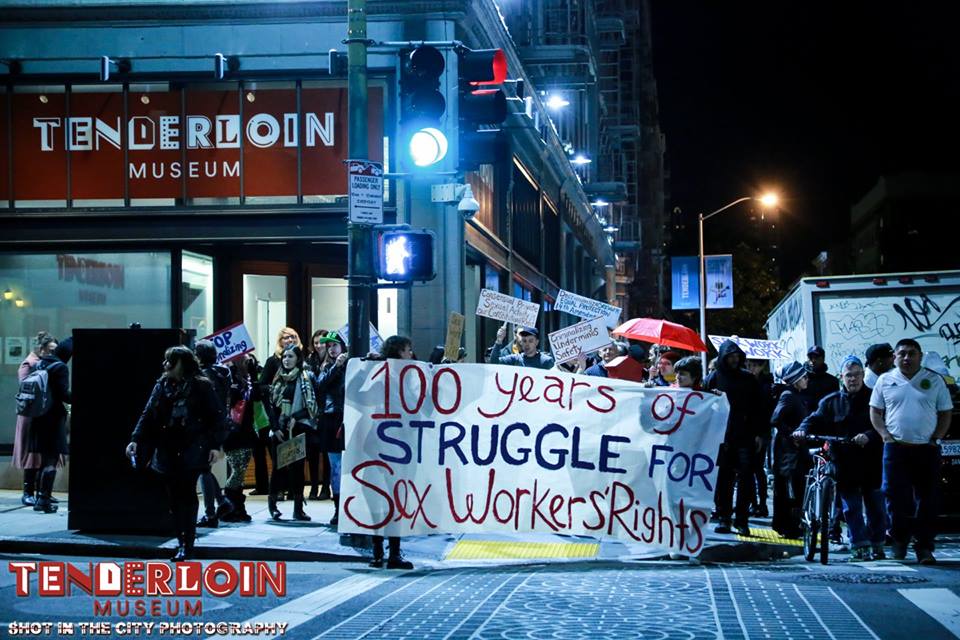 Tonight's event starts at 7:00 p.m. and admission is by donation, with all the money going directly to supporting the work of St. James Infirmary, which provides free healthcare and social services to current and former sex workers.