David Armour Architecture is set to move into the former Lo-Cost Meat & Fish Market at 498 Haight St. (and Fillmore). The space has been without a permanent tenant since the market closed in 2016. An art show briefly popped up at the beginning of last year.
"We are in the process of renovating of the exterior," David Armour told us when we reached him on the phone. He also said his team is working to re-create the original look of the facade from the 1920s.
"We did some research," he said, noting that the San Francisco Public Library staff supported them. "They were so helpful and passionate," he said.
According to their website, the architecture firm is interested in conserving the look of a neighborhood by focusing on the "traditions of classical and vernacular architecture" and combining that with "spaces and features that reflect the lifestyles of the 21st century".
Armour leased the building in June, and the city granted a permit for change of use, from retail to professional design office, in July.
Armour said he is currently targeting an early December move-in date, but said that depends on what is uncovered during the renovation. He said he is upgrading the building for accessibility, and that the sidewalk in front of the space will be redone.
The interior work includes construction of two new bathrooms, two conference rooms, and two private offices. The facade alterations will restore the six original window openings.
"Restoring a neglected space gives me a lot of pride," Armour said.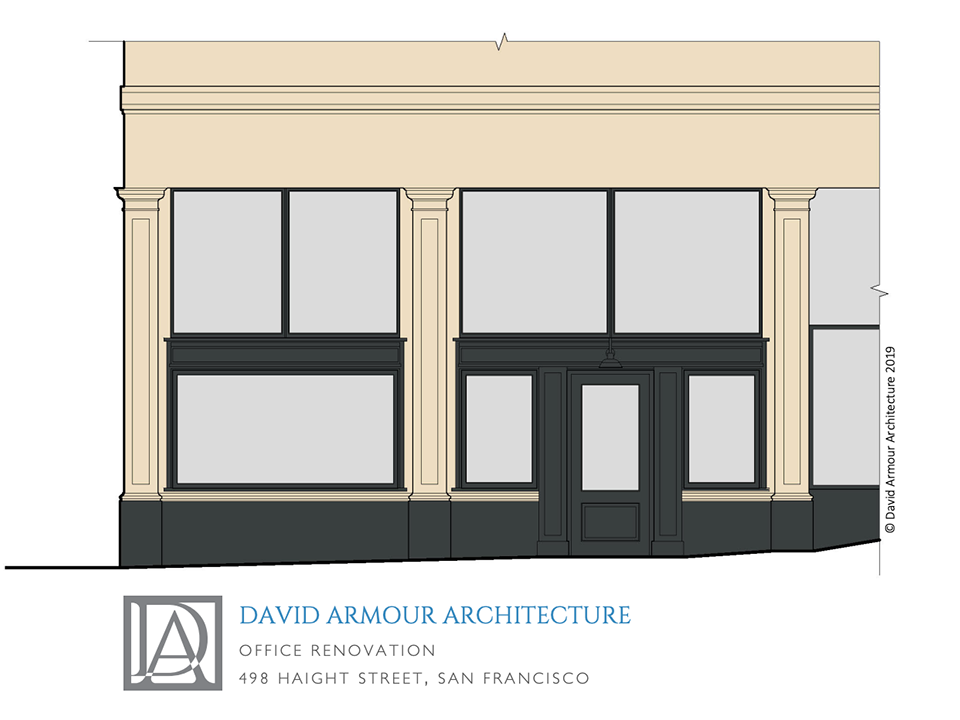 Armour, an Upper Haight resident, noted that he is relocating his office from the Marina because he wanted to get as transit-friendly as possible. In the Lower Haight, employees will have many different public transit options, he explained. "A side benefit is that I can walk to work myself," Armour said.
He also noted that he is looking forward to patronizing other businesses in the neighborhood. "We hope to spend a very long time in this space," he said.