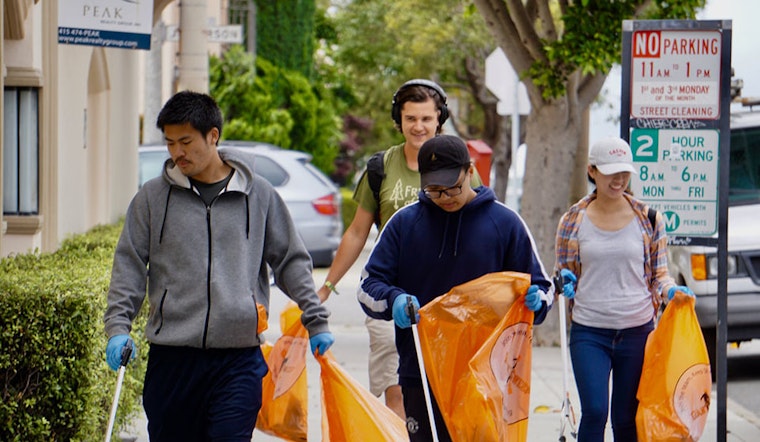 Published on September 03, 2019
When Jeff Winkle began looking for local organizations that would allow him to pick up trash on a volunteer basis, he couldn't find any options that fit the bill. So, he decided to form his own all-volunteer initiative, and about two years ago The Clean Mission was born.
"I grew up around Chicago which comparably is a very clean city, so I was shocked when I moved here and saw trash on the streets everywhere I went," he told us. The program started in the Mission, where Winkle lives, but has since expanded to other neighborhoods like SoMa, the Marina, the Castro and NoPa.
According to Winkle's count, volunteers recruited mostly through word of mouth and social media have collected 7,717 gallons of trash over the last two years.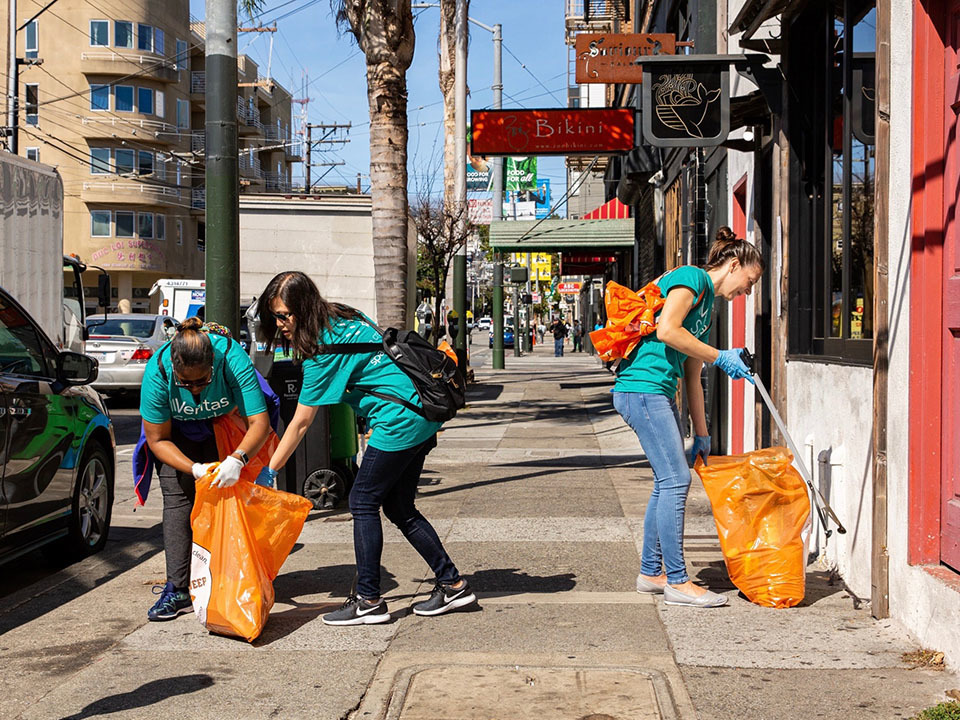 Winkle has also landed a partnership with Public Works, which helps him to transport trash to a Recology plant at the end of each volunteer event. "Generally, I will consolidate the filled bags from volunteers, notify Public Works of the location for them to pick up, and then all of the trash is sorted between garbage, recycling, and compost at Recology so that it is disposed of responsibly," he explained.
Winkle tells us that picking up trash from sidewalks comes with its challenges. "I will often use the 311 app to report larger items that we can't pick up, but I always tell volunteers to avoid needles or hazardous material, as there is a certain protocol to collect them," he said. He also suggests that volunteers skip certain items that are too heavy or that they don't feel comfortable with. "We've seen smashed TVs, computers, entire outfits, mattresses and used condoms," he noted.
Winkle notes that trash may arise from sidewalk encampments and individuals sorting through recycling bins for plastic or glass bottles that can be redeemed for cash. But he believes that there is so much trash on the streets that many people have become accustomed to it, and may have the mindset that one more paper cup, straw or wrapper on the ground won't do any harm.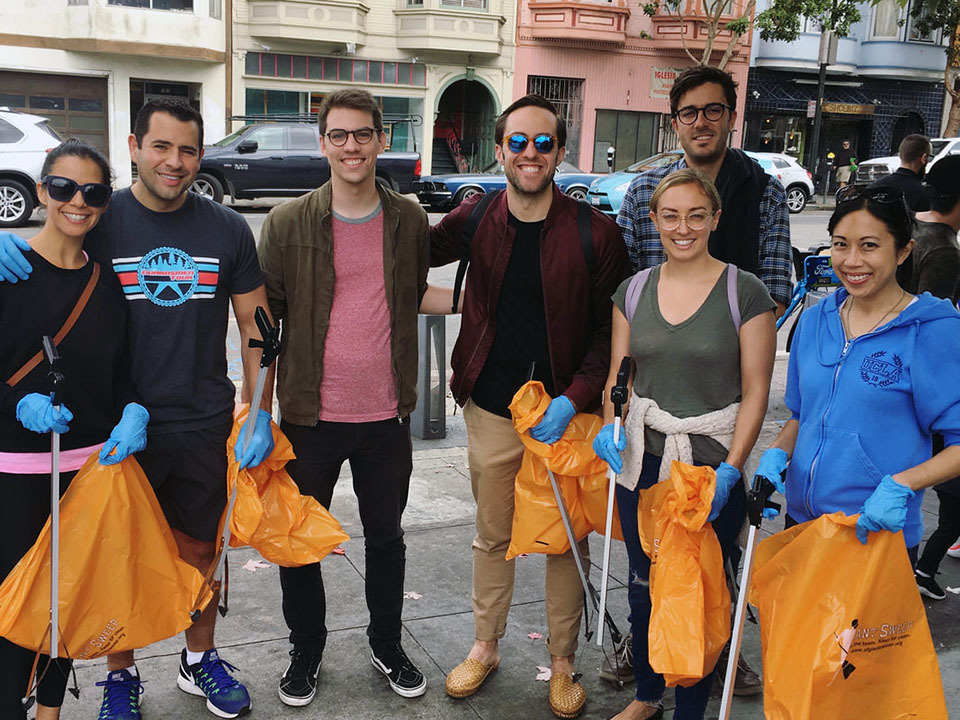 "I think our cleanups are doing good to make the streets temporarily clean," Winkle notes, adding that the cleanups also show the public that when you drop trash on the ground, someone has to pick it up. But, he says, "I also think more city funds need to be allocated to cleaning up the sidewalks and streets."
Winkle says he supports adding more trash cans, and especially more more Bigbelly trash cans, which have a larger capacity, do not allow public access, and notify the city when they are full and need to be collected. 
Want to get involved? The next cleanup event will take place on September 22 in the Castro. Gloves, garbage pickers and trash bags will be supplied, and trash disposal will be taken care of. Plus, the event will culminate in a social gathering with your fellow volunteers.