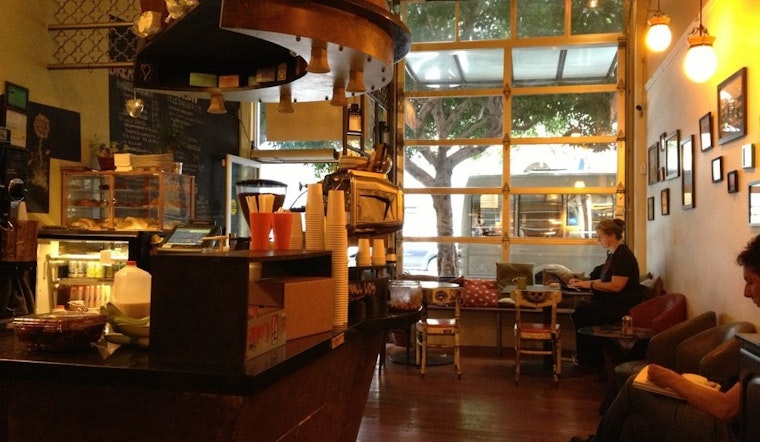 Published on October 02, 2019
Here's the latest in SF food and drink news. In this edition, a popular South Indian restaurant to close in the Mission, a cafe closes in Hayes Valley after 12 years of business, and a healthy Mission eatery debuts its new beer and wine menu.
Closing
Mission
DOSA (995 Valencia St.)
After 15 years of business, popular South Indian restaurant DOSA closed its doors on Valencia street. Its last day of service was September 30.
Co-owner Anjan Mitra told Eater SF that the decision to close on Valencia St., its original location, was based on various factors, from high rent (which has tripled since 2005), rising minimum wages, mounting SF employer mandates, and third-party delivery apps such as UberEats, which are undercutting brick-and mortar restaurants.
"I love the Mission, I love San Francisco, and I love that location," co-owner Anjan Mitra told Eater SF, "so it's really painful to make that decision."
After closing the Valencia St. restaurant, its owners say they will focus on its other operations around the Bay Area, such as its restaurant on Fillmore St. (which has been open for 10 years), its fast-casual outpost, dosa by DOSA in Oakland, and its retail items sold in local grocery stores.
Hayes Valley
Cafe La Vie (514 Octavia St.)
Several tipsters alerted us to the closure of Cafe La Vie in Hayes Valley. After 12 years of business, the Hayes Valley cafe has closed its doors.
The owners posted a note to its door to announce the closure, along with a party they hosted this past Sunday to say goodbye to their friends and patrons. The note did not indicate a reason for the closure, and our calls to the restaurant were not returned.
We spoke to owner, Samantha Wong a few years ago, and she said that her family originally opened the cafe with a vision of it being a neighborhood spot. "I feel like I know everyone that walks in," Wong told Hoodline. "I have a ton of favorite regulars." She said that baristas played a big role in the local vibe. "I think it's the personalities of all the baristas that make people come back," she said.
If we hear back from its owners, or get any info about plans for the now-shuttered space, we will provide updates.
Updates
Mission
Kitava (2011 Mission St.)
This past weekend, Kitava held a party to launch its new alcoholic beverage menu. The healthy, gluten-free eatery (housed in a former McDonald's space)  now serves natural wine, gluten-free beer, zero sugar cider, and hard kombucha.
Customers can now order a few selections of wine from Farmstrong Field in California, as well as ciders and kombucha from a few different California vendors, such as the Brut cider from Golden Sate in Healdsburg, the Sunlit Sour cider from Cider house in Los Angeles, and the ginger-lime hard kombucha from Boochcraft in Petaluma, while both of its beer selections, IPA No.5 and Pale Ale, are from Portland, OR.
You can access the new drink menu here. 
If you've seen something new (or closing) in the neighborhood, text your tips and photos to (415) 200-3233, or email [email protected]. If we use your info in a story, we'll give you credit.