As the days grow darker and colder in Scandinavia, a regional specialty makes its appearance: glögg, a mulled black currant syrup.
Whether used to create mulled wine or mixed with juice for a non-alcoholic drink, it's a staple of holiday parties, often paired with gingerbread, raisins or almonds. 
Now, two Finnish natives are bringing it to San Francisco. 
Earlier this month, Corona Heights-based Kira Akerstrom and Elina Fahlgren introduced their own glögg brand, Aurora Glögg. It's a slightly Americanized take on the drink: while black currant puree is still a primary ingredient, it's rounded out with organic blueberry juice and concord grape juice, as well as sugar and a blend of spices (including bitter orange peel). 
In Sweden, glögg is synonymous with mulled wine, and Akerstrom and Fahlgren say many Swedes wonder why two Finns "would be talking about glögg all of the sudden." But Fahlgren's husband, who's Swedish, designed Aurora's labels, while Akerstrom also speaks Swedish. They see the drink as a way to honor their collective heritage. 
Fahlgren and Akerstrom first met six years ago at a birthday party in Duboce Triangle. While Akerstrom has a background as a culinary producer, Fahlgren was a tech worker at the time.
"I wanted to start something of my own," Fahlgren said. After considering which elements of her native heritage might appeal to an American audience, she asked Akerstrom if she would be interested in teaming up to start a glögg line.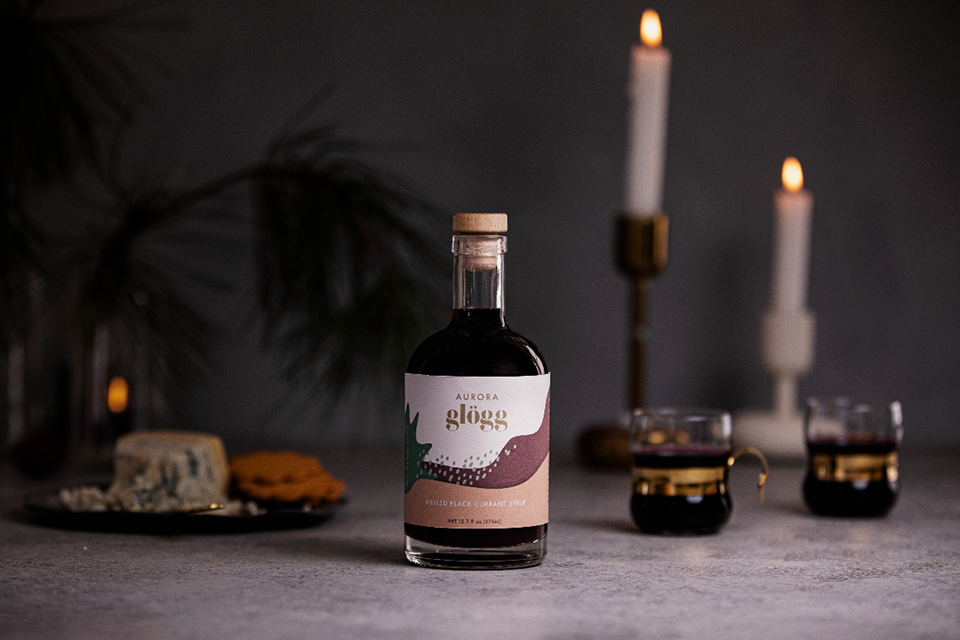 While glögg is typically enjoyed hot and mixed with wine, Aurora's version is alcohol-free, so it can also be mixed with juice for a non-alcoholic drink, or poured into oatmeal or yogurt.
"Even kids can drink it," Fahlgren said, noting that it might also be nice mixed with sparkling wine on New Year's Eve. 
Aurora's operation is still small, with Akerstrom and Fahlgren personally delivering each bottle to their customers in the Bay Area. 
While Akerstrom has been responsible for negotiating with vendors, Fahlgren is dedicating her time to business development and "getting the paperwork done," she said. Manufacturing their glögg in the city hasn't been easy, she said — it took lots of effort and more than two months to get the proper permits.
Nonetheless, the pair say they want their product to give back to the SF community, with 1% of all sales going to Mission-based culinary nonprofit La Cocina.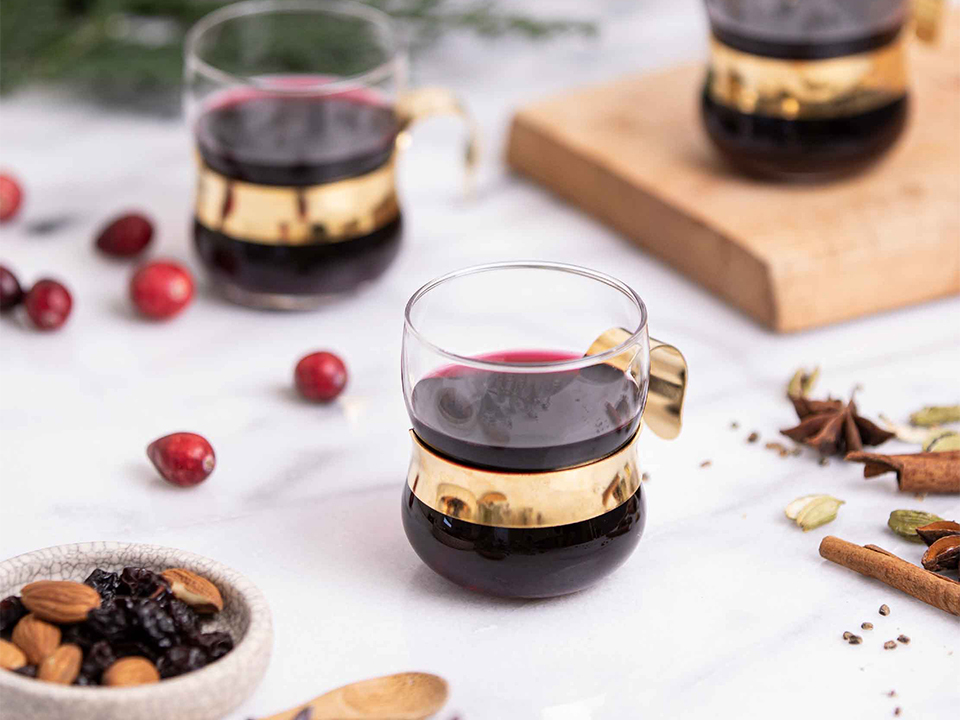 The duo say they're hoping the line will take off over the winter, particularly with Tahoe skiers looking for a seasonally appropriate drink. And they're already considering ideas for new products to release once the weather warms up in the spring.
---
Aurora Glögg is available online for $15. Akerstrom and Fahlgren will also be selling it at the SWEA San Francisco Christmas Fair (1111 Gough St.) on December 7, and the Fog City Flea at the Ferry Building on December 8.