Last month, a Haight-Ashbury resident reported a close call with two of the city's more notably aggressive four-legged residents.
"Our cat was stalked by a pair of very aggressive raccoons hunting in tandem," tipster Michael M. reported to the Hoodline tipline.
The cat ran inside in the nick of time. But as soon as it was safely indoors, the raccoons "hurled themselves at our cat door and at the patio door next to it," Michael wrote. He ended up chasing them away with a golf club, but said it wasn't easy.
Our tipster was concerned about an increase in violent raccoon attacks in the city. But San Francisco Animal Care and Control's Deb Campbell said that raccoon reports from locals haven't been any higher than they normally are.
"We get calls about raccoons all of the time," she said, noting that along with skunks and coyotes, raccoons are among the city's most common feral predators.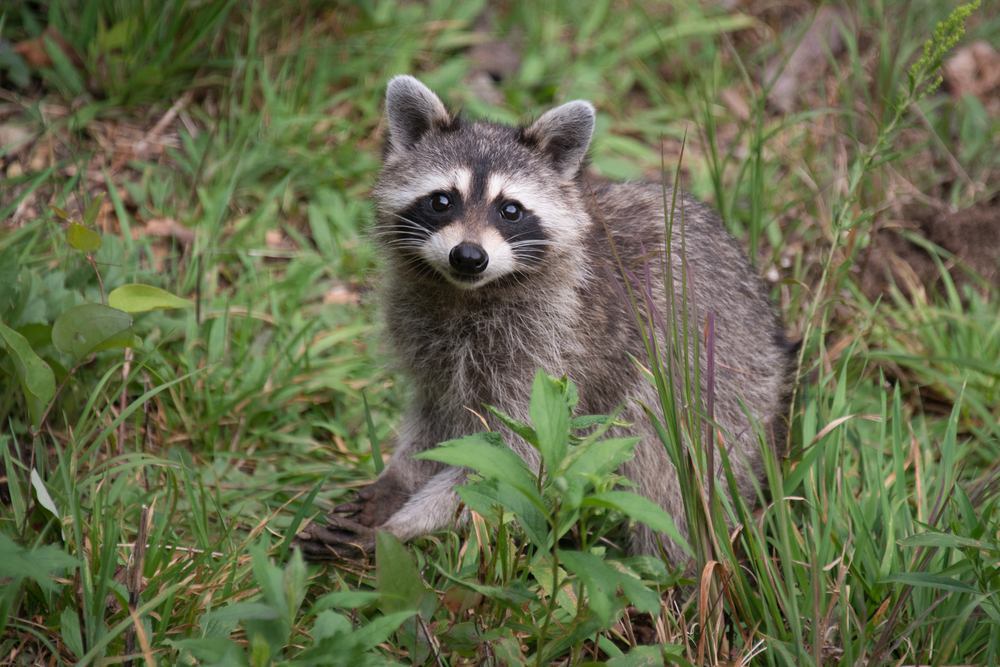 Raccoons make their homes in the spring and summer to give birth and rear their young, Campbell explained. "Crawl spaces, garages, sheds, etc. make excellent places to give birth, according to many raccoons."
That makes this a good time of year to seal up any crawl spaces or other confines where a raccoon might be tempted to nest, and to eliminate any attractive sources of food and water. Water pails, unlocked trashcans, bird feeders, pet food and windfalls from fruit trees are all great enticements to raccoons.
And if you enjoy feeding wildlife for fun, you should stop.
"A lot of people enjoy intentionally feeding wildlife, and do it consistently," Campbell said. "This is illegal. Feeding wildlife can result in fines up to $1,000 —and possible jail time."
If you do see someone feeding wildlife, you can report them to Animal Care & Control via [email protected].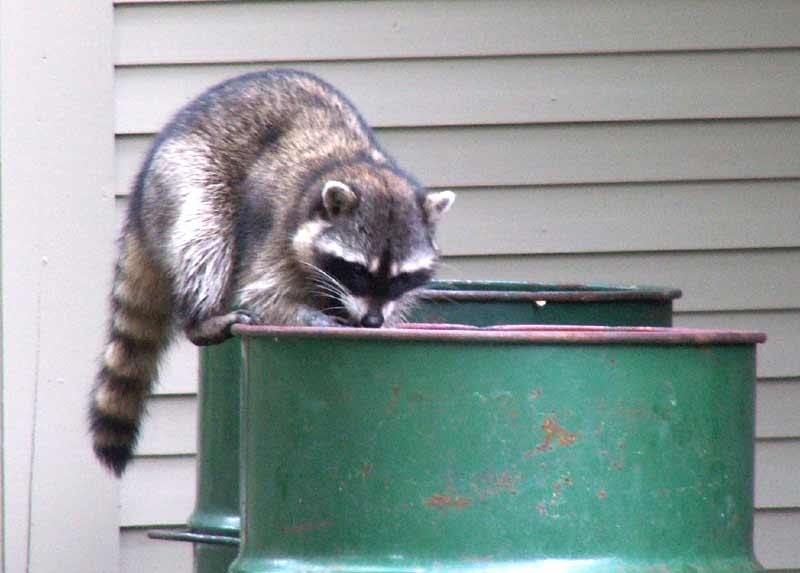 As for pets, Campbell recommends that locals be sure to keep their dogs on-leash at all times, and equip them with flashing collars at night (Animal Care & Control hands these out for free). Other outdoor pets should be brought in at night for their safety.
If you're letting pets into your yard, no matter the time of day, try clapping your hands to dispel raccoons. Lights don't dissuade them from congregating, and they often spend the night in backyards. 
And if you do have a confrontation with a raccoon, don't corner them. When they feel trapped, that's when they're most likely to act out. 
---
Thanks to tipster Michael M. Got a neighborhood concern you want us to look into? Text Hoodline and we'll try to find out what's going on: (415) 200-3233.