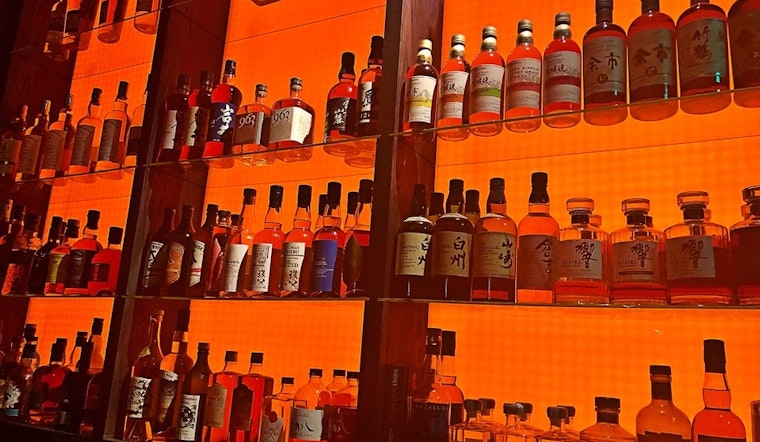 Published on November 15, 2019
Here's the latest in SF food news. In this edition, a seafood/steakhouse chain prepares to debut in Union Square, a Wagyu-focused restaurant opens in the Embarcadero, and a restaurant closes in Cow Hollow.
Openings
Union Square
Mastro's Ocean Club (399 Geary St.)
After years of delays, Mastro's will soon debut at 399 Geary Street. A representative for the restaurant said its proposed opening date is December 14th (although it could slightly shift pending final inspections).
Sources tell us that all front- and back-of-the-house staff are currently training in preparation for the restaurant chain's debut in Union Square next month.
When we inquired about the lengthy delay for the opening in Union Square, Director of Events Brittney Fear said the team "wanted it done right the first time... so if that means more time, then so be it."
The space boasts an expansive 14,000 square feet. Guests enter at street level, the main dining room and entertainment area are on the second floor, and the third level is available for rent. Seating is also offered on the roof deck.
The interior boasts brick, deep colors, and natural lighting with half-moon windows in the main dining room, and floor-to-ceiling windows on the top floor.
While representatives say the food menu is still in the works, it will definitely include favorites from its other locations, such as Mastro's signature seafood tower, bone-in filet, lobster mashed potatoes, Alaska king crab black truffle gnocchi and Mastro's signature warm butter cake for dessert.
Embarcadero
Ittoryu Gozu (201 Spear St.)
Wagyu-focused restaurant Ittoryu Gozu is now open at 201 Spear St.
Ittoryu Gozu's Executive Chef/Owner Marc Zimmerman and Co-founder Ben Jorgensen are now offering a kappo-style tasting menu, where diners can experience Wagyu beef through a Japanese style of open-fire cooking.
"Wagyu is seen as a luxury item, and at Gozu, we are serving it in a way that allows guests to taste it in new, different and approachable preparations," said Zimmerman in a statement. "We will honor the animal by serving it in its entirety. By doing so, we hope to shift the perspective of whole cow use specifically in the wagyu breed."
The two menu options range from $95 to $150 per person. The two-and-a-half-hour menu of fifteen items is spread over ten courses, comprised of seafood, wild foods and wagyu. Guests can also opt for a shorter, one-and-a-half hour experience of eight dishes spread over five courses. Some a la carte options are also available.
For drinks, the restaurant offers nihon-shu, beer, sake, wine, exclusive spirits, and a selection of Japanese whisky and scotch. The restaurant includes a full "whiskey chamber" and private dining room to imbibe.
The restaurant's main area offers seating for up to 25 people around an open-fire robata grill. There's also a "kitchen table" toward the back of the restaurant which seats 6 to 8 guests, for parties seeking a communal dining experience.
Hours are Tuesday to Saturday from 5:00 p.m. – 11:00 p.m., and its owners say they should be launching lunch service soon. 
Reservations are now available on TOCK.
Closing
Cow Hollow
Hollow Cow (1875 Union St.)
Last week, Hollow Cow at 1875 Union Street shuttered.
According to its Facebook page, after three years in business, the restaurant closed its doors due to the "challenges that come with owning a restaurant on Union Street (labor costs, over-regulation, declining foot traffic, high rent, difficult neighbors, and the growing popularity of the food delivery services)." 
The bar first opened as Lighting Tavern before rebranding as Hollow Cow in an attempt to give it new life and boost profitability, which included an interior refresh and new menus. But the reboot was to no avail.
The Facebook post continues: "We will miss the many customers we were lucky enough to celebrate with and wish our small business neighbors the best as they go through this trying time in San Francisco. We can only hope our elected politicians will bring the industry much-needed relief soon. We are grateful to all our employees for their hard work, our customers for their patronage, and wish them all the best in their future endeavors." 
If you've seen something new (or closing) in the neighborhood, text your tips and photos to (415) 200-3233, or email [email protected]. If we use your info in a story, we'll give you credit.