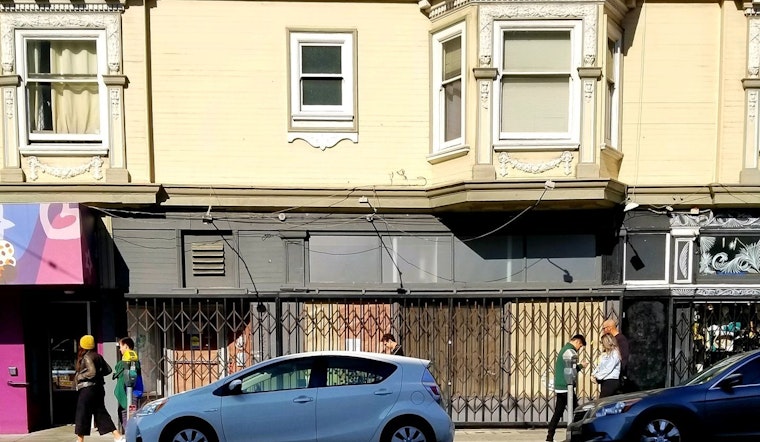 Published on November 13, 2019
Bing & Boba, the bubble tea-and-jianbing eatery that opened a year and a half ago at 1474 Haight, is currently closed, apparently for a renovation.
Signage has been removed from the storefront, formerly that of Crepe Express, and the street-facing windows are covered over, as pictured.
Hoodline contacted co-owner Emil Mouhanna, who opened the business with his wife and lives in the neighborhood.
We were able to confirm the restaurant is closed indefinitely, but not what future plans for the space may yield, or if a reopening of Bing & Boba is imminent. 
We'll keep you posted as we hear more.
---
Thanks to tipster Albertino M. See something interesting while you're out and about? Text Hoodline and we'll try to find out what's going on: (415) 200-3233.