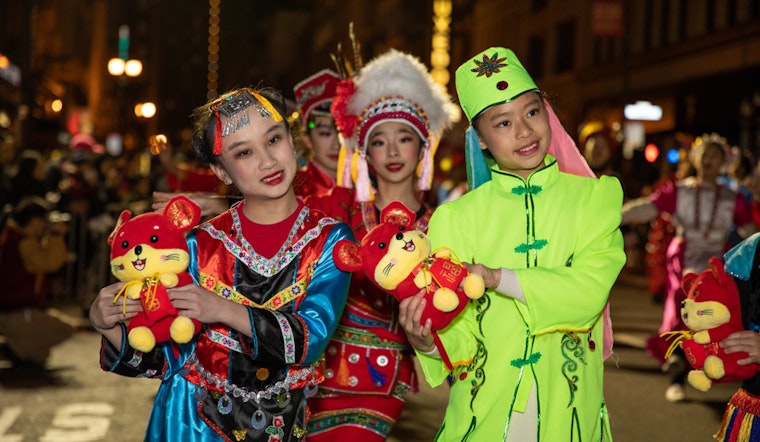 Published on February 10, 2020
The annual Chinese New Year Parade took place on Saturday night, welcoming in the Year of the Rat. The celebration was slightly quieter this year due to fears over the coronavirus, but the parade went on, thousands still turned out and the enthusiasm wasn't at all dampened.
The biggest parade outside of Asia celebrating the Lunar New Year, the parade is also one of the only illuminated night parades left in North America.
Celebrated in the city since the 1860s, the parade was centered along Grant Avenue until the mid-1970s, when growing attendance required a longer, wider route. It now spans approximately 1.3 miles, winding its way from Market Street through Union Square and into Chinatown.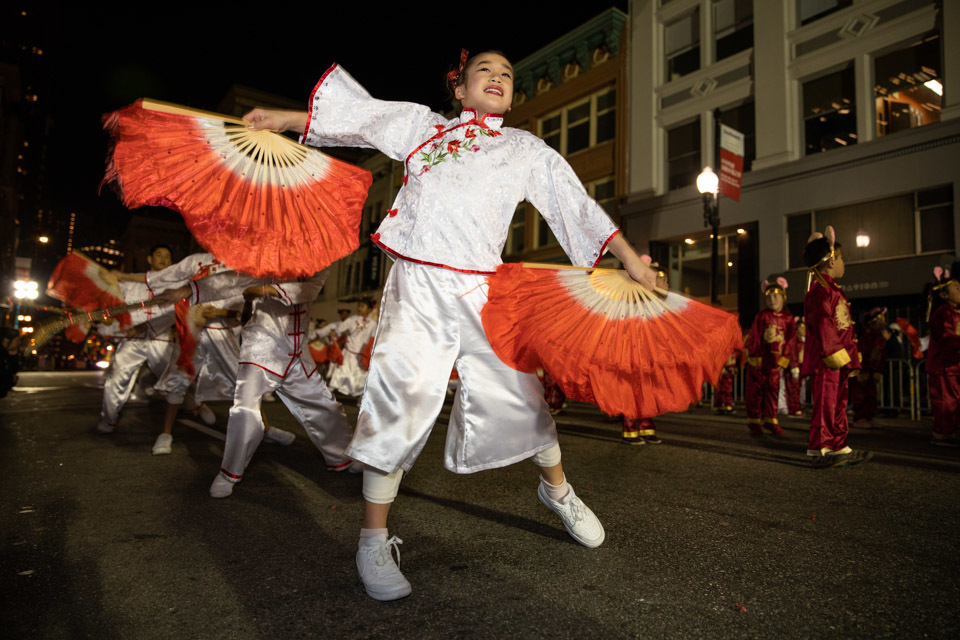 This year, the parade boasted over 100 contingents with over 4,000 participants. Alongside the floats, marchers included school children, marching bands, martial arts academies, lion dance troupes, politicians and law enforcement. There was even a small contingent representing the 2020 U.S. Census, whose signs included notices of job opportunities.
Along with this weekend's Community Fair, the parade closed out the city's two-week-long Lunar New Year Festival. But there's one more chance to celebrate it: it's been nominated as Best Cultural Festival in USA Today's 10Best Reader's Choice Awards. The public is invited to vote through March 2.
Here are more scenes from the parade: