Here's everything you need to know about Oakland's restaurant scene this week. In this edition: Downtown has a new hot chicken spot, a coffee roastery opens a kitchen, and Uptown loses a café known for displaying artwork on the walls.
Opening
Downtown
Gus's World Famous Fried Chicken (1430 Broadway)
As we reported last week, Tennessee-based chain Gus's World Famous Fried Chicken, specializing in hot chicken, opened its doors in Oakland for the first time last week. The restaurant closed for Easter and reopened today, resuming its normal 7-days-a-week schedule.
Dine-in guests have to wait though, as the spot will only offer takeout and delivery via DoorDash and Uber Eats until the shelter-in-place order ends. In the meantime, the restaurant is offering free meals for kids. "There is no burden of providing any proof of financial need," owner Raehan Qureshi said. Especially during the time when schools remain closed to slow the spread of COVID-19, he said, his goal is to assist families that rely on schools to provide lunches for their children.
Qureshi said he's wanted to bring a location to the Bay Area since he opened his first Gus's in Los Angeles in 2016. He has a long-standing connection to the area: "Though I've lived in Los Angeles for the past 14 years, my first job out of college was in San Francisco, and I lived in Oakland at the time," he said.
Red Planet Coffee & Kitchen (308 14th St.)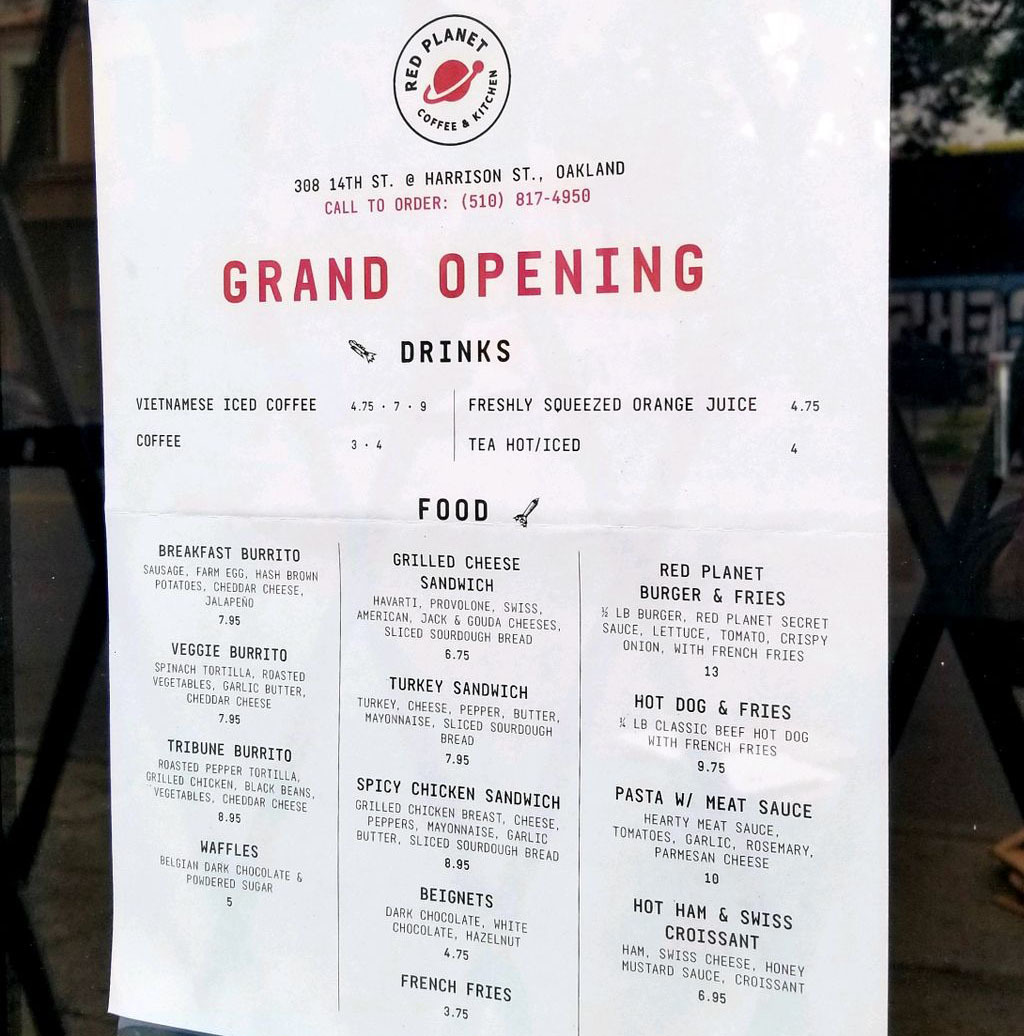 Hoodline veteran tipster Al M. alerts us that Oakland-based coffee roastery Red Planet has opened up a kitchen in the former Criollos Mexican Grill spot. Al spotted a grand opening banner above the doors, announcing the newcomer.
It opened recently for the first time for quick-serve breakfast and lunch takeout, according to a Facebook post. Expect choices including a breakfast burrito, waffles, a grilled cheese or turkey sandwich, hot dogs and fries or pasta with meat sauce.
Closed
Uptown
Tertulia Coffee (1951 Telegraph Ave.)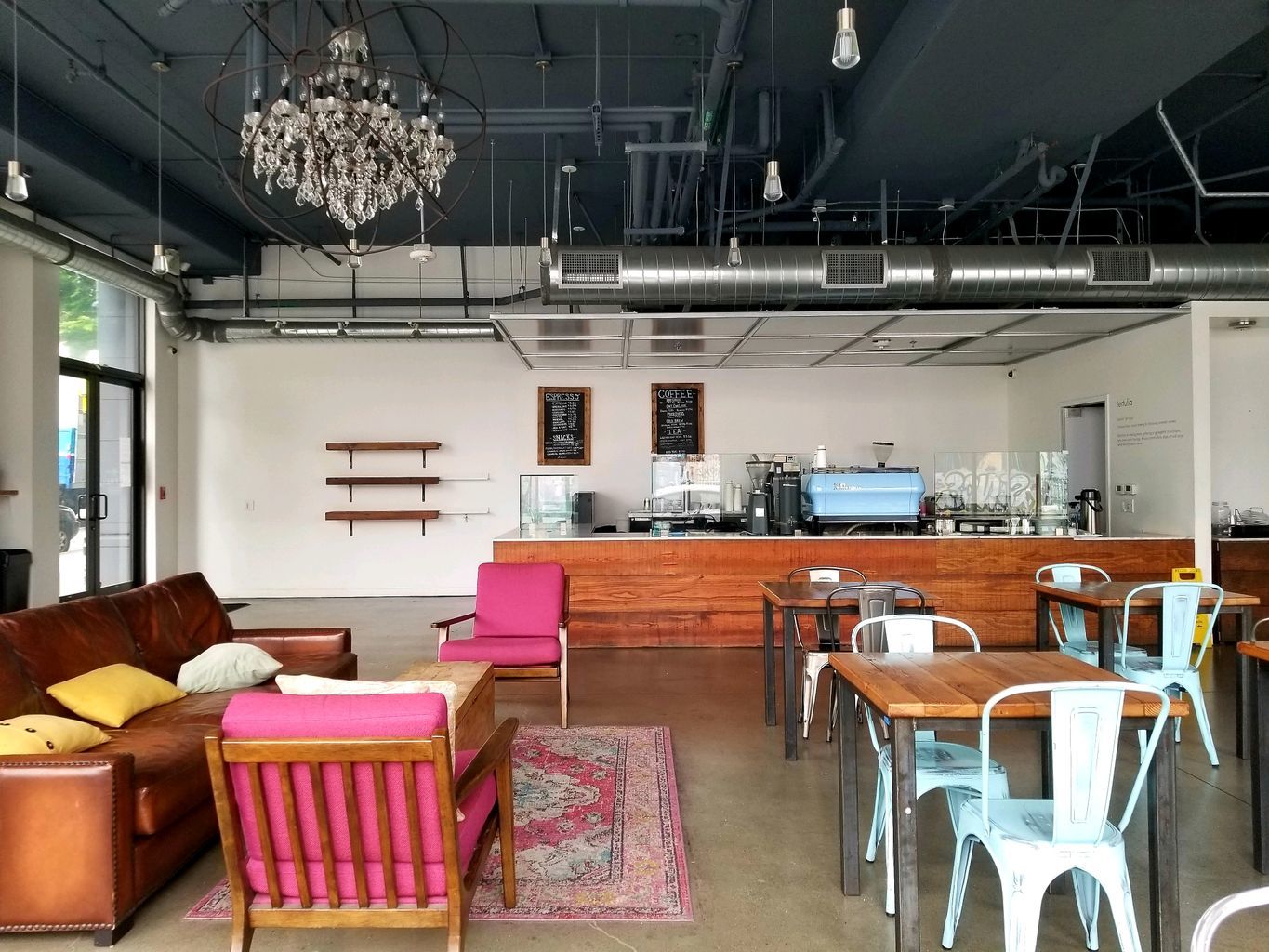 Finally, Al also tells us that Tertulia Coffee is no more. "What's left inside is tables, chairs, espresso machine, blackboard menu — the reminiscence of happier times," he wrote. The website has already been taken down.
"It's been an amazing experience building and operating our business for over four and a half years in my hometown," Tertulia owner Tim Sanchez wrote in a Facebook post last month, adding that he thanks patrons and staff for their support.
"My family has roots that go back over 80 years in this city, it's part of my DNA and we tried our best to represent," he wrote. He also noted that he is proud that he was able to showcase artwork from over 175 artists of color on the café's walls. "The business has taken a toll on [co-owner Maria Sanchez] and I in more ways than one, and so we tried our hardest to fight to the end to keep it open but couldn't do it any longer," the post read.
Al said he already spotted a for lease sign in the window.
---
Thanks to our tipster Al M.! Have you noticed a new addition to (or subtraction from) Oakland's food landscape? Text a tip and a horizontal photo to (415) 200-3233, and we'll look into it.