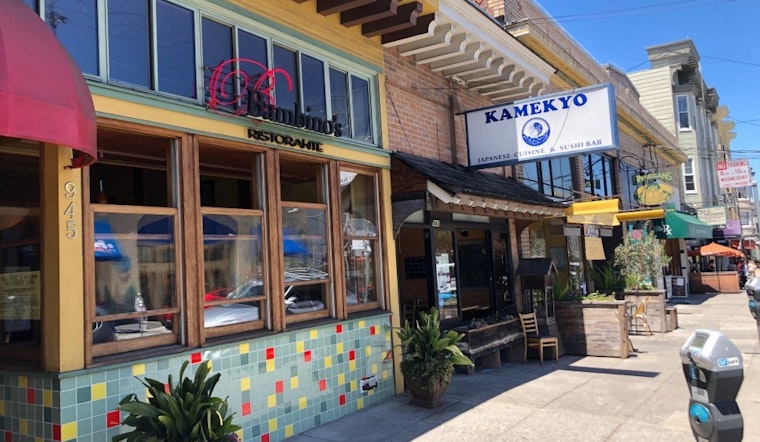 Published on May 27, 2020
Mayor London Breed announced yesterday the debut of a "shared spaces" program, a citywide initiative that will open public right-of-ways like streets and sidewalks for businesses to operate outdoors, reshaping how the city looks and does business.
With expedited, no-cost permitting for the program scheduled to open in mid-June, some restaurants are already eyeing the program as a potential lifeline, allowing them to continue service under new density and safety restrictions. 
The current ruling will allow for "restaurant pick-up and other neighborhood retail activity," and though the Department of Health still hasn't given the all-clear for resumed outdoor dining, the shared spaces program might promise a beginning.
"F*ck yes," said Jennifer Piallat, owner of the 28-year Cole Valley mainstay Zazie, when asked if she was considering it for her restaurant. "I think it would probably be the one thing that might salvage the business."
Facing new density restrictions for service, Piallat said that even with Zazie's outdoor patio, the restaurant's capacity alone would never be enough to sustain the business.
"Our restaurant is a hundred feet long and fourteen feet wide," she said. On the patio, "our tables are about four inches apart."
With dimensions like those, Piallat said she'd be lucky to be able to seat 10% capacity under new density limits.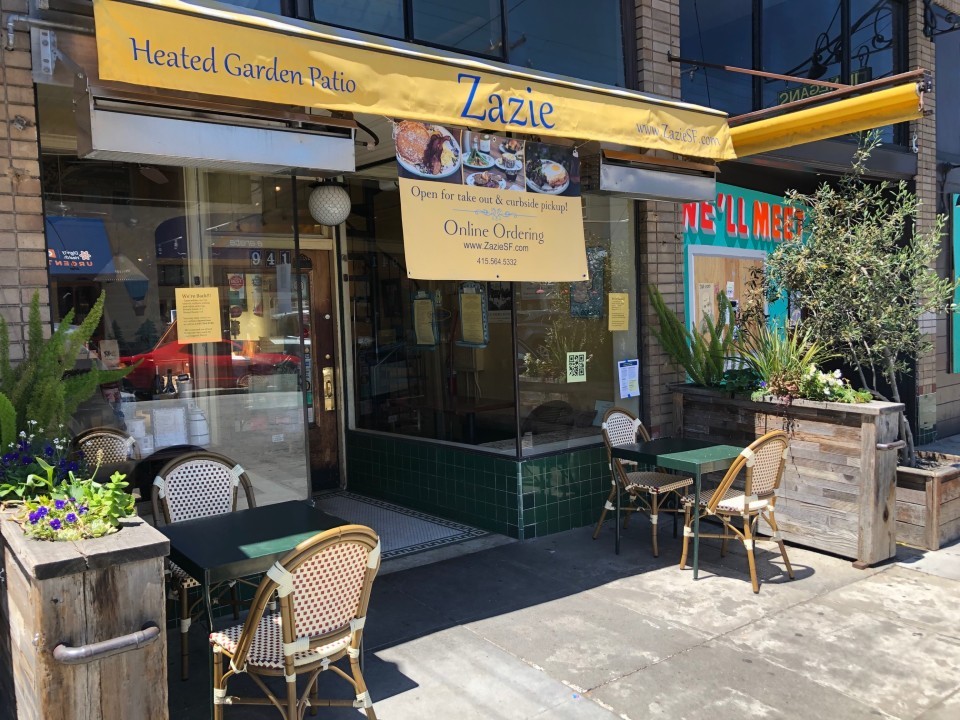 Because of the diversity of streetscapes, neighborhoods and businesses across the city, "this is going to have to be hyperlocal," said Preston Kilgore, legislative aide to District 5 Supervisor Dean Preston, with permit approval, though expedited, coming on a case-by-case basis.
Prior to the mayor's announcement, Kilgore was circulating a public survey to District 5 merchants and residents to gauge support for open-air operation of not just cafes but restaurants, bars, grocers, and other retail formats. He said that work will now continue under the mayor's shared spaces program.
He said Lower Haight bar The Page is already preparing its application to conduct business open-air.
In District 5, the neighborhoods that have seen the clearest support for shared spaces so far are Cole Valley, Hayes Valley, the Inner Sunset, and the Upper Haight, with additional interest in the Fillmore and Divisadero.
It's early days still, with DPH yet to set parameters for future outdoor dining restrictions, so "we're still understanding what would be available," Kilgore said.
And with the number of different agencies involved, including the Economic Recovery Task Force, Office of Economic and Workforce Development, the SFMTA, the Office of the Mayor and the Board of Supervisors, and the state Alcoholic Beverage Control, it will likely take time to evolve.