The city announced today that 730 Stanyan St. (and Haight) — the city-owned property formerly home to a now-bulldozed McDonald's restaurant — has been selected as District 5's first "safe sleeping site."
The property is destined to become a 100% affordable housing development in about two years' time. But for now, it will be used to shelter 40 to 60 unhoused District 5 residents in socially distanced tents, with access to meals, safe sanitation, and basic health services.
The safe sleeping site is intended to provide relief for the Upper Haight neighborhood, where unhoused people have congregated in ad-hoc sidewalk tent villages at Haight Street & Masonic Avenue, Waller & Stanyan streets, and other locations. The tents have no access to toilets or hand-washing, and are often spaced less than six feet apart.
"We feel very positively about [the safe sleeping site]," said Jen Snyder, a legislative aide for District 5 Supervisor Dean Preston. "It will bring some much-needed relief to a very exacerbated homelessness crisis."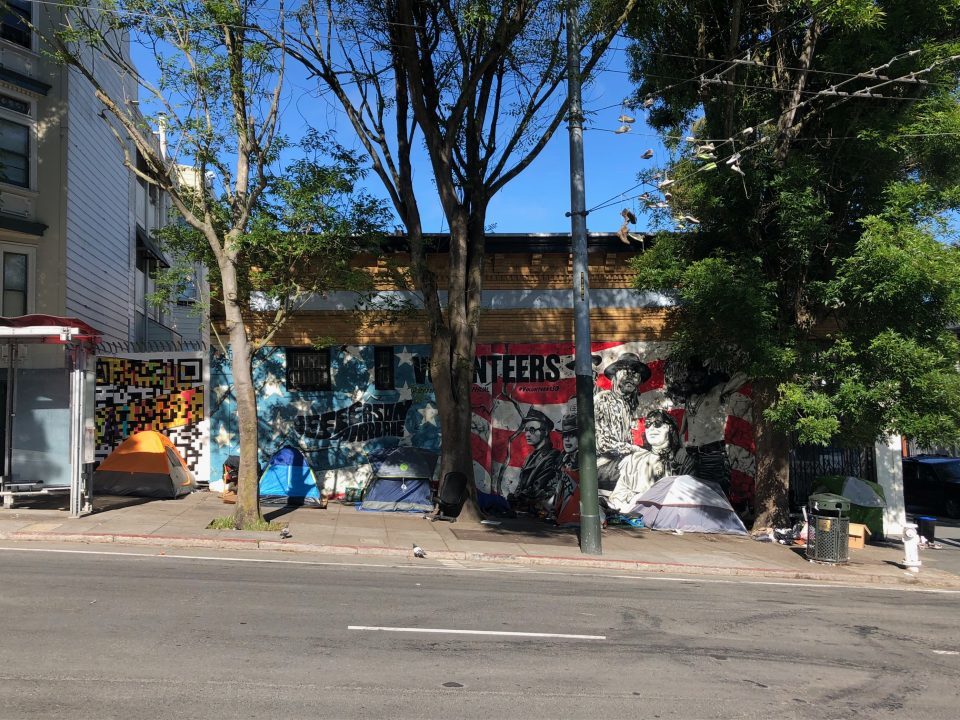 With the effort to shelter a large number of the city's homeless residents in hotel rooms effectively mothballed by Mayor London Breed, well-spaced tent encampments with access to hand-washing and showers will be a lifeline for many of the city's most at-risk. 
The unhoused people who've been put up in hotels represent about 14% of San Francisco's estimated 8,011 homeless residents. 
According to city data, about a third of SF's overall homeless population has chronic health issues. 10% of the city's homeless population is over 60. 
The solution won't please all. The Cole Valley Improvement Association, which was early to file complaints about tents in the neighborhood, preferred the blacktop at the Panhandle Playground as a safe sleeping site, saying 730 Stanyan was unsuitable because of its imminent reuse as a housing development.
The plan for 730 Stanyan is for it to be temporary, Snyder said, necessitated by the housing development's eventual construction sometime in 2022.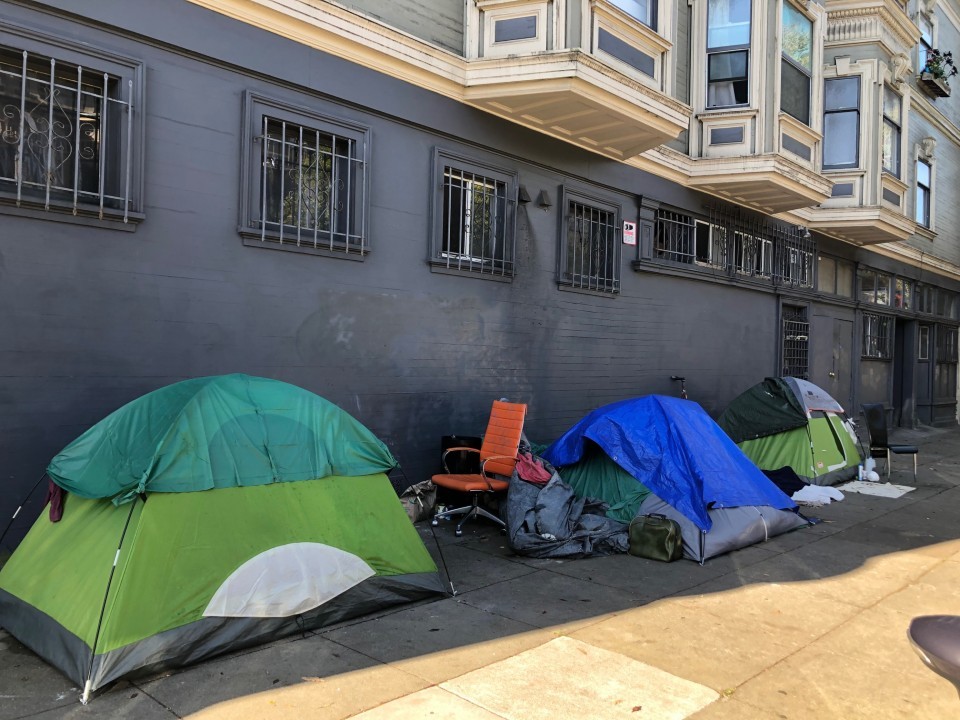 As early as yesterday afternoon, PG&E and SF Public Works crews were busy installing some of the basic power and infrastructure that will be needed to make the site a viable tent village.
The site will be administered primarily by a Haight-based third party homeless service provider, which has yet to be selected. The Homeless Youth Alliance, which helped design the plan for the site, is in the running, but Larkin Street Youth Services and Huckleberry House are also possible contenders.
Snyder said the hope is to get people in as soon as possible, but it may take as long as 10 days. Current unhoused residents of the Upper Haight will be prioritized, and entry will be completely voluntary. Residents will be allowed to come and go as needed.
During outreach to inhabitants of the Haight's sidewalk tent encampments, the interest in and need for safe shelter, sanitation and food was clear, Snyder said. "We have a lot of really high hopes for it."