As we enter September and the sixth month of shelter-in-place, Castro-area businesses continue to see shake-ups. In this latest roundup of local business news, a fitness studio has reopened, a Tenderloin eatery has re-emerged with a pop-up, a sushi restaurant is set to change hands and more pandemic parklets have arrived on the scene.
Reopenings
Barry's Castro (2280 Market St.)
On August 17, Barry's reopened in the Castro — with an unusual twist.
Due to COVID-related restrictions, Barry's can't host fitness classes indoors. So it's converted a portion of the rooftop parking lot at the Market & Noe Center into a small, socially distanced space for group classes.
"We're thrilled to be bringing our FitFam together again for safe, outdoor, socially-distance workouts with Barry's Outdoors," said Adam Shane, Barry's chief development officer.
Barry's typically accommodates up to 56 people per class, but they've had to bring that number down to 11, due to group fitness guidelines. As a result, demand has been high: all classes through September 7 are booked up.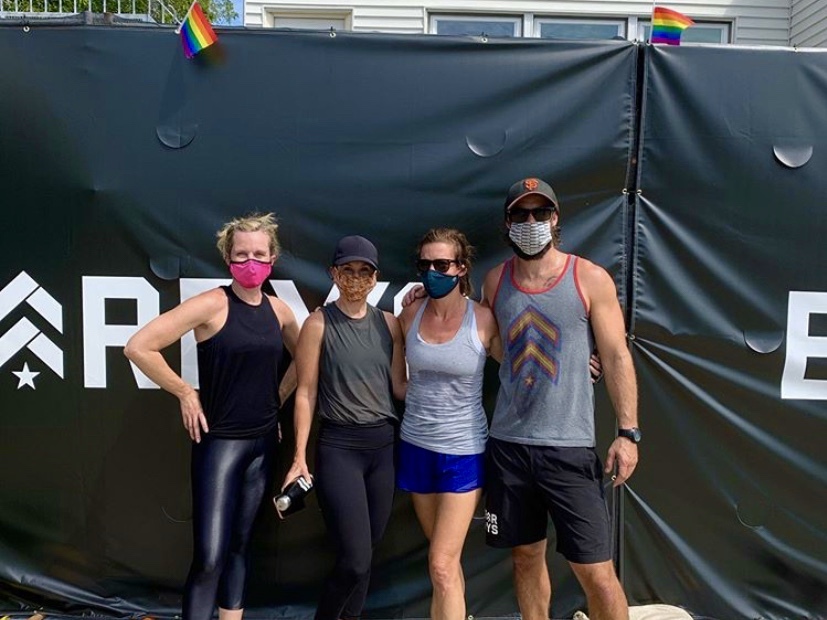 To comply with safety regulations, the studio will require clients to wear masks at all times, even while working out. Since its workouts typically include loud music to set the tone, it's giving out headphones to create a "silent sound system" that won't disturb neighbors.
"It's a really important move for our team members and our business and we're so excited to bring Barry's back to our SF community," said Shane.
Barry's three other San Francisco locations (FiDi, Marina and SoMa) remain closed at this time. The fitness chain continues to offer online classes.
Changes
Amasia Hide's Sushi Bar (149 Noe St. at Henry)
After 18 years in Duboce Triangle, sushi restaurant Amasia has announced its permanent closure. A sign in the window says the restaurant's last day was Sunday, August 30.
"Thank you so much for being such a great customer," the note states. "We sincerely appreciate your support."
Hoodline reached out to Amasia for comment, but did not receive a response.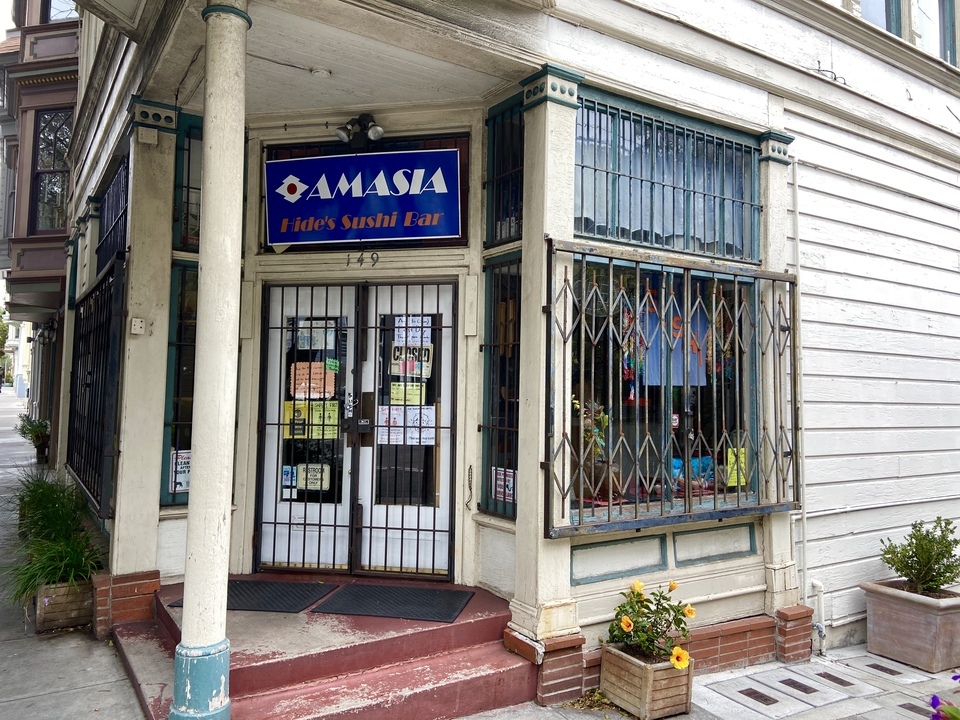 It appears the space will remain a sushi restaurant. A liquor license transfer filed on August 19 with the California Department of Alcoholic Beverage Control (ABC) lists the new tenant as Sushi Urushima, owned by Kiyonobu Agarie.
As Hoodline learns more about the new restaurant, we'll keep you updated.
Pop-Ups
Bodega SF (4039 18th St.)
The owner of the Tenderloin's Bodega Bistro, which closed in 2017, is now serving his Northern Vietnamese fare in the Castro. 
Matt Ho has launched a pop-up called Bodega SF inside the Rooster & Rice space at 4039 18th St. Rooster & Rice owner Bryan Lew said the restaurants will be sharing the space for an indefinite period.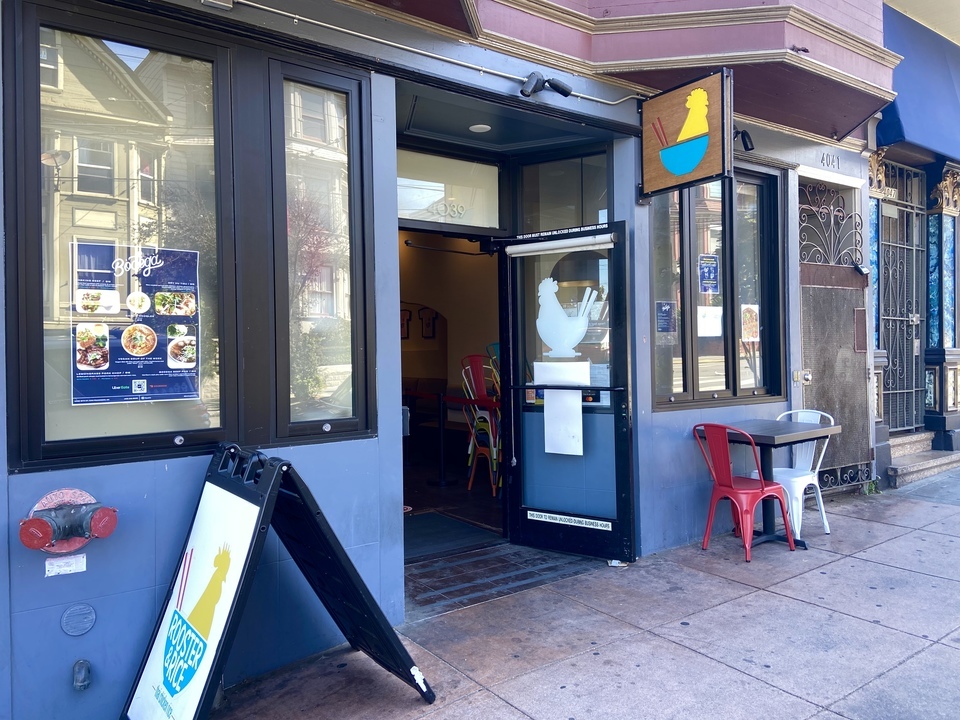 Ho decided to return to the restaurant business in the wake of the pandemic, when he began selling meals out of his family's home. When Lew approached him to bring Bodega to Rooster & Rice, he jumped at the opportunity.
"We have always had that itch to serve food again," he said.
Many of the recipes served at Bodega SF were passed down to Ho by his mother and uncle, who worked at his grandfather's food stall in Hanoi, Vietnam. They include beef pho, garlic noodles, shaking beef and a vegan soup of the week. 
"This is comfort food that they passed down to me, and we're all working together today to bring that same love to San Francisco," said Ho.
Bodega SF is open Sunday, Monday and Wednesday from 11 a.m. - 8 p.m., and Thursday through Saturday from 11 a.m. - 11 p.m. Diners can order takeout in advance via Square. Delivery is available for orders of $120 or more. 
Parklets
Pandemic parklets (or "platforms," as they're officially called) continue to spring up in the Castro's parking spaces, as part of the city's Shared Spaces program.
Three businesses along the 400 block of Castro Street have added spaces for outdoor dining: Mediterranean restaurant Cafe Mystique (464 Castro), bar 440 (440 Castro) and restaurant The Cove (434 Castro).
The latter two are sharing their platform, as part of an ongoing partnership that allows 440 to meet state requirements to serve meals with its drinks.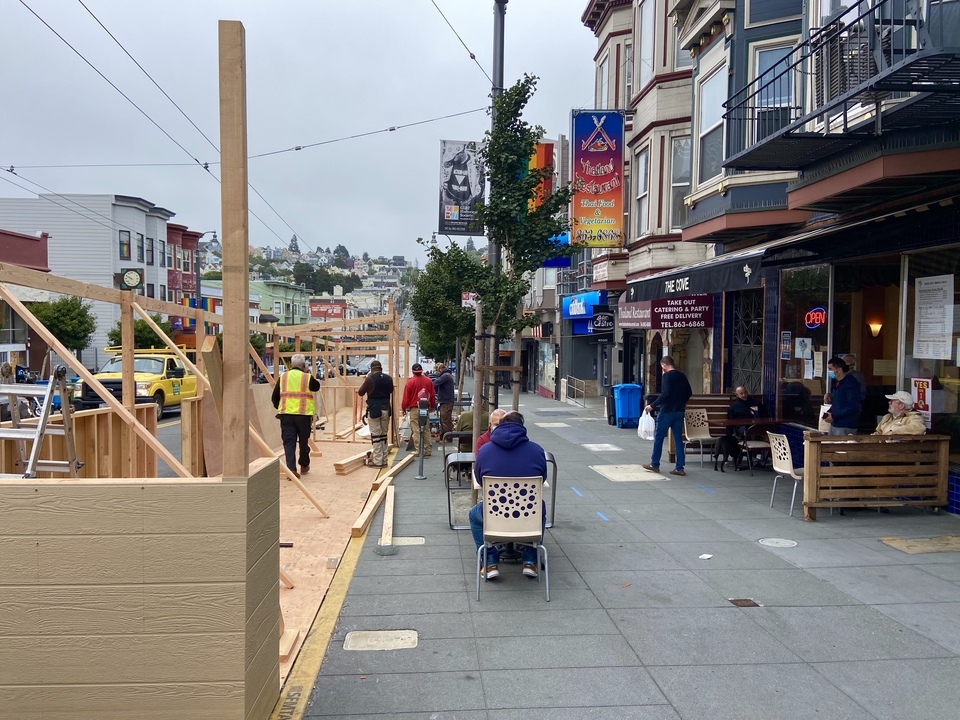 Along 18th Street, new platforms have been installed at Italian restaurant Poesia (4072 18th), hamburger spot Oz Burger (4092 18th), Lark (4068 18th) and Blind Butcher (4058 18th).
Two bars, Toad Hall (4146 18th) and The Mix (4086 18th), have also expanded into the street, with their own barricaded section for customers.
Over on 16th Street, popular brunch restaurant Kitchen Story (3499 16th) and its sister dessert spot U: Dessert Story (3489 16th) have added platforms, as has Market Street Mexican restaurant Tacorgasmico (2337 Market).
---
We love reader tips! See something interesting while you're out and about? Text Hoodline and we'll try to find out what's going on: (415) 200-3233. If we use your information in a story, we'll give you credit.