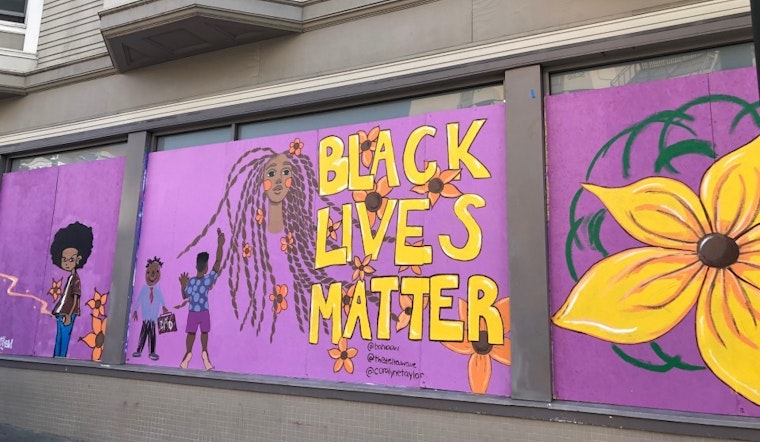 Published on September 29, 2020
Long a destination for prominent street art and public murals, the Lower Haight this week gained the addition of four new murals at Haight and Fillmore, with a twist.
These new murals — in front of CVS, Kate's Kitchen, Nickie's, and  KIbatsu — are the work of 22 Bay Area youth, who designed and installed the work under the auspices of a group of local arts organizations.
The new installations, begun last Saturday, were provided jointly by area arts groups Project Artivism, the Collective Action Studio, and the San Francisco Art Institute's City Studio program at the invitation of the Lower Haight Merchants and Neighbors Association (LOHAMNA).
The new work is also part of Project Artivisim's Restore 49 campaign, launched in the wake of the COVID-19 pandemic to beautify neighborhoods blighted overnight with vacant storefronts and boarded-up windows, with art and messages hope and resilience.
As we reported in April, Lower Haight was quick to focus on sprucing up boarded storefronts during the pandemic.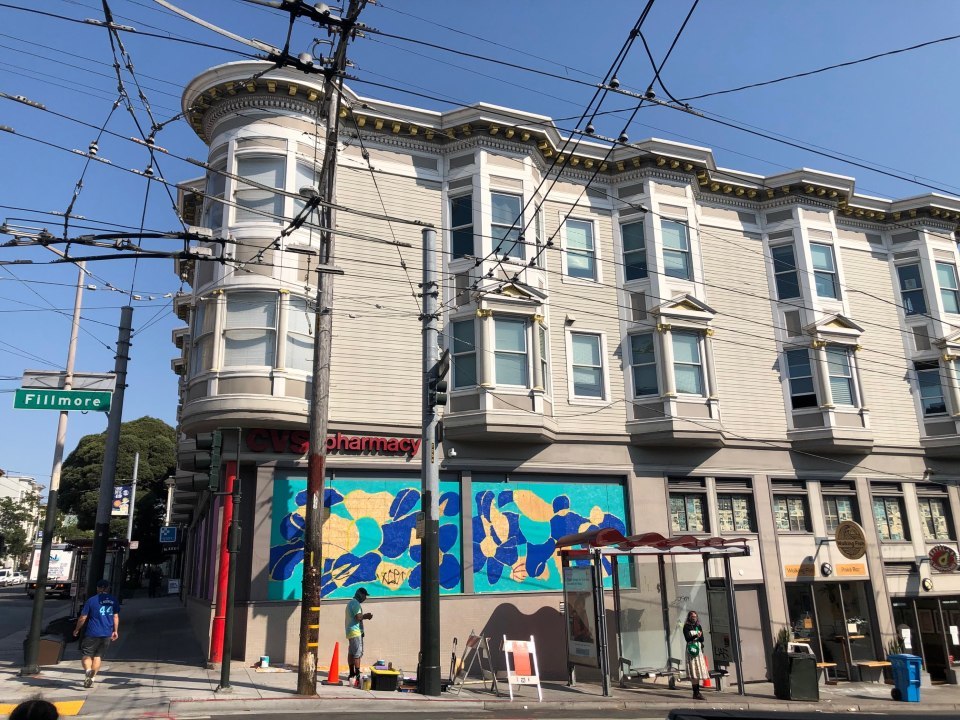 Justin Hoover, a community arts curator from the Collective Action Studio, said the murals came together with neighborhood support and a round of extra fundraising that's allowed Collective Action and Project Artivism to move their arts programs to a pandemic-friendly, public-facing new effort.
In this case, a group of 22 high-school-aged youth from around the Bay Area — San Francisco, Oakland, and Berkeley — meet weekly to talk about social issues and "the new tactic of public art in the era of COVID," Hoover said.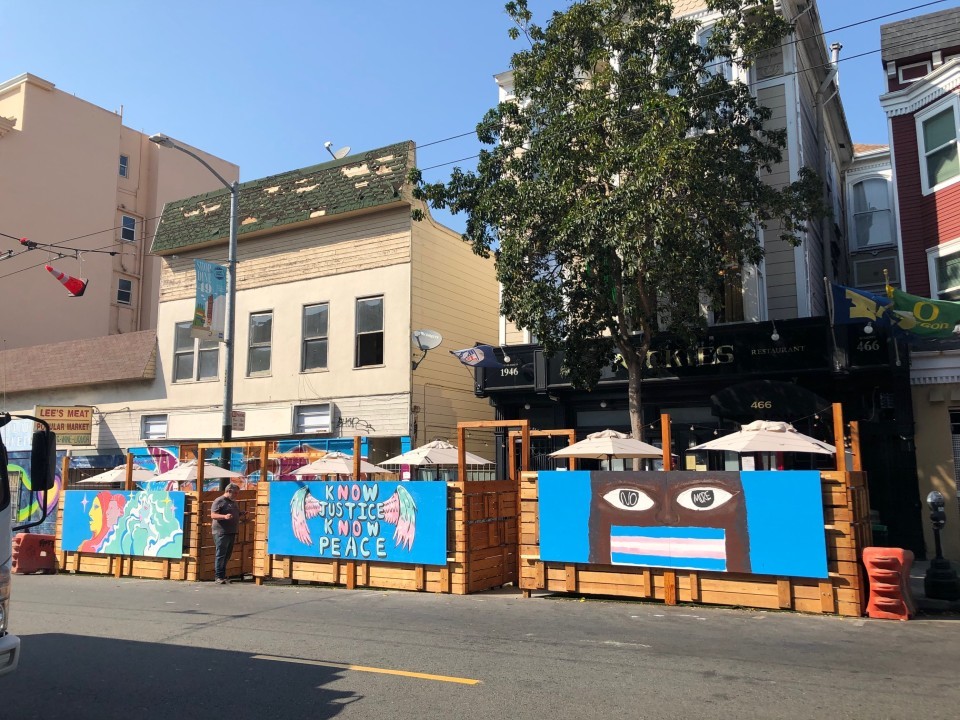 "We start with some sort of discussion," Hoover said: "What is community, what does it mean to be site-specific, what does it mean to have permanence? Impermanence?"
From there, kids propose design ideas and work with a group of artist mentors — in this case Kate Laster, Cate Nelson and Chris Williams — to pitch their designs to businesses looking for an arts partnership, get it vetted and approved, and do the installation.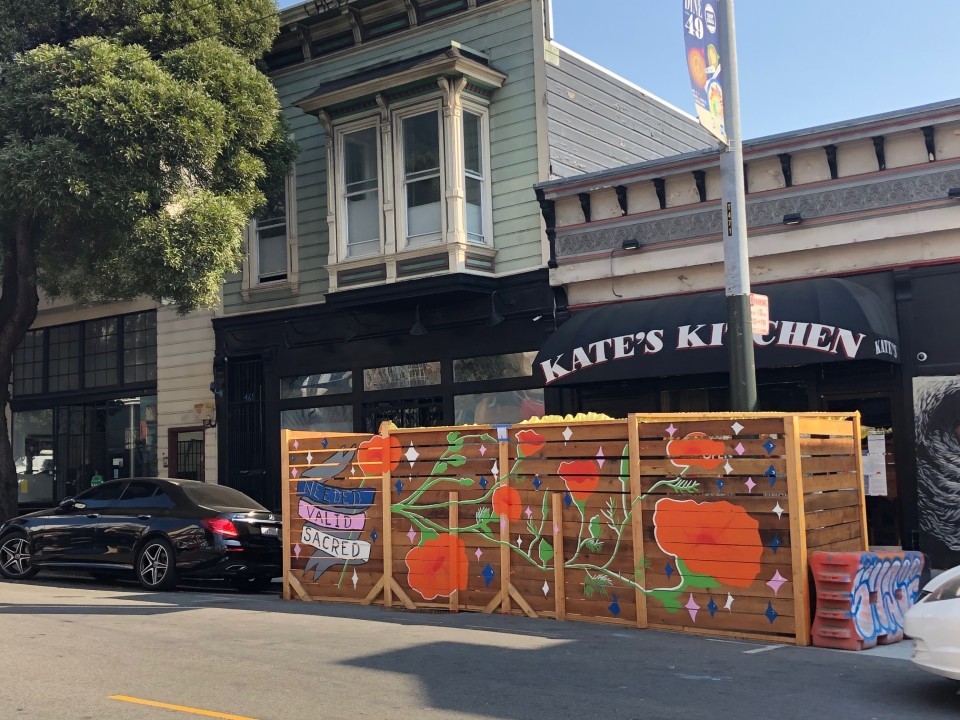 The new murals feature themes of protest and equality.
Hoover said the work is a way to "bring an uplifting message to the community." He said the program, which expanded with additional funding last year, is always looking for more businesses to participate.
"We always want more businesses involved," he said. "The hardest thing is finding more storefronts" to paint.