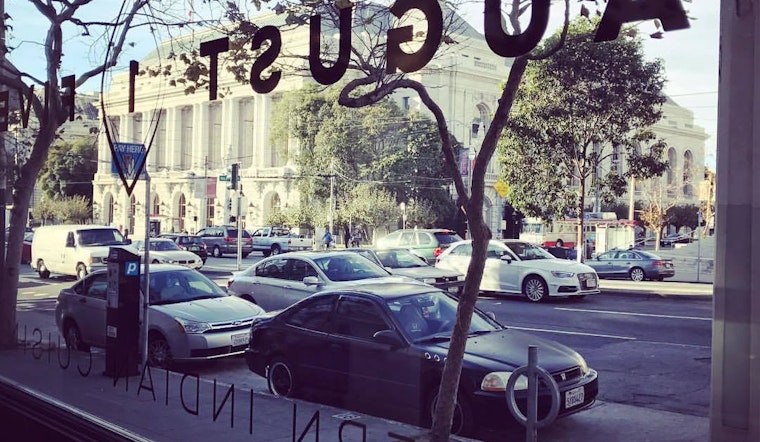 Published on December 12, 2020
Modern Indian eatery August 1 Five will close permanently on December 20, after just over four years at the corner of Van Ness Avenue and McAllister Street.
The restaurant, opened by Hetal Shah in November 2016, was a welcome addition to the Civic Center area, catering to government workers for a business lunch or happy hour, as well as opera and ballet patrons looking for quick but fun pre-curtain dinners.
"We are overwhelmed with all the love and support we have received from our fans and we got hundreds of messages from fans across the country and from Asia," Shah told us.
View this post on Instagram
As Eater first reported, Shah made the tough decision to shut down entirely last week. While the Van Ness Bus Rapid Transit (BRT) construction isn't the root cause, its disruption, "along with the current state of things," severely impacted business through the past year or so, Shah said.
Business fell approximately 30% in 2019, Shah says, as construction on the BRT project ramped up. The bus stop outside of the eatery was relocated, nearby parking was removed, and construction damaged the building's facade.
Then in March, the city shut down in response to the COVID-19 pandemic. Transitioning to takeout or delivery only, and the loss of foot traffic heading to the nearby office buildings and arts centers, was a challenge, she said.
"Additionally, the growing homeless population in the Civic Center neighborhood deters San Francisco residents from walking around the neighborhood," Shah added.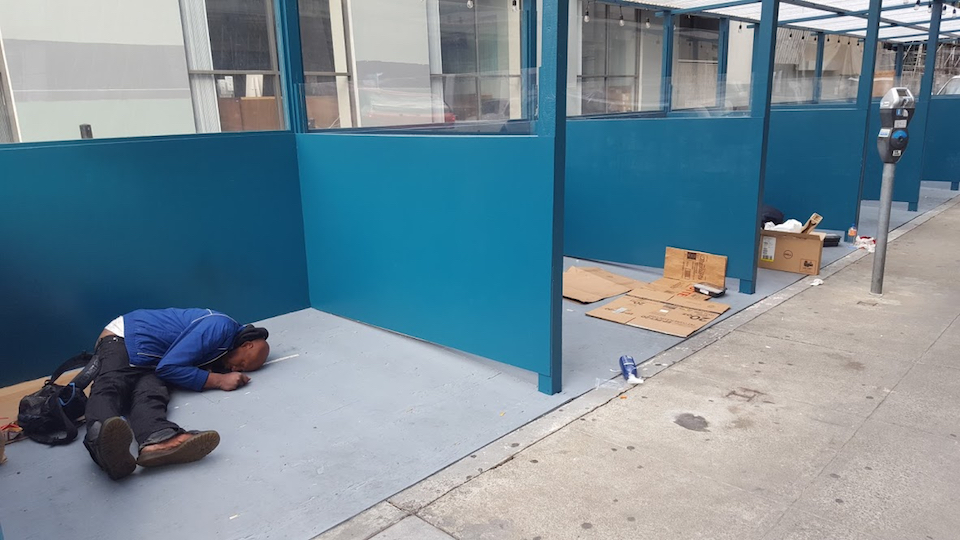 Unhoused residents have used August 1 Five's parklet for shelter | Photo: Tipster Sebastian/ Hoodline
Shah said that August 1 Five did apply for a small business grant offered by the Mayor's Office of Economic and Workforce Development but didn't get approved.
Even if she had, the grant amount being offered, in the range of $5,000-$10,000, "makes no meaningful difference."
"It's a negligible amount when a business like ours lost several hundreds of thousands of dollars of revenue as a direct impact of the construction which was outside of our control."
Shah launched a GoFundMe to support her employees shortly after shelter-in-place began nine months ago. She intends to keep the fundraiser open through the end of the year to help out her staff as much as possible, especially during this difficult time when the holidays are approaching and there are so few new work opportunities.
"I am going to miss this phase of my life as the experience at August (1) Five was truly what I imagined — an extension of our living/dining room at home," Shah said.