For many people, the lockdowns turned 2020 into the ultimate couch-potato year, leading straight into the COVID 20 (pounds, that is). For others, it was a year of discovering a newfound love of the great outdoors, what with there not being a whole lot of other places open (we're not counting our living rooms).
Exercise can boost the immune system, among its myriad other benefits, and nature calms the spirit, so we're guessing that outside activity is on a lot of New Year's resolutions lists this year. If getting active and enjoying more nature time are on your list for 2021, we've got you covered. Check out Hoodline's list of San Jose-area green spaces for inspiration, then share other favorites in the comments.
Note: Please be sure to check for current closures and restrictions before visiting, and follow all social distancing guidelines.
Almaden Quicksilver County Park
The site of mining in the late 1800s, Almaden Quicksilver County Park now offers more than 4,000 acres of open space. Dogs are allowed on-leash, and guided walks may even be available on request. Don't miss the wildflowers in spring.
With more than 2,800 reviews on All Trails, the 5.3-mile Senador Mine to Mine Hill Loop is a popular hike with views of the Guadalupe Reservoir. Given its popularity, this isn't the best trail to avoid crowds, but the wide path allows for social distancing. For a quieter and more rustic hike, venture further into the park – Redwood Hikes recommends New Almaden Trail for a scenic romp through the woods.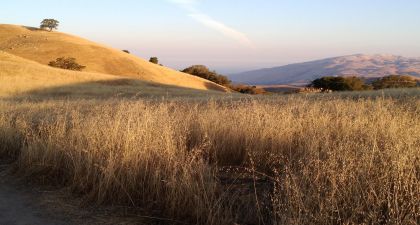 Aquila Loop Trail | Photo: Santa Clara Valley Open Space Authority
Sierra Vista Open Space Preserve
In the eastern foothills, try out the Sierra Vista Open Space Preserve and Alum Rock Park, which offer up-valley views, a creek and lots of opportunities to spot native wildlife. Just 25 miles from downtown, city dwellers can escape into the preserve's 1,611 acres of open space for a chance to see everything from red-tailed hawks and golden eagles to gray fox and even mountain lions! Keep your eyes peeled for such protected species as the California red-legged frog, California tiger salamander and Western burrowing owl, too.
Try the 1.2-mile Aquila Loop Trail for a good starter hike, or branch out to explore any of the preserve's 10 miles of trails. Since the area is home to vulnerable wildlife, dogs are not allowed. Watch out for heat in summer; the area may be closed in case of fire danger.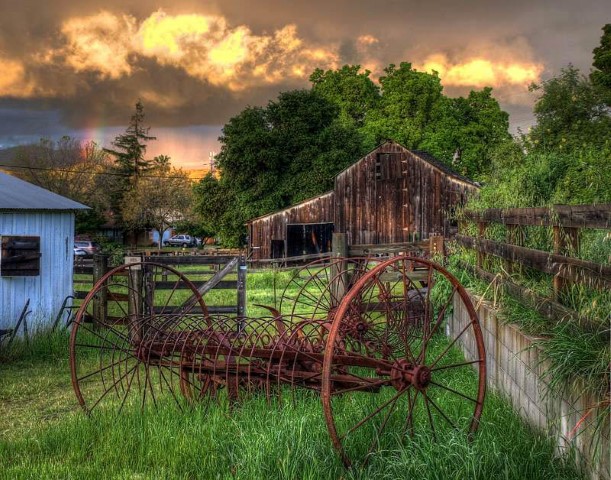 The historic Bernal-Gulnac-Joice Ranch | Photo: Santa Clara County Parks
Santa Teresa County Park
Ten miles south of downtown San Jose, you'll find 1,673-acre Santa Teresa County Park, with views out over the surrounding valleys, spring wildflowers and native wildlife. The park also includes a historic ranch and even an archery range (but check first: the range can be closed under COVID restrictions).
With 17 miles of unpaved trails to explore, the park offers plenty of options. The 3.8-mile Coyote Peak and Ridge Trail Loop and 8.3-mile Santa Teresa County Park Trail Loop are popular options. Dogs are allowed on-leash. Tip: Call 408-355-2200 (option 4) for trail conditions and closures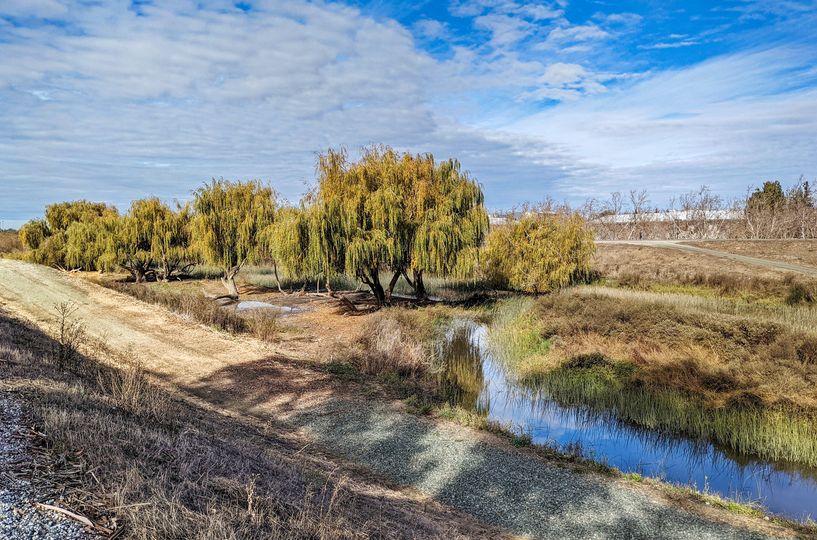 Ulistac Natural Area | Photo: Ulistac Natural Area organization / Facebook
Ulistac Natural Area
The Ulistac Natural Area offers great opportunities for bird watching in a vibrant restored South Bay habitat. The City of Santa Clara's only dedicated nature space, the area consists of 40 acres along the Guadalupe River, a migratory route for birds, and encompass seven distinct habitats. The Ulistac area was once used by the Ohlone people as a seasonal camp and is named for an Ohlone chief.
Thanks to volunteer efforts to remove invasive plants and plant California natives instead, visitors may sight a variety of nesting and migrating birds, rabbits and other small wildlife. Bonus: If giving back and getting more involved in your community are also on your resolutions list, look for chances to volunteer in Ulistac once COVID rules allow.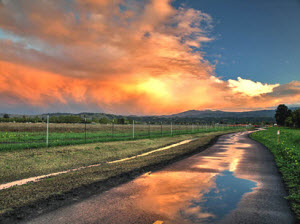 Marial Cottle Park | Photo: Santa Clara County Parks
Martial Cottle Park
For people with mobility challenges or who can't easily get to some of the open spaces on the outskirts of urban San Jose, the flat, paved trails at Martial Cottle Park may provide a great option. The park was a family ranch from 1864 to 2014 and now houses an organic farming operation on some of the land, as well as offering community education about agriculture and the environment. Leashed dogs are allowed.
Extra credit: If you like Marial Cottle Park, you may also want to plan a visit to the 47-acre Emma Prusch Farm Park, where you'll find butterfly gardens, a "Friendship Forest" planted with trees from around the world and a small farm-animal area, among other attractions.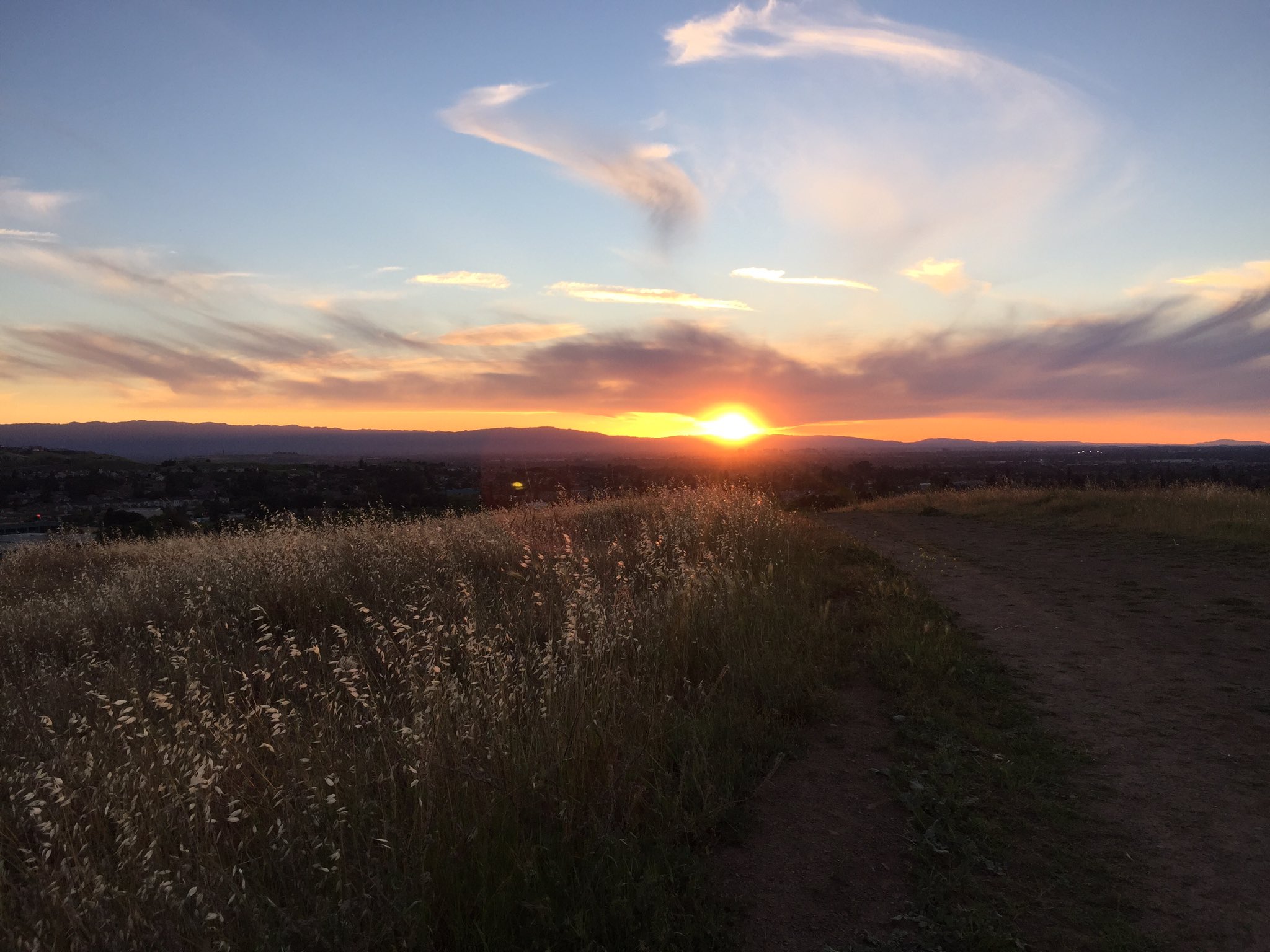 Sunset in Montgomery Hill Park | Photo: Raghav Jeyaraman / Twitter
Montgomery Hill Park
For an easy and sometimes less-crowded option in the south San Jose area — though all bets on crowding can be off during lockdowns — try the eight-acre Montgomery Hill Park. All Trails rates the park's scenic 1.6-mile loop as lightly trafficked. "Lovely views across city and mountains in backdrop. Beautiful in spring, bit dry during summer," advises one All Trails user. "Sunset views are gorgeous. Walk down the creek is shaded and very tranquil."