The Bayview District is rolling out a new welcome mat for those arriving in San Francisco from northbound on the Bayshore Freeway. Just like the iconic "Hollywood" sign lets people know they're in Tinseltown, a set of ten-foot letters spelling out "BAYVIEW" went up Monday to let motorists entering San Francisco know where it's at.
The letters are up, but they've still got plastic on them and it's a work in progress.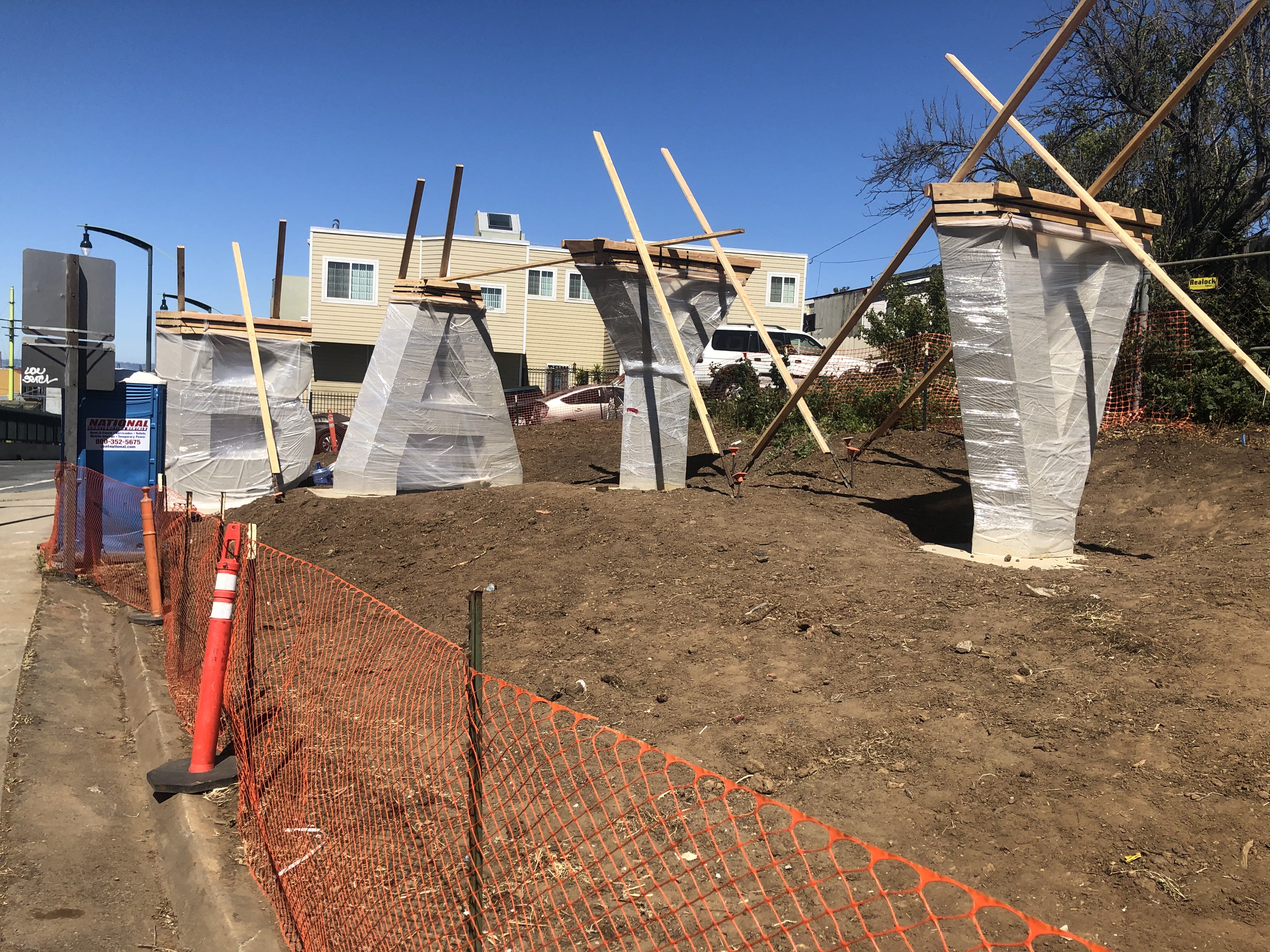 The current state of things. | Photo: Joe Kukura/Hoodline
Make that very early in that progress. KGO reports that large, flat-bed trucks hauled the letters in on Monday, so the work is just getting started. Landscaping will be done to beautify the currently barren area. "The individual letters will be overlaid with mosaic tile whose colors celebrate the community's African and Native American heritage," adds a press release.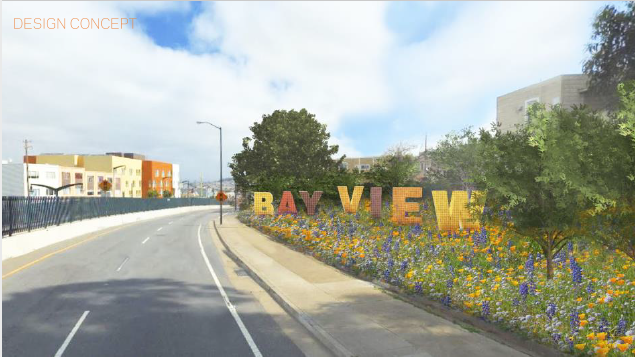 An HOK Marketing rendering of the far finer finished product is seen above.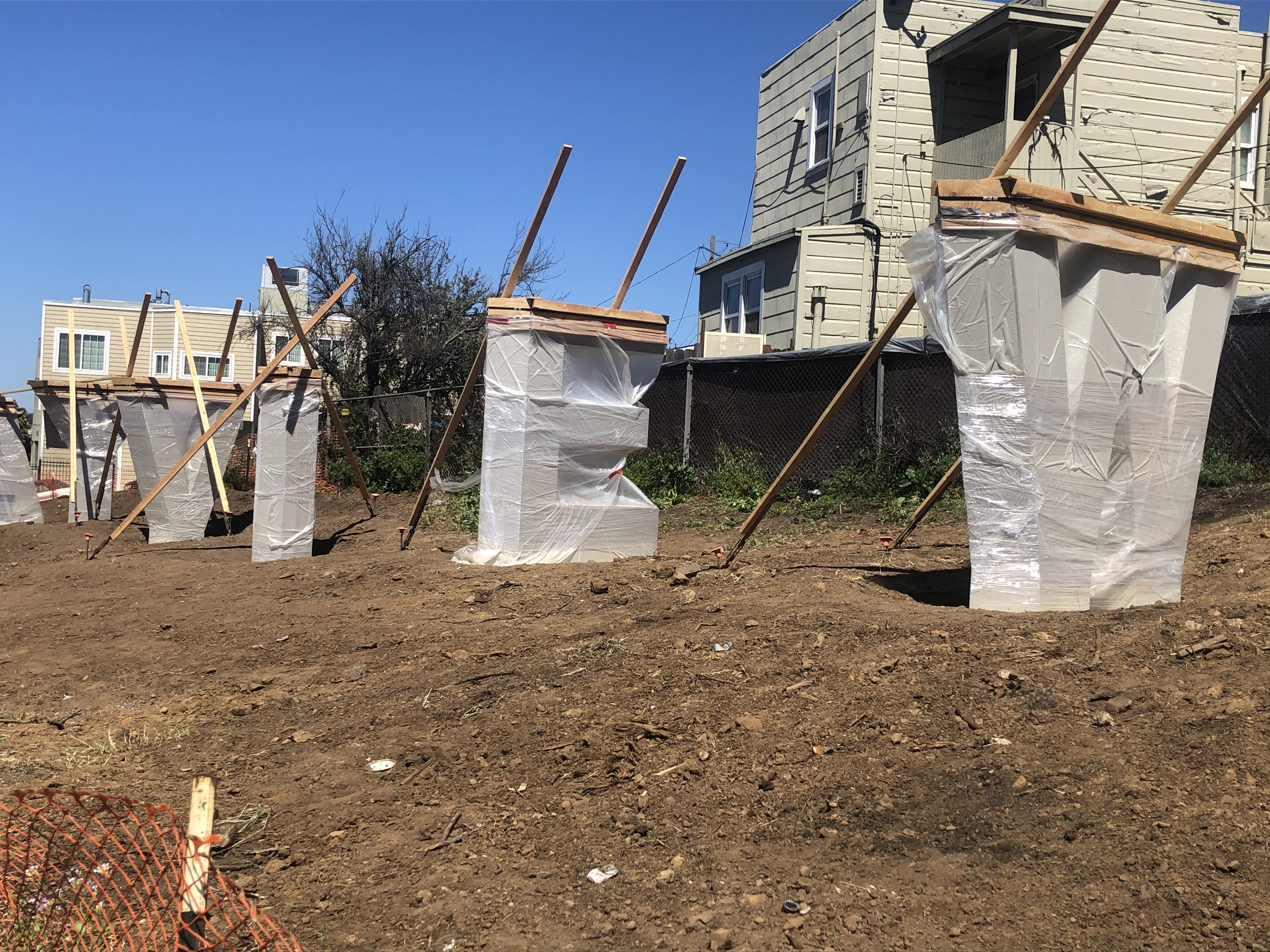 Photo: Joe Kukura/Hoodline
"We wanted to create a special sort of identity for the Bayview," design firm HOK Marketing coordinator Phillip Gangan told KGO. "It's one of the biggest neighborhoods here in the city, but has been historically marginalized and neglected over the years and so hopefully this creates a new identity and a new gateway into this part of San Francisco."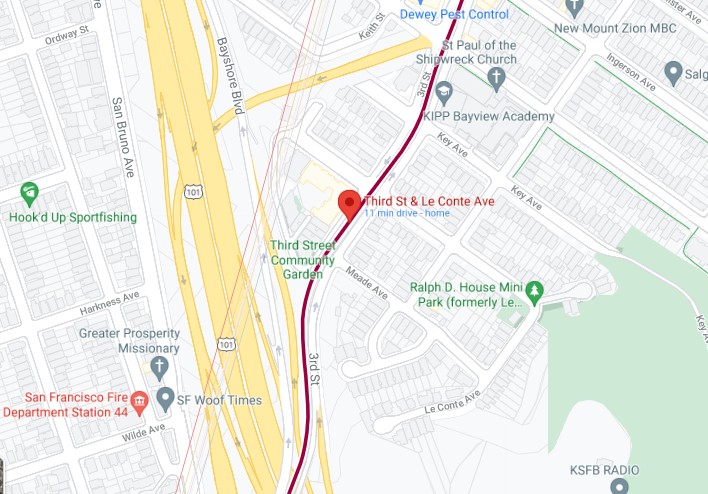 While there is a sidewalk and the area is pedestrian-friendly, this design seems more for motorists to see. But pedestrians can pass by taking the T-Third rail train the Third Street and La Conte Avenue stop and walking up the hill on the Bayshore Boulevard sign. The letters are across the street from the Third Street Community Garden.

And yes, the T-Third trains are indeed running again.