An inanimate boulder that is the unofficial barometer of San Francisco political sentiment has weighed in with its latest proclamation. The Bernal Heights Rock, a frequently repainted canvas of sociopolitical messaging and seasonal fare, has just been repainted to say "Stop Asian Hate," a reference to the disturbing trend of attacks against Asian Americans that have plagued the pandemic period.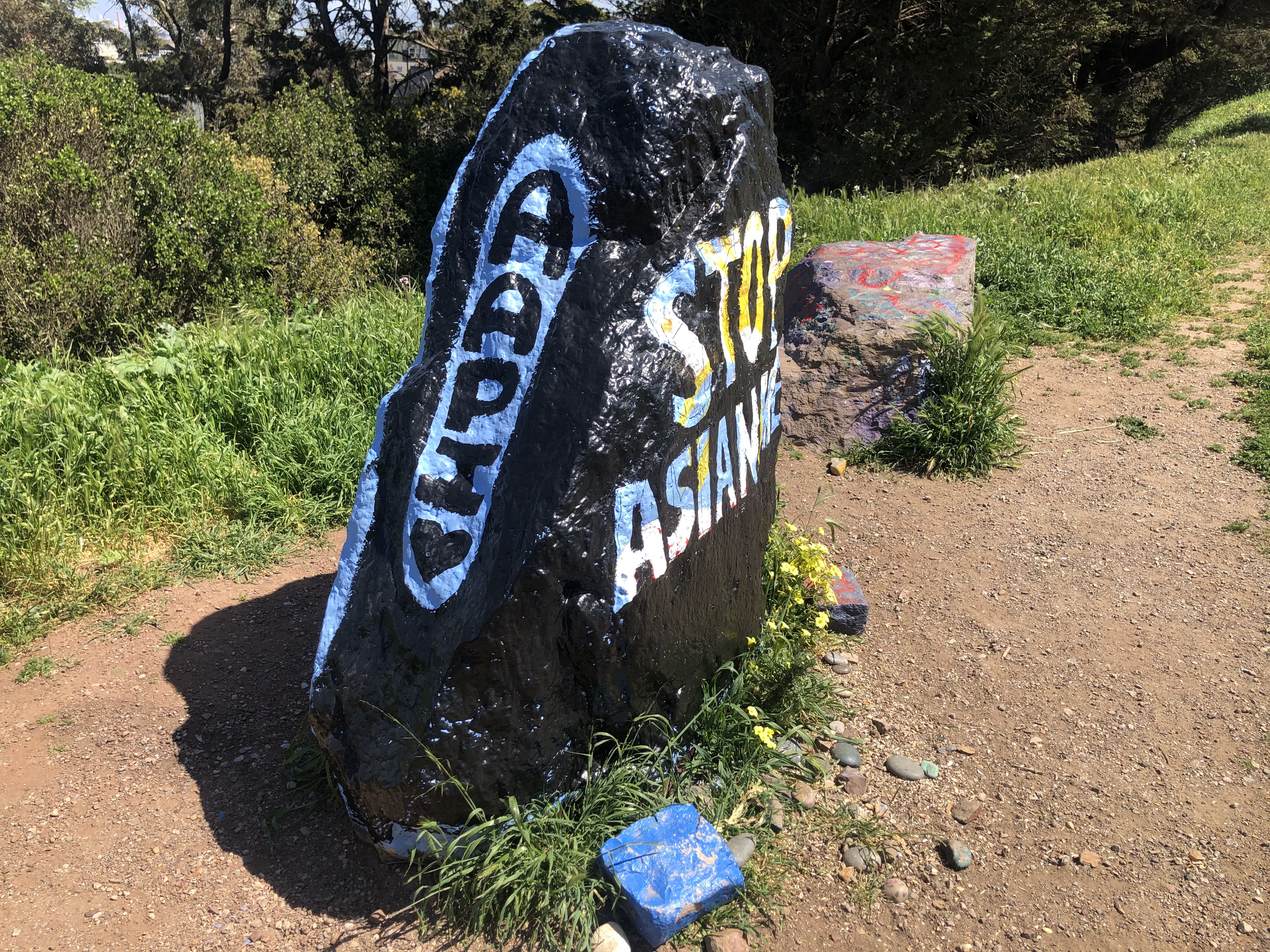 Photo: Joe Kukura/Hoodline

It's unclear the artist who painted the latest work on the boulder, and the piece is not yet represented on the Bernal Hill Rock Instagram account that records the rock's most recent iterations. The lettering still shows through bits of the "Here comes the sun" painting that was the previous painter's offering.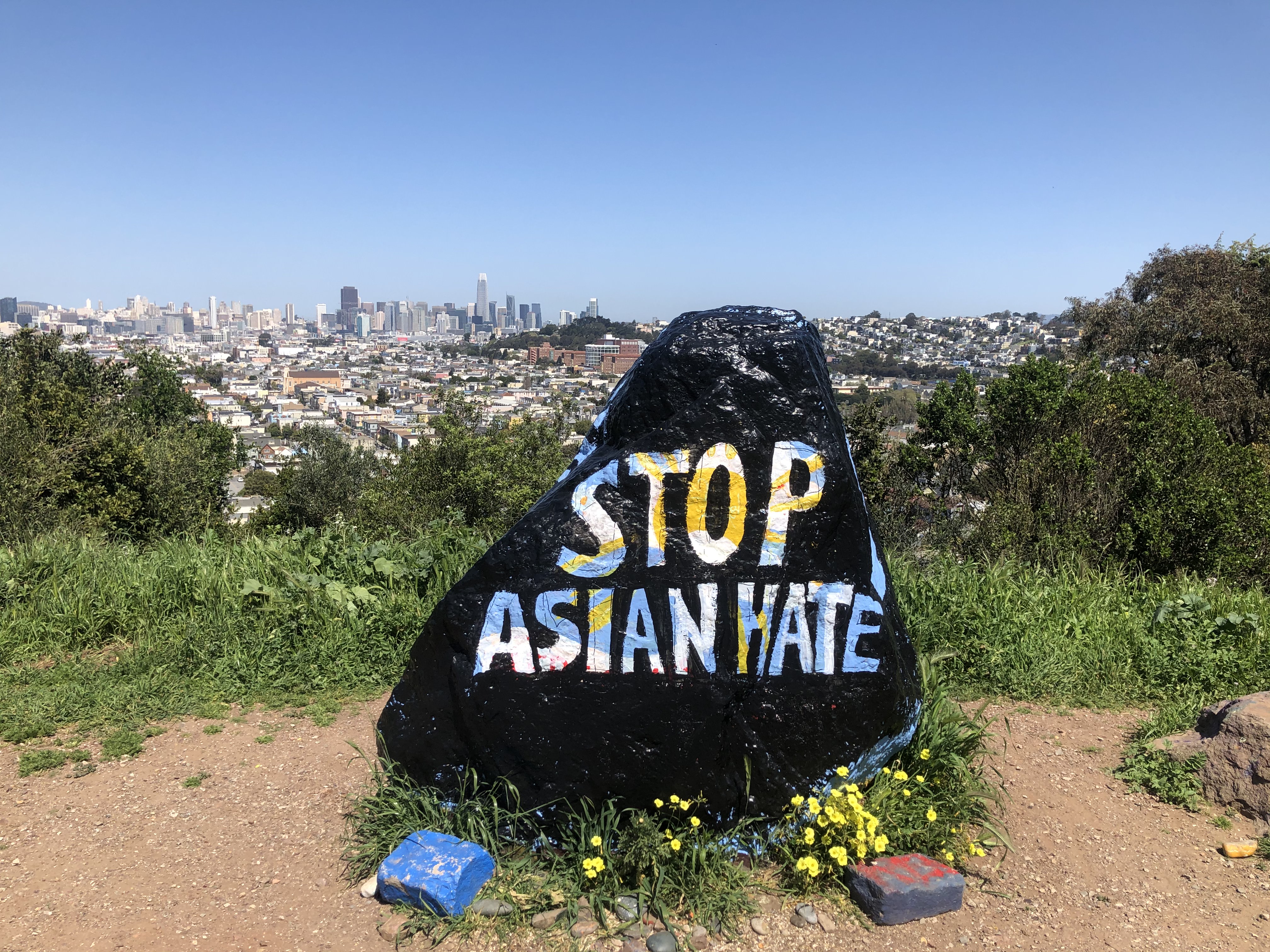 Photo: Joe Kukura/Hoodline
This rather innocuous form of political messaging did get controversial over the summer, when a "Black Lives Matter" message was painted over at the height of the George Floyd unrest, The message was painted back and painted over again several times before SF Public Works painted over the BLM message, drawing outrage, recriminations, and an apology from Public Works.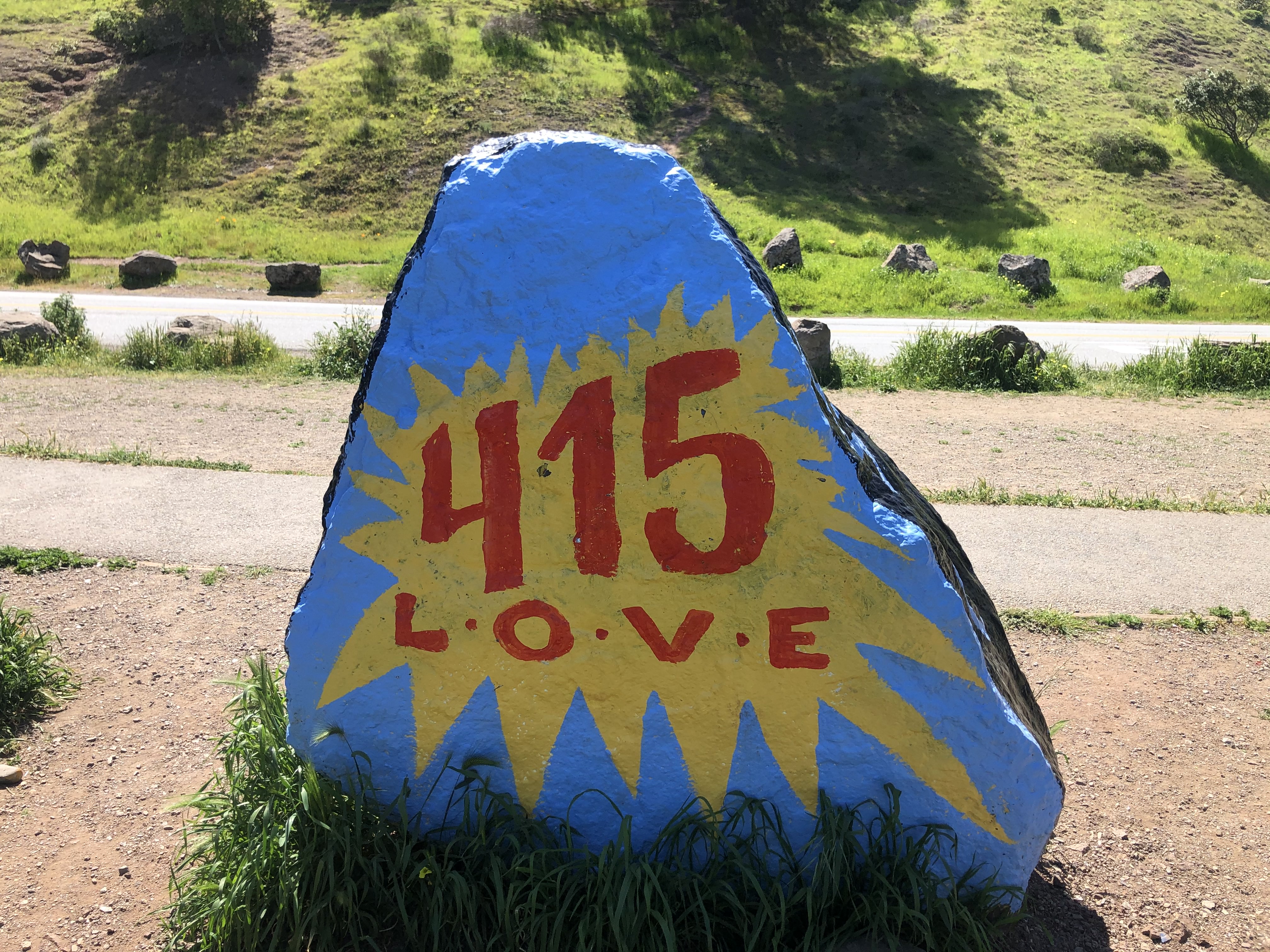 Photo: Joe Kukura/Hoodline
The reverse side of the rock shows a "415 Love" message whose base color indicates it was part of the previous work.
Other Bernal Rock paintings of note have included Black Trans Lives Matter, a fried egg, spooky Halloween, and an avocado.