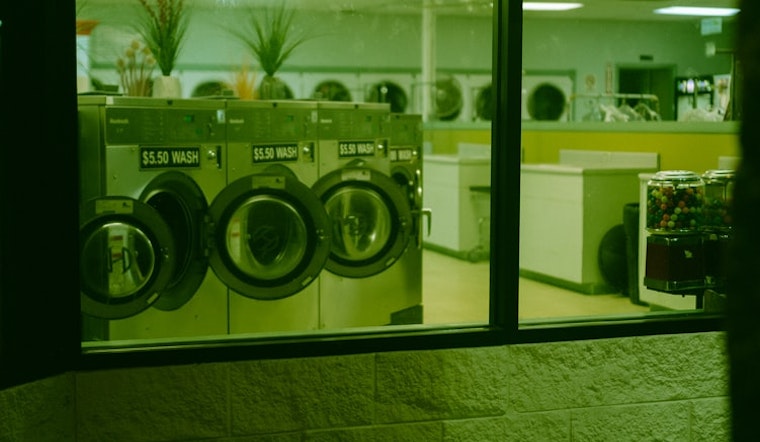 Published on March 04, 2021
A persistent wave of harassment against Asian Americans has been an ongoing concern in San Francisco's Chinatown neighborhood. Those concerns won't be eased anytime soon, as KGO brings the news of another assault of a 67-year-old Asian-American man, this time in a laundromat near the Nob Hill/Chinatown border, where the victim is beaten and robbed by three suspects. The suspects reportedly took "several hundred dollars" from the victim.
The attack, which took place on Tuesday, February 23 at about 10 p.m., is seen in the video below from KGO's Dion Lim. The incident is described as taking place "in the area of Washington & Mason" Streets, though it's unclear at which laundromat this took place. In a span of under 40 seconds, three suspects enter the laundromat, and one appears to kick the man in the chest. They drag him from his chair and to the ground, appear to empty his pockets of money, and vacate the premises. (NOTE: The video below is disturbing, though does not have sound.)
KGO also adds that "According to SFPD documents, the three attackers may also be tied to multiple auto burglaries," and that the SF Police Officers Association is offering an additional $2,500 for information leading to an arrest.
SFGate adds that the victim sustained "non-life-threatening injuries," and reached out to District Attorney Chesa Boudin's office for comment.
"Our office denounces any violence against the AAPI [Asian-American Pacific Islander] community and we condemn attacks on the elderly or vulnerable members of our community," spokesperson Rachel Martin told SFGate. "We are continuing to collaborate with our justice partners and with leaders in the AAPI community to work on ensuring the AAPI community is safe."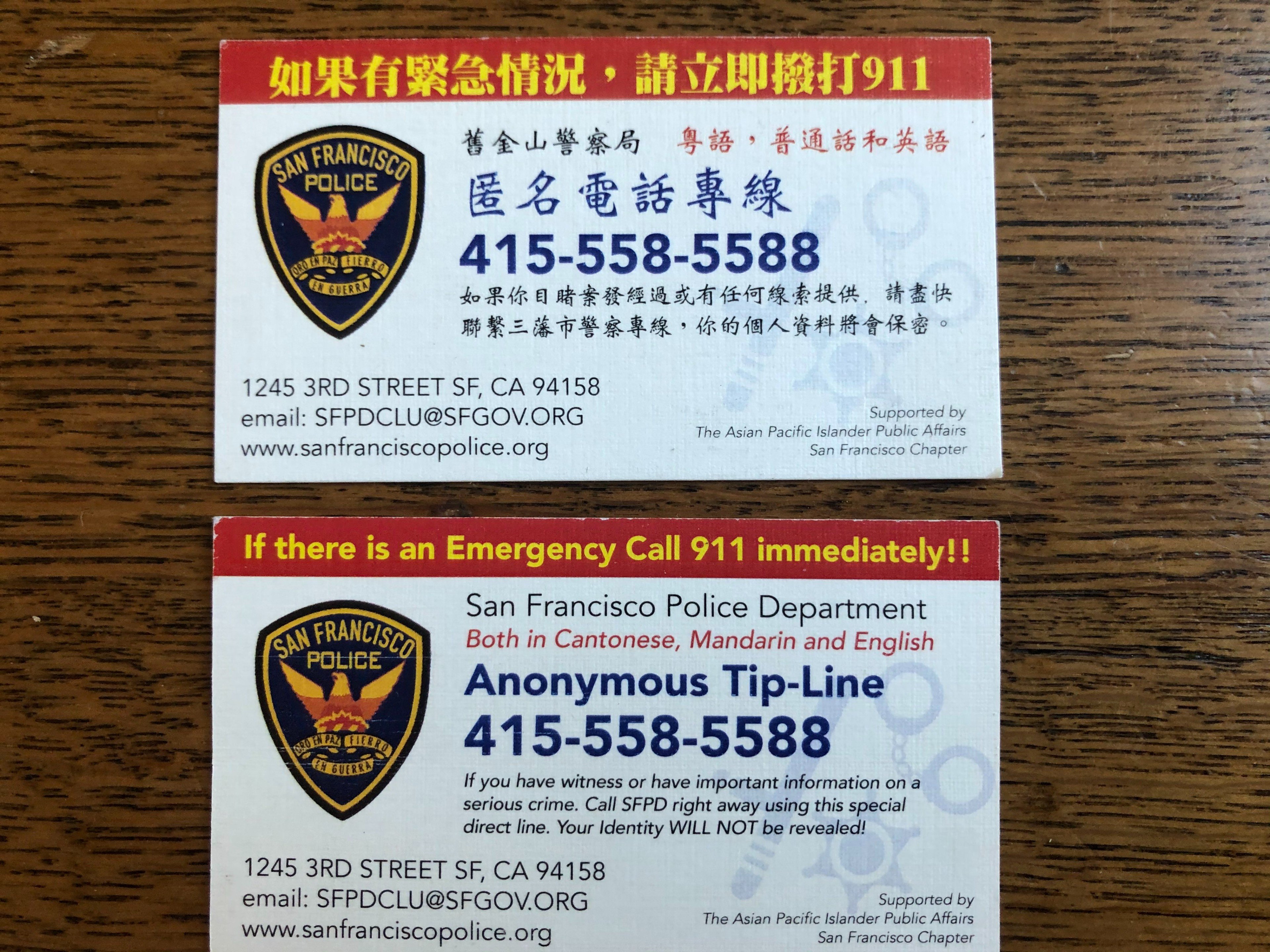 The attacks come despite increased police foot patrolling the neighborhood, and the above cards being circulated, paid for by the Asian Pacific Islander American Public Affairs Association (APAPA).

"This isn't a new issue," Chinatown Community Development Center executive director Malcolm Yueng told Hoodline last month. "This surge in attacks and robberies of the vulnerable members of our population, which are typically seniors, women, and in some instances young folks, this has been going on for years."

Anyone with information on the incident is encouraged to call the SFPD anonymous tip line at 415-558-5588, or TIP411 (847411) in the "To" field and the keyword "SFPD" in the text field. You can also submit an anonymous tip online.