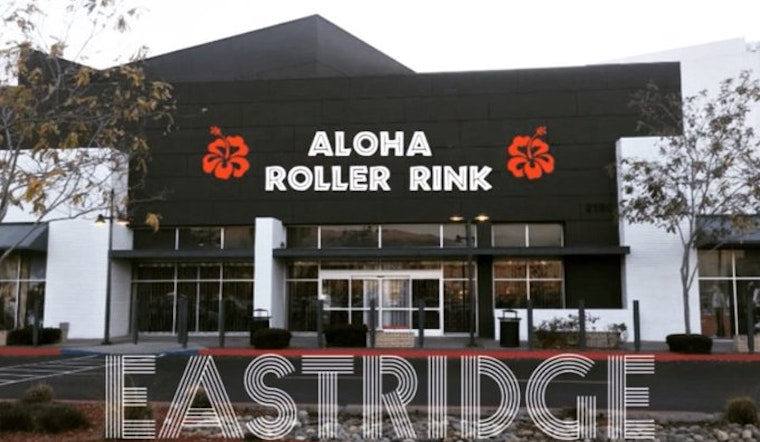 Published on July 06, 2021
Wheels will hit the hardwood for the first time in a year and three months at the Aloha Roller Rink in East San Jose. The location at the Eastridge Mall opened back up to anxious roller skaters starting Saturday, July 3. According to the rink's website, the rink stayed open until midnight that night.
The Aloha Roller Rink was forced to close in March of last year due to the pandemic. Shortly after, it was turned into a vaccination clinic operated by Santa Clara County. East San Jose got hit the hardest during the pandemic and the clinic ended up giving 85,000 doses of the vaccine.
The public health department commended the rink's owner for allowing the county to use her facility which was much-needed in East San Jose. "It has been a great partnership and has definitely changed the life of many people here in our county," spokesperson Ricardo Romero told Mercury News.
"It was really empowering to have the opportunity to partner with the county and Stanford Health and get on the other side of the problem and be part of the solution," owner Liz Ruiz told the Mercury News. She says she got the keys to her building back just two days before the reopening date. "We have a really fast turnaround but I don't want to wait and be closed any longer than I need. I need to get open."
Ruiz was stuck trying to make ends meet while she was closed during the pandemic and says working with Eastridge Mall helped keep her from having to shut down permanently.
If you want to head to the roller rink, you can save time by filling out a roller skating insurance waiver. There's also a mini-golf and an arcade for your enjoyment.
Admission to the Aloha Roller Rink is $15, and skate rentals are $3 for old-fashioned quad skates, or $5 for rollerblades.
Hours are Tuesday to Thursday, noon to 10 p.m.; Friday noon to 1 a.m.; Saturday 11 a.m. to midnight; and Sunday 11 a.m. to 10 p.m.