A West Contra Costa middle school is now officially named for local legend Betty Reid Soskin, America's oldest active national park ranger who serves at Richmond's Rosie the Riveter/WWII Home Front National Historic Park.
The West Contra Costa Unified School District renamed the El Sobrante school in honor of the civil rights activist, musician and businesswoman on her 100th birthday Wednesday.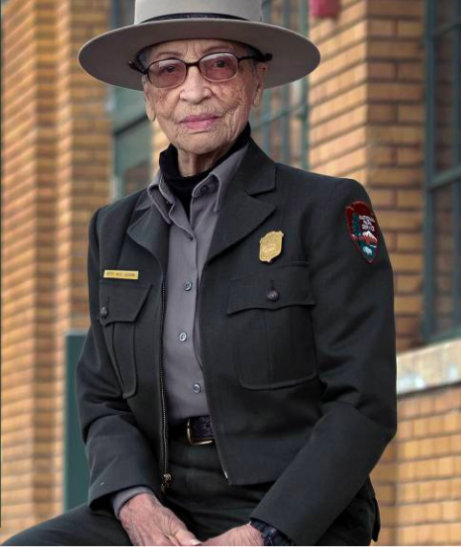 Betty Reid Soskin Photo: WCCUSD
Reid was already more or less a household name for waves of Richmond-area students who've learned about the contributions and experiences of people of color during World War II thanks to her efforts at Rosie the Riveter Park. She's also come to recognition nationally, especially since being honored by President Obama with a presidential commemorative coin in 2015.
And now, the newly centenarian ranger is the namesake of Betty Reid Soskin Middle School in El Sobrante.
"Having a school named for me is more than I ever thought of because it means that a number of children will go into the world knowing who I was and what I was doing here," Soskin told ABC7 News. "Maybe it will make a difference."
Previously named Juan Crespi Middle School, the school's faculty asked its students to research the Franciscan missionary and Spanish colonizer for whom it was named at the start of this year. Students didn't like what they found, and the district voted to change the name.
Unlike San Francisco's sweeping school-renaming efforts that have incurred widespread criticism and ridicule, not least for getting critical historical details from infamously unreliable Wikipedia, the renaming of Crespi to honor the popular Soskin didn't meet with opposition. Principal Guthrie Fleishman told EdSource that all the parent, students and administrators he'd talked to were enthusiastic to "re-imagine the school under a different banner."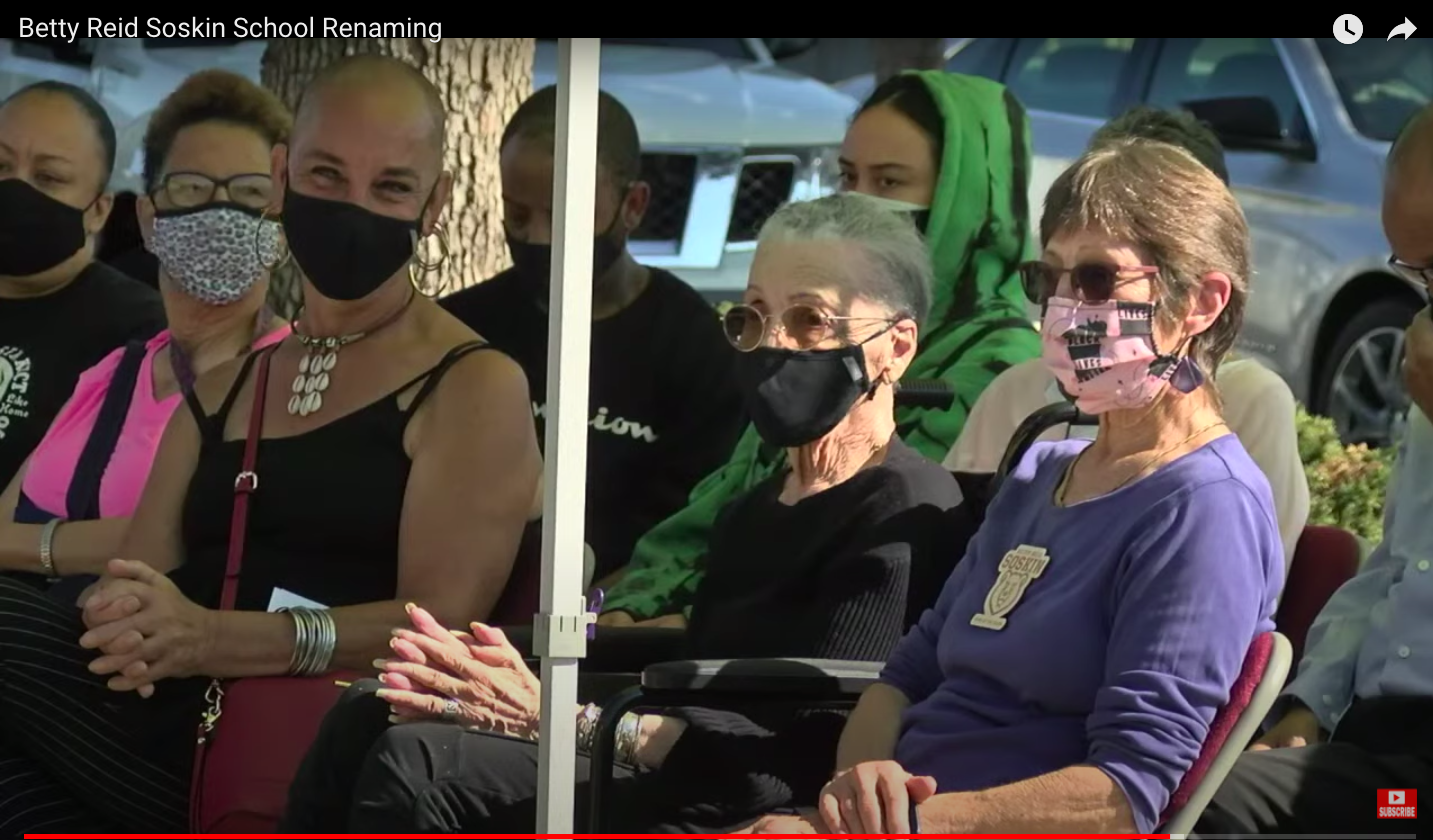 A screenshot shows Soskin at the renaming ceremony. Source: WCCUSD / Facebook
Soskin appeared at the combined renaming and birthday ceremony in a wheelchair Wednesday, but stood to cut a ribbon to conclude the event, which was held in person for a small group and broadcast for the public on Facebook Live.
"Betty Reid Soskin is a national icon, leader and symbol of inspiration in the WCCUSD community," commented school district board trustee Demetrio Gonzalez-Hoy, who served on the school board's Juan Crespi Renaming Committee along with trustee Jamela Smith-Folds, according to the Richmond Standard newspaper.