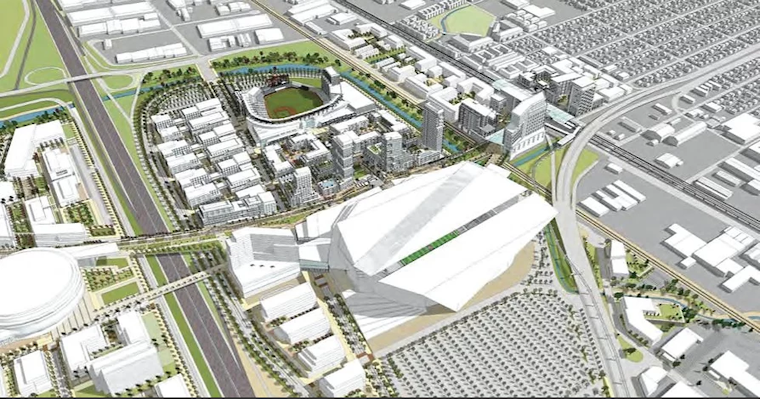 Published on December 17, 2021
Get ready for a big influx of development-created jobs and careers coming to the Oakland Coliseum site starting in the year 2024. That was the message this week from city leaders and the African American Sports and Entertainment Group who held a press conference to announce their plan. According to AASEG's "30K 4 O-A-K" employment and job training initiative, 30,000 living wage jobs will be created which include opportunities in construction and maintenance, the service industry, retail, security, and many others.
AASEG is still working out plans on what it will develop at the site but they are promising to provide meaningful jobs with fair wages that would impact members of all the communities in Oakland, especially the disenfranchised ones. "At a time when our community is being severely impacted by increasing homicides, public safety issues, retail theft, health and wellness inequalities, lack of meaningful employment, and rapid housing displacement, there is a huge need for our community to come together in unity and step forward with real solutions," AASEG founder Ray Bobbitt Bobbitt said in a statement to ABC7.
According to KTVU, jobs will pay a minimum of $15 per hour and some will be meant for Oakland teenagers while others will "include permanent, salaried jobs at cost-of-living wages for the Oakland area."
Training programs like apprenticeships, mentoring, and coaching are expected to be included for people who may want to jump into something new. "There is a need for jobs in Oakland, there is a need for job training services," Oakland City Councilmember Noel Gallo told ABC7. Officials estimated that six employment opportunities will be created for every 1,000 square feet of retail space that is built.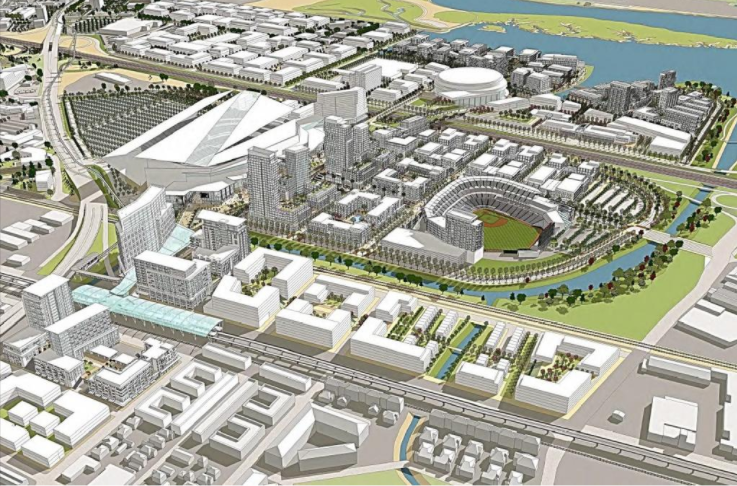 Rendering via AASEG

The AASEG has exclusive rights to purchase half of the Coliseum site while the Oakland A's own the other half. The "30K 4 O-A-K" plan would presumably get underway in 2024 when the A's stadium agreement ends and they move into their newly built ballpark. Even though it's a few years out Oakland City Councilmember Treva Reid is excited for the prospects given the economic devastation from the pandemic. She told KTVU more than 500 businesses were shut down in East Oakland this year alone.
Along with that is the hope that more jobs will help combat a dramatic rise in crime. The Coliseum area is a hot spot for deadly violence as Oakland deals with a 10 year high in homicides. "Nothing stops a bullet like a job," community outreach advocate John Jones III told KTVU.