It appears the often-overlooked city of Menlo Park is about to get a new dining destination, and it is sure to attract interest from foodies in Silicon Valley. A new, mixed-use development called Springline, now under construction at 1300 El Camino Real between Valparaiso Avenue and Oak Grove Avenue, has just announced several exciting tenants with San Francisco cred. A press release from developer Presidio Bay Ventures gives us a glimpse of some of the eight restaurants and cafes that will be at the 6.4-acre site.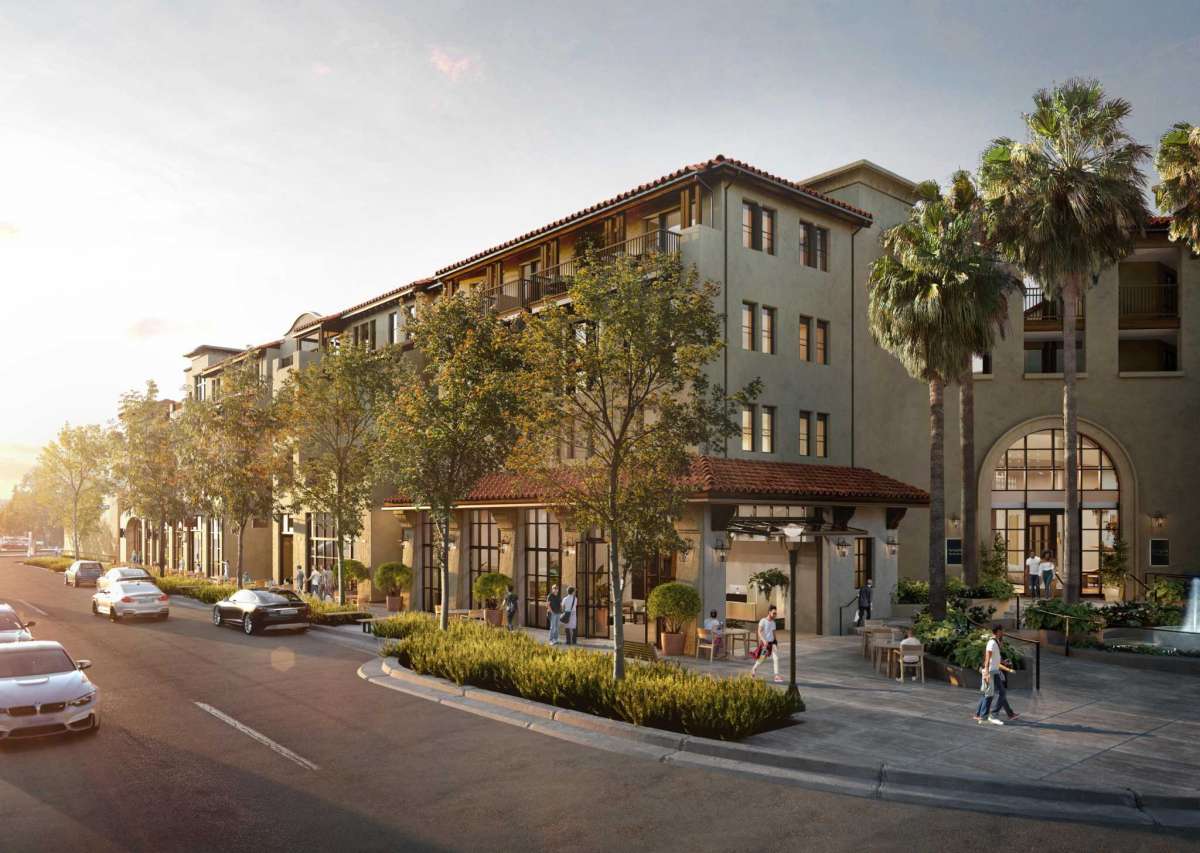 Photo Credit: Presidio Bay Ventures
Several of the businesses are expansions from San Francisco, including two new, unnamed Italian eateries from the team behind Che Fico, which will become the anchor of the dining options at Springline. One will be a traditional restaurant with some of the DNA of Che Fico, and the other will be an Italian market that features local produce, a butcher counter, and an area for walk-up gelato.
San Francisco's Andytown Coffee Roasters plans to open a coffeeshop at Springline, and a new location of SF's Burma Love is also take shape. Burma Love, as you may know, is a spin-off of the beloved Burma Superstar mini-chain.
A cafe and wine bar called Canteen will also be part of the Springline lineup, and will be headed by the chef from Camper, a well-known restaurant on Santa Cruz Avenue, just a few blocks away from Springline.
The development will also include Menlo park's first brewery. The San Francisco-based Barebottle Brew Co., which also has a taproom in Santa Clara, will offer a pet-friendly watering hole for beer drinkers.
There are still spaces for three other restaurants at the complex which have not yet been filled. The Che Fico offshoot is expected to open by the end of this year, but timelines for the other restaurants haven't been released.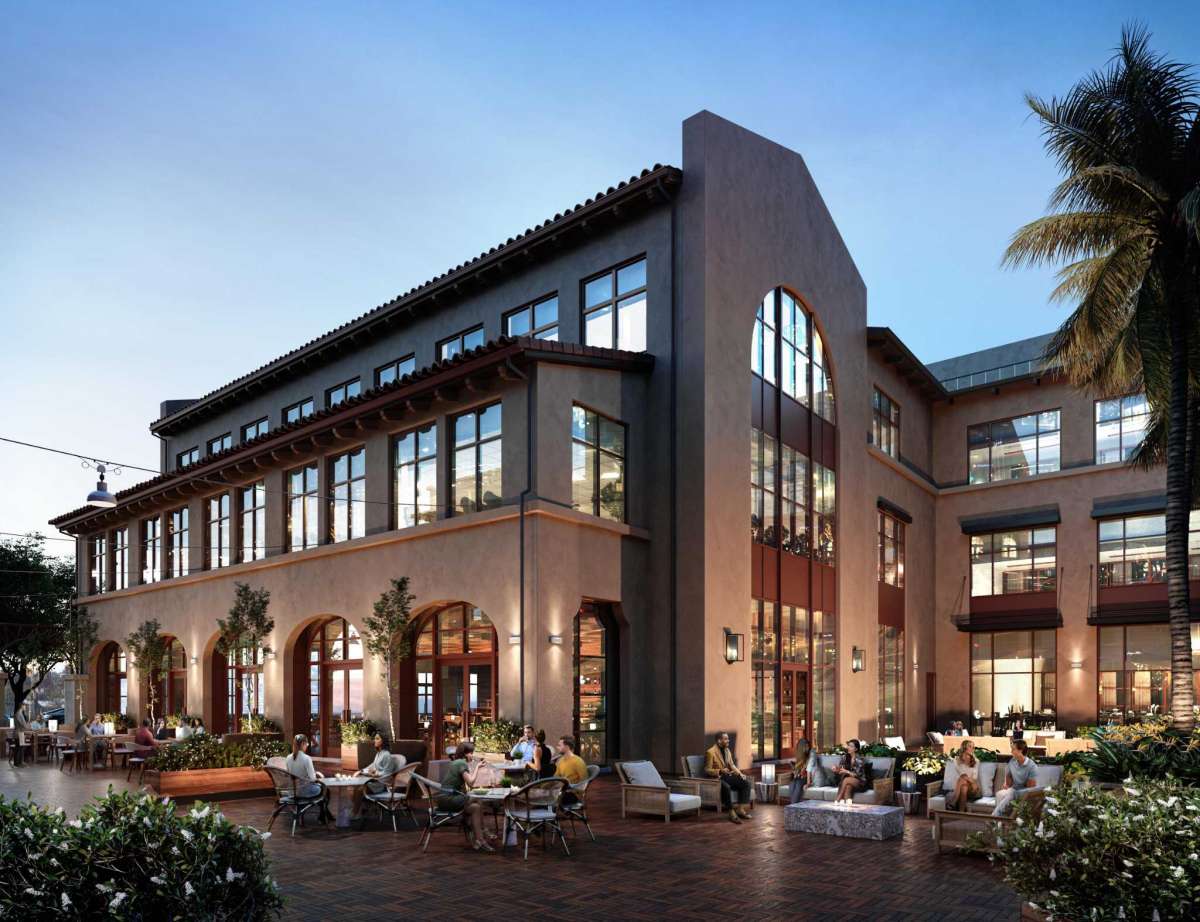 Photo Credit: Presidio Bay Ventures
"We continue to gain momentum with award-winning San Francisco dining staples and best-in-class companies at the top of their respective industries who are choosing to call Springline home. Our vision to fully activate this development and solidify a future for downtown Menlo Park, " says K. Cyrus Sanandaji with Presidio Bay Ventures, speaking to The Almanac.
The residential portion of the development is expected to have 183 apartments. According to the SF Chronicle, the site will include "high-end amenities including a pool, pet spa, and indoor golf simulator."
We're also learning about some of the office tenants that will be moving into Springline once it's complete. Software giant Genesys, co-working space Canopy, Symphony Technology Group, law firm Kilpatrick Townsend & Stockton LLP, and financial firm Menlo Ventures are also planning to locate there. It remains vague on when all this will open but keep your eyes out for announcements toward the end of the year.