Liholiho Yacht Club relocated to the Mission District last year so that the original Lower Nob Hill location could undergo renovations. But now, the owners have turned the temporary Liholiho space into an entirely new restaurant called Good Good Culture Club, under the helm of some up-and-coming chefs.
Don't worry though, Liholiho will be back in its original, and newly remodeled location on Sutter Street this spring. For now, the focus is on the new, more casual, and more colorful two-story eatery at 3560 18th Street, dubbed Good Good Culture Club — in the space that was home to the short-lived Dear Inga, which opened in late 2019.
"We're not opening Liholiho Yacht Club No. 2," owner Ravi Kapur, who remains executive chef of Liholiho, told the SF Chronicle. Good Good Culture Club officially opens Friday January 21, featuring Laotian, Filipino, and other Asian flavors through wood-fired cooking in a much more eclectic, pandemic-practical space.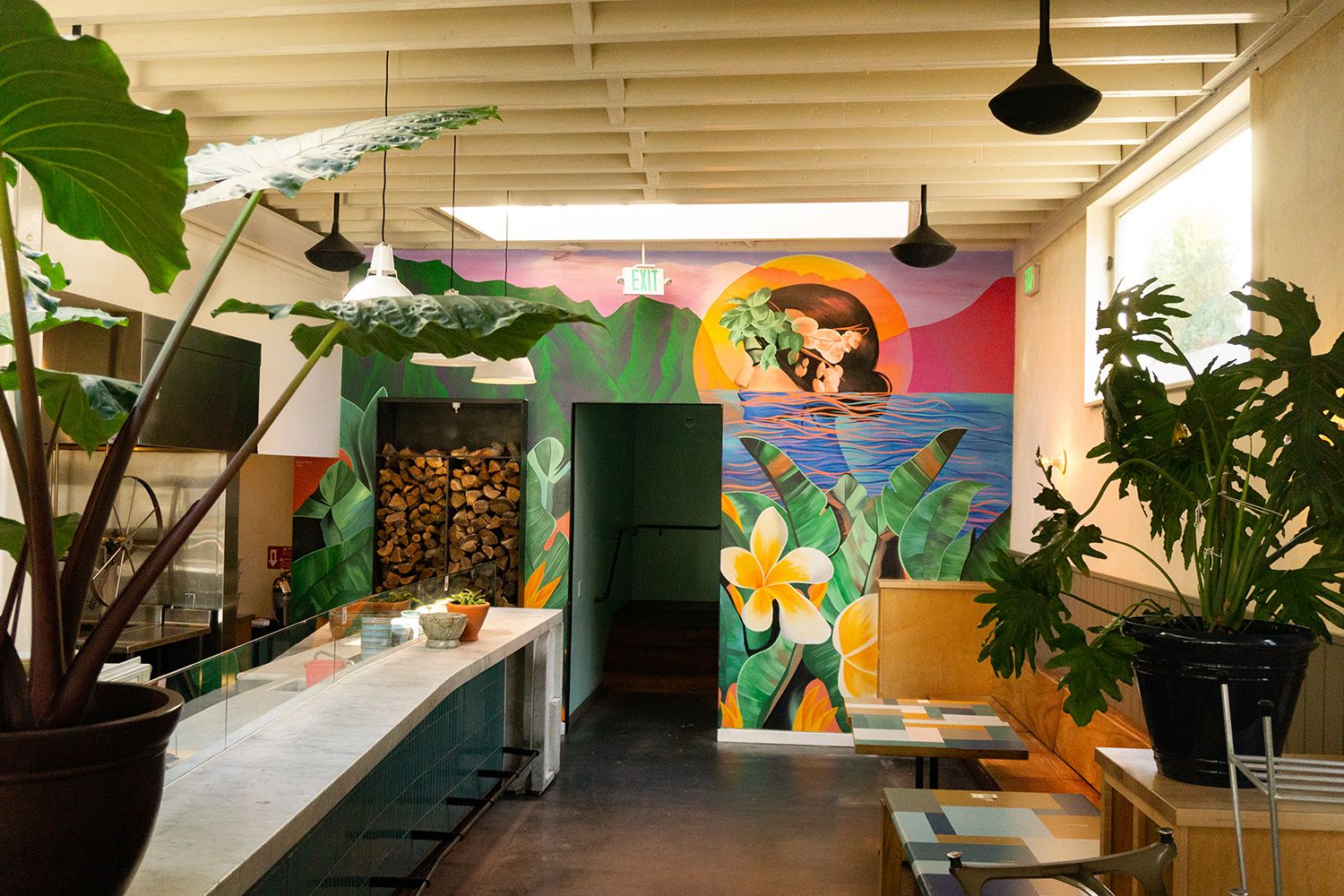 Photo & Mural Credit: Kalani Ware
SFist reported in December, when the opening date was first announced, that the kitchen would be led by a pair of chefs, Kevin Keovanphang and Brett Shaw. The co-chefs are getting much of their inspiration from family recipes and experiences, and approaching the menu differently from the more Hawaiian-driven Liholiho. They're also getting help from staff who are encouraged to offer their ideas to managers as a way to push for better equity for all staffers. "The collaborative nature of (Good Good) makes it so that any cook or anybody in this restaurant who wants to have an influence on the direction on the menu, we welcome that," Shaw told the Chronicle.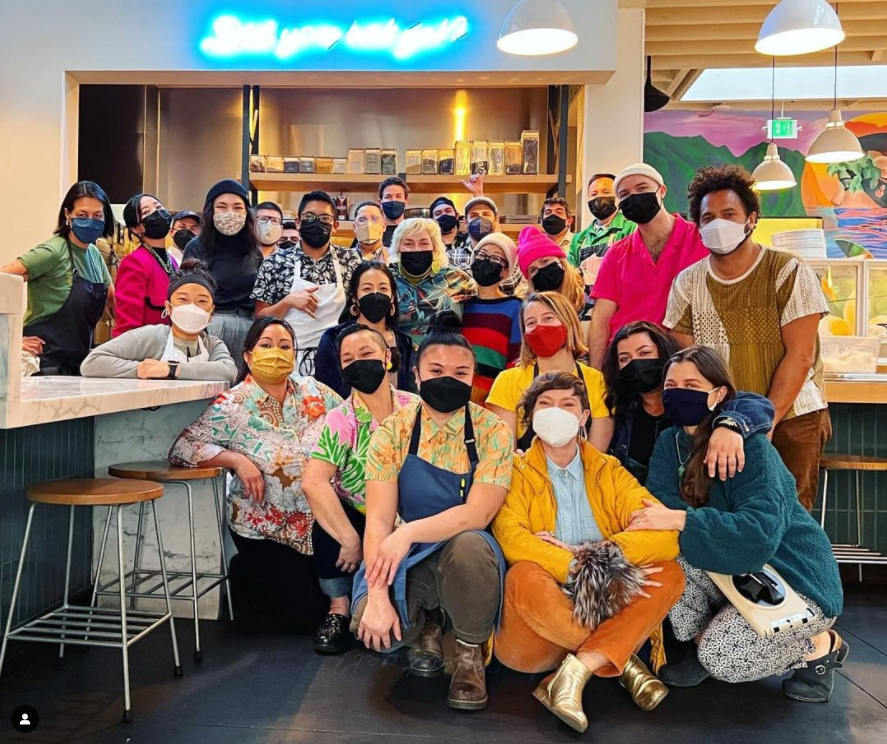 Photo Credit: [email protected]
Another interesting way Good Good Culture Club is trying to help its employees is through their so-called "equity fee," which is a 20% service fee added to every bill that is designed to be an alternative to tipping and is equally distributed amongst front- and back-of-house staff. They also have limited operating hours to help staff out. It's open from Tuesday to Saturday from 5 p.m. to 9 p.m.
Following Dear Inga's closure — which was initially billed as temporary — the space was more recently used as a pop-up that the owners had put together called Baan Keo. According to the Chronicle, some of the menu items from the pop-up are being served on the Good Good Culture Club menu, like the Laotian-inspired dish called Mom's Sticky Rice Sausage. Some of the other items include whole fried petrale sole, red curry catfish, cornish game hen, beef back ribs, and short ribs. The chefs purposely did not devote special attention to one certain type of cuisine which makes for a wide variety of tastes.

Here's the current menu: