A beloved downtown San Jose restaurant that features live music was relocated to a new home over the weekend, but operations are still underway at its old site. The entire structure of Poor House Bistro was moved a couple of miles away to Little Italy to make way for Google's huge new planned development downtown. The restaurant has been serving up New Orleans-style cajun food favorites since 2005 inside a large, historic Victorian home near the corner of Barack Obama Boulevard and West San Fernando Street. Poor House Bistro has also become a cool place to kick back and enjoy live music from blues and jazz artists from across the region.
On Saturday morning, the large home was decked out in a Mardi Gras theme and towed down Montgomery street, past the SAP center, and down St. John Street to its new resting place near the interaction of West Almaden Boulevard. The building was placed between a new Italian museum that is currently taking shape and Henry's Hi-Life restaurant. According to the Mercury News, the two-mile trek took around fours hours to complete and had live music courtesy of the St. Gabriel's Celestial Brass Band of Lafayette. PG&E crews led the way by removing powerlines that could get hit by the large home and some tree-trimmers were also on hand to make sure the building would stay clear of the lower hanging branches.
The Mercury News reports that the location is the third one for that particular Victorian-era home. The family of Poor House Bistro owner Jay Meduri lived in the home at 91 Autumn Street before turning it into a restaurant in 2005. Meduri's grandparents moved the home to that location in the 1950s after it served as a sorority house on 11th Street near San Jose State. There is still plenty of activity at the site where the home once stood. According to Poor House Bistro's Facebook page, the heated and covered patio is still operating with a full menu, full bar, and live music.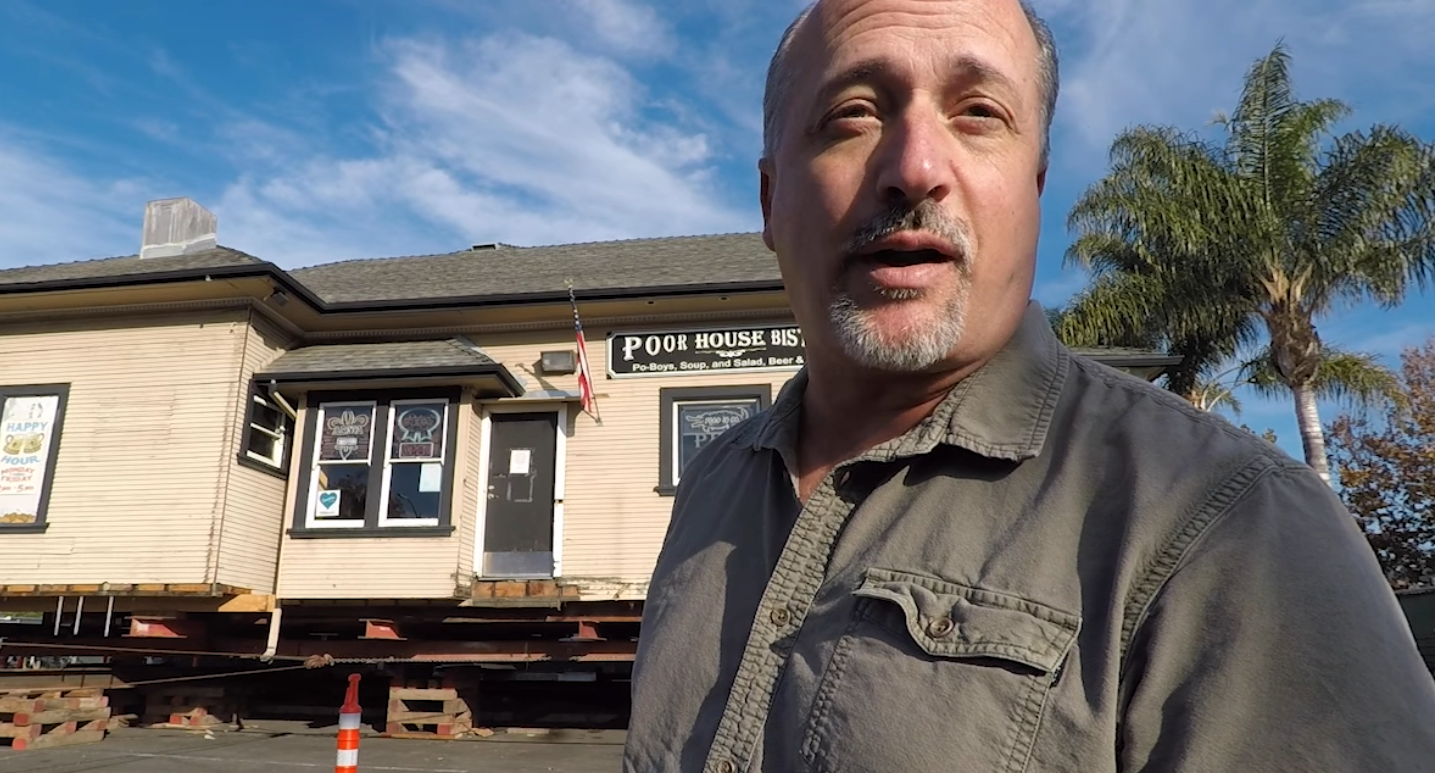 Photo Credit: Poor House Bistro/Facebook

There is still a lot of construction work and inspections to do at the new Little Italy location at 317 W. St. John Street and the owners tell the Mercury News that they "won't be open until late spring or early summer." That means Fat Tuesday celebrations in March will be at the original location on Autumn Street.