Tech workers and residents in North San Jose are about to get a new option for a convenient and tasty slice of pizza. iSlice, based in the East bay, is about to expand to a busy location at the corner of Technology Place and North First Street, as reported by the Mercury News. The small location was a former Subway restaurant in a shopping center that houses a Starbucks and several other restaurants like Pho Bel Air and BurgerIM.
iSlice celebrates the pizza culture in New York, saying on Yelp "we specialize in thin-crust New York Style pizza. We make our dough fresh every day and the pizza sauce is homemade with chef Shiv Gurung's secret herbs and spices. We carry pizza by the slice, whole pie, and calzones."
The North San Jose shop will be the company's first location outside the East Bay. They operate two locations in Concord, one at Todos Santos Plaza and the other inside the Sunvalley Shopping Center.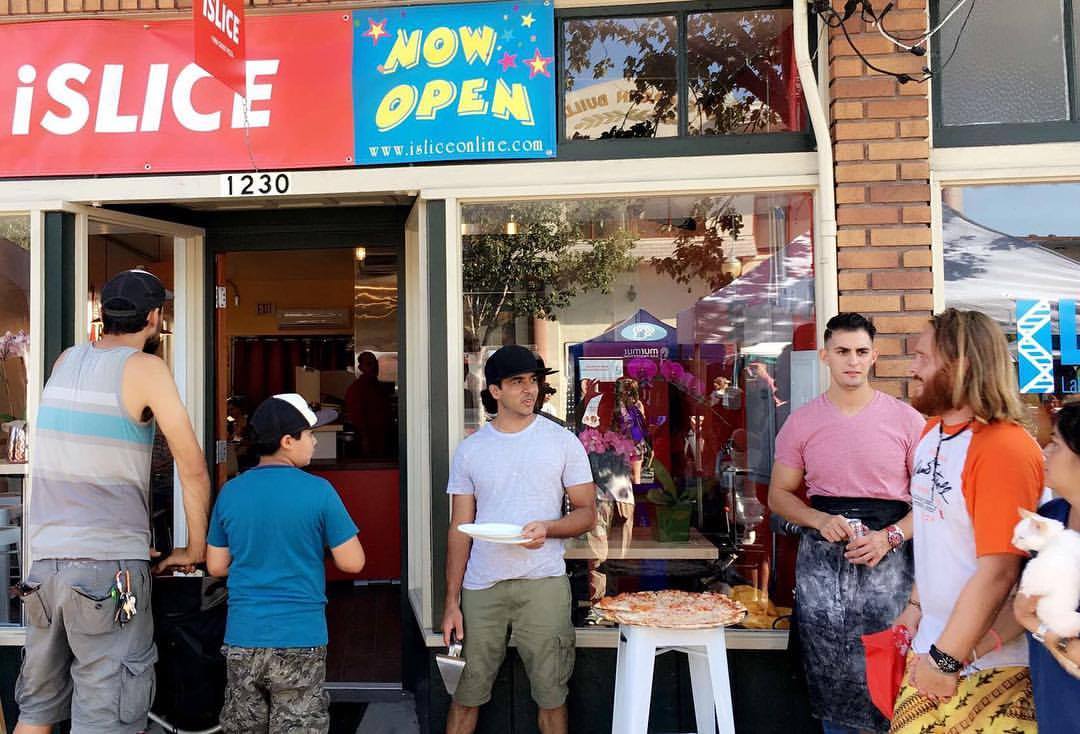 iSlice Opening in Albany in 2017. Photo Credit: @islicealbany/Instagram
The first iSlice location opened on Solano Avenue in Albany in 2017, and has received consistently good reviews. In March, it was named one of the eight best pizza places in the Albany area. After receiving the honor, iSlice wrote on Instagram "A huge congratulations to everyone on the team for the hard work that resulted in these rankings. Making it into Boams top 10 is no small feat. For our rankings, they analyzed millions of diner reviews, expert guides, and restaurant profiles."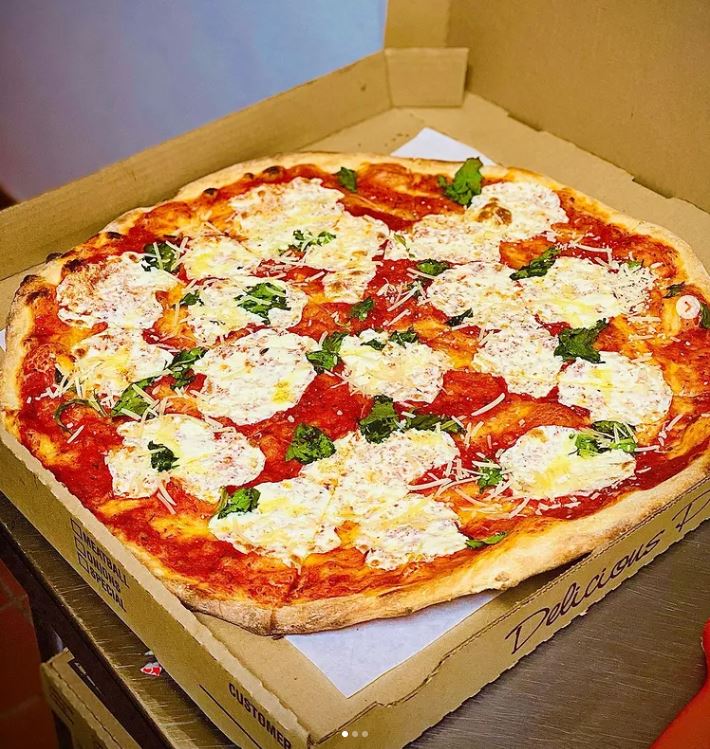 Margherita Pizza. | Photo Credit: @islicealbany/Instagram
Gurung told the Mercury News that his best-selling whole pie is the Margherita and the top-selling slices are cheese and pepperoni. They also offer three popular pie varieties that have NYC-related names: the New York, Brooklyn, and Long Island pizzas (the latter, oddly, is basically a Hawaiian pizza).
Gurung entered the pizza game years before the Albany location opened. In 2013, he started a pizza operation out of a food trailer in Denver called Amore Pizza. That led to the addition of more Amore trailers and eventually a brick-and-mortar Amore Pizza shop which is still in operation in Denver. Expect to start seeing slices from Gurung under the iSlice brand at the new North San Jose location in July.